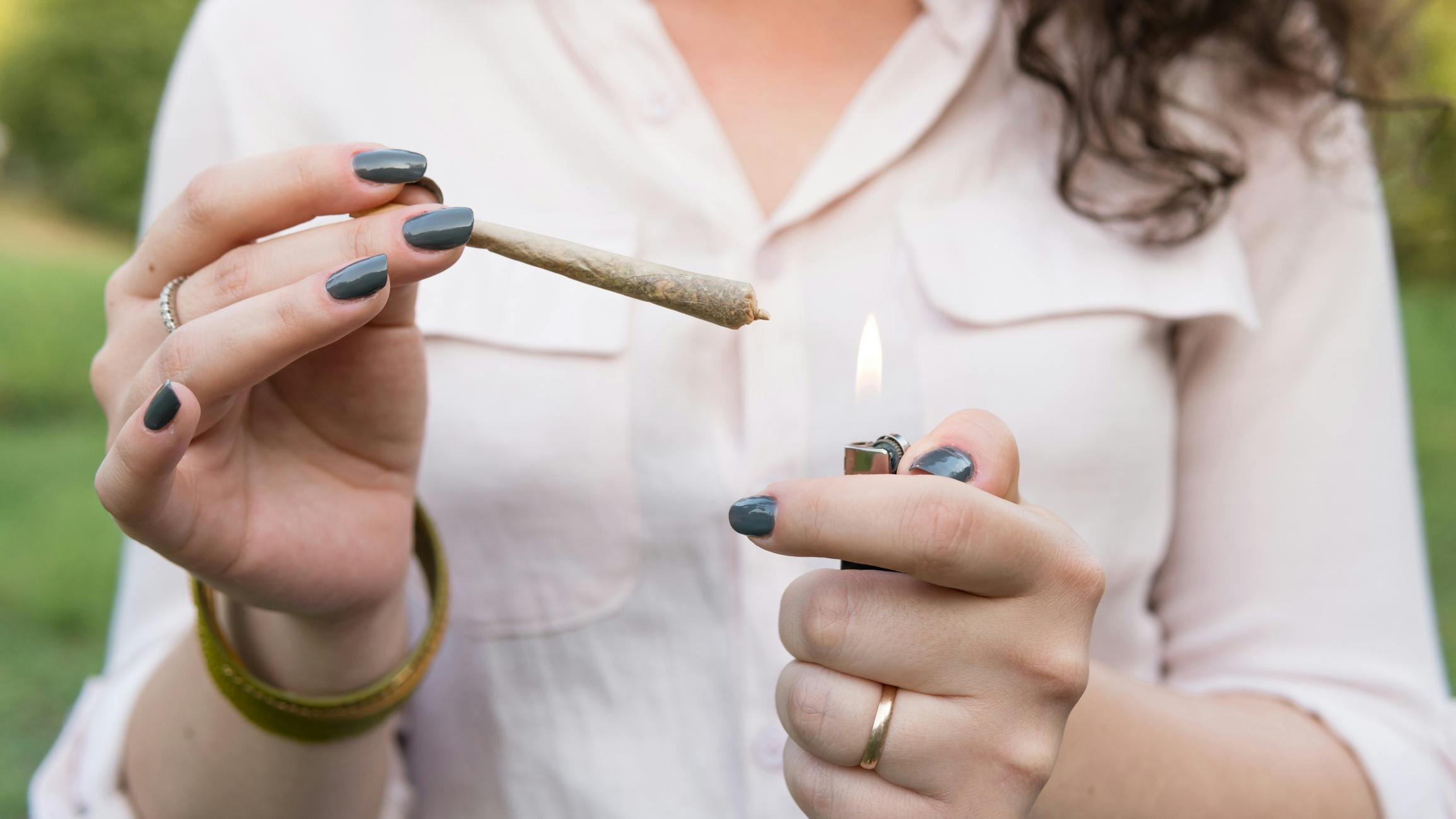 #In-house Experts
10 Women-Led Cannabis Businesses You Should Know About
By Sasha Abramzon
October is National Women's Business Month! Women are leading the consumption and purchasing of cannabis. More women are consuming cannabis now than ever before, and currently 39% of cannabis companies are owned by women. Amplifying women's stories, brands and leaders is key to establishing an equitable industry and is a factor that must be considered in any cannabis business plan or cannabis PR strategy. While women are proportionally represented as business owners in the industry, there are some powerful ladies changing the landscape when it comes to cultivation, law, culture and more.  
Here are some leading women owned cannabis companies that should be on your radar: 
1. Good Grades
Good Grades, owned by Extasy James, was New York State's first woman-owned cannabis dispensary. The Queen's dispensary is incredibly passionate about providing greater access to cannabis and breaking down the barriers that prevent so many people, especially those from marginalized communities, from experiencing the benefits of this amazing plant.
2. Dagmar
Jennifer Tzar is the CEO and creative director of Dagmar Cannabis, a woman founded and operated dispensary. Jennifer, who previously shot for magazines such as Vogue, ID Magazine, and Elle and styled celebrities such as David Bowie, is now bringing her 25 years of experience in fashion, design and hospitality to the cannabis industry. She qualified as a social equity applicant to receive a conditional adult use retail license (CAURD) to operate in New York and has plans to open a luxurious, modern retail experience in Soho, Manhattan this year. 
3. Etain
Etain is New York's first woman founded and female operated medical dispensary. Etain operates at four locations throughout the state and is driven by a commitment to quality and diversity among medical cannabis products but also the elevation of women in the cannabis industry. A majority of Etain's shelves is already dedicated to uplifting NY legacy, women and BIPOC owned brands.  Some of these brands include Sheba Baby, Tonic, House of Puff, Tribe Tokes, Buy Weed From Women and many more.  
4. The Flower Chef 
Julie Houser is an entrepreneur, chef, and founder of Flower Chef Foods. With over 25 years of culinary experience, she has earned the nickname "The Flower Chef" for her farm-to-table ingredient-inspired menus created for celebrities, diplomats, and industry leadersFlower Chef Foods opens up an exciting new frontier for enthusiasts of both Hemp Seed and fine dining. The brand's product line of oils and pastas seamlessly unite plant-based culinary artistry with the rich nutrient profile of Hemp seed oils, treating this wholesome botanical gem with the respect it deserves, as a genuine culinary ingredient
5. Hepworth Farms
The Hepworth Farms is operated by twin sisters Amy and Gail Hepworth. Hepworth Farms are one of the many farms across New York state licensed to grow adult-use cannabis. Founded in 1818, the multigenerational organic vegetable farm Hepworth Farms is run by the twin sisters.
6. Honeysuckle Magazine
Ronit Pinto is the founder and publisher of Honeysuckle, a print and digital publication that emphasizes diverse voices with high visual impact. The outlet uses cannabis to explore gender and sexuality, racial politics, the environment, and pop culture. The magazine gives a platform to the voices of the underrepresented within the cannabis industry. 
7. House of Puff
Kristina Adduci is the founder of House of Puff , a female-owned cannabis accessories company that works with women and BIPOC artists to translate high-culture aesthetics into products that elevate cannabis above its current stigma. House of Puff designs approachable, luxe products and content to support the modern cannabis consumers. Its art-inspired sophisticated puffware is made up of curated objects meant to be shown off and make consumption easier.
8. Nightjar 
Nightjar is a women and minority owned, social equity driven cannabis dispensary located in an up-and-coming section of Bloomfield, New Jersey. Nightjar will be a welcoming space for regular cannabis consumers and newcomers alike. The store was designed to normalize the cannabis shopping experience, and to make customers and the team feel at home. The vibe is warm and inviting, avoiding the clinical feeling that can often accompany expanded medical stores. 
9. Rudick Law Group
Lauren Rudick is the founder and managing principal of Rudick Law Group, a New York based, women led boutique law firm. The team includes Fatima Afia, a cannabis litigator and Jess Gonzalez, a cannabis and trademark attorney. Rudick Law Group, PLLC is providing legal services to small and diverse businesses, including CAURD applicants, to navigate the cannabis landscape and build a more equitable industry.
10. Stash Queens
Jahmila Edwards is the co-founder of Stash Queens. Stash Queens is a collective of five Black Women launching a cannabis brand in the emerging New York market. The collective is building alliances with non-profits and neighborhood businesses to create opportunities for those who have been impacted by the war on drugs. As well as job and training opportunities, financial support, and cannabis education.
As a cannabis business owner or entrepreneur who is considering an effective cannabis PR strategy, it is critical to be aware that women's involvement in the industry and its consumption will only continue to grow. If your brand or you personally are not already following and aware of the above organizations and businesses, be sure to connect with them on social media, attend events they're speaking at, and add them to your list of cannabis influencers for future campaigns. It is crucial to support women-owned brands and businesses within the industry, not only to reach your full potential audience but to make sure the industry is as equitable, diverse and sustainable as possible.