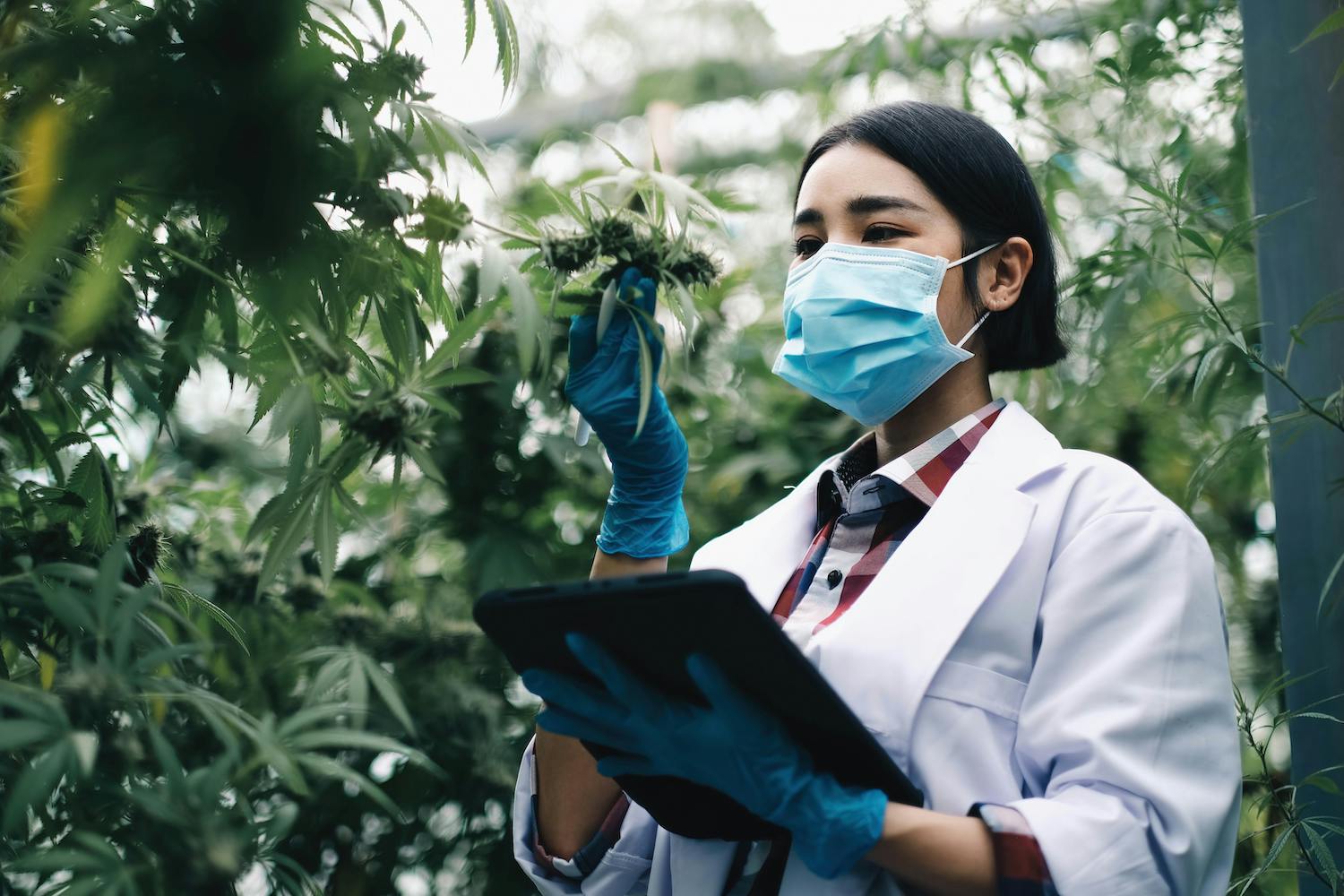 #In-house Experts
10 Cannabis Veteran Organizations to Support
By Sasha Abramzon
There are strong ties between cannabis and the veteran community and amplifying veteran stories is key to establishing an equitable industry. This is a factor that must be considered in any cannabis business plan or cannabis PR strategy.
Luckily, there are countless veteran activists, business owners and organizations who have become conduits for legalization and entrepreneurship within the industry. To operate in this sector, your company should be mindful of the relationship between veterans and cannabis. Many veterans suffer from PTSD which is a main qualifying condition for medical cannabis use. Historically, veterans were one of the largest demographics that did not have resources or access to medical cannabis and thus have suffered from scarce resources and lack of representation in the industry and in legalization. 
To honor Military Appreciation Month this May, your friends at Marino put together a list highlighting some of the many veteran-supported cannabis brands you should check out, if you haven't already:
Led by a former Marine Corps veteran Gary Hess, the Veterans Alliance for Holistic Alternatives is an organization advocating for open access to medical cannabis for veterans. Through educational outreach, volunteer support, and policy reform, VAHA aims to empower veterans and provide resources for accessing medical cannabis.
Founded by a U.S. Navy Seal Nick Etten, the Veterans Cannabis Project advocates for veteran medical cannabis access, educates legislators about the benefits of the plant, and continues to provide resources for veterans throughout the U.S.
The Veterans Cannabis Coalition is an independent, self-funded organization that strives to help end cannabis prohibition and promote medical cannabis research and treatment through the U.S. Department of Veteran Affairs.Through research, reform, and restoration, the Veterans Cannabis Coalition, founded by veteran Eric Goepel, aims to end the negative stigma surrounding cannabis.
The organization seeks to connect vets with cannabis medicine, education, and assistance in navigating the often opaque VA benefits system, as well as assisting vets in finding opportunities within the cannabis industry. Founded by an US Army vet and an airforce vet, the VCG offers a wealth of experience with cannabis medicine.
Weed For Warriors Project's sole purpose is to advocate to the Veteran Affairs Administration on behalf of all Veterans. Founded in 2014, the WFW Project aims to allow Veterans the freedom to use medical marijuana as a recognized medical alternative to harmful psychiatric drugs without any discrimination or unjust actions against the individual.
As a veteran owned company, CNA is committed to promote the growth of a responsible and legitimate cannabis industry. CNA provides premium quality cannabis products which supports East Coast veterans through donations to the Veterans Northeast Outreach Center.
Ananda Farms is a hemp farm located in Upstate New York in Fulton, New York. Founded by veteran Sarah Stenuf in 2018, Ten percent of the proceeds from the company go directly to Stenuf's nonprofit organization, Veterans Ananda. Veterans Ananda's mission is to provide free, world class, medical, psychological, and spiritual care to the U.S. Armed Service Members, veterans, first responders, and their families. Furthermore, veterans and first responders get a 22% discount on all Ananda Farms' products.
Jade's Botanical Garden is a Black-owned CBD company that's based in Buffalo, New York. Founded by a husband and wife team, Jeanette Alston-Hawkins and Wade Hawkins Sr. Wade, who previously had a career in the military, uses CBD to reduce knee pain.
HeroGrown was founded by Roger Martin and Nick Martin, a father and son team devoted to easing the suffering of military veterans. Roger was also battling a severe addiction to drugs prescribed by the VA for his service-related health issues. Following his father's passing in 2020, Nick picked up the flag as Executive Director of HeroGrown Foundation. Nick has over a decade of experience in the cannabis industry as a cultivator, security consultant, and dispensary general manager.
STIIIZY is a California-based cannabis lifestyle brand, co-founded by Army veteran James Kim who recognizes the incredible contribution of veterans. STIIZY creates products in collaboration with Battle Brothers Foundation in support of their veterans disability claim programming. The nonprofit organization provides much-needed guidance to veterans transitioning back to civilian life, focusing on personal development, physical and mental well-being and economic stability to help set each veteran on a positive path for success.
As a cannabis business owner or entrepreneur who is considering an effective cannabis PR strategy, it is critical to be aware of the plant's connections with the veteran community and become familiar with the key veteran leaders and advocates in the cannabis industry. If your brand or you personally are not already following and aware of the above organizations and businesses, be sure to connect with them on social media, attend events they're speaking at, and add them to your list of cannabis influencers for future campaigns.