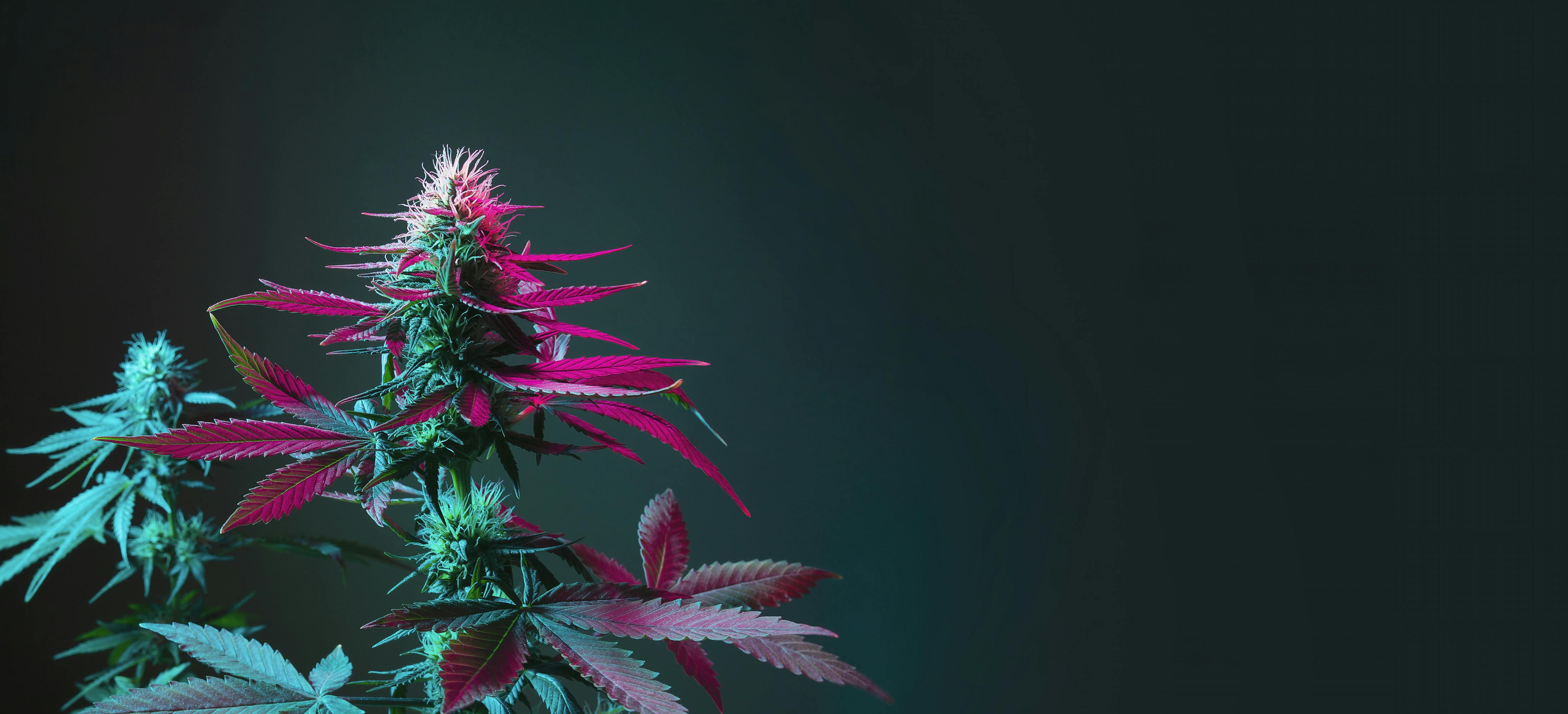 #In-house Experts
10 Black Cannabis Leaders You Should Be Following
By Taryn Schofield
The ties between the cannabis industry and the Black community are undeniable and amplifying Black voices is key to establishing an equitable industry. This is a factor that must be considered in any cannabis business plan or cannabis PR strategy. Luckily, there are countless Black activists, business owners and trailblazers in the industry who have become conduits for legalization, restorative justice and Black entrepreneurship within the industry.  
To operate in this sector, your company must be culturally competent and mindful of the dense and often dark history of cannabis in the United States, including the harmful effects of the War on Drugs, particularly on the Black community. Aside from being briefed on history, a good way to stay in touch with issues and topics in cannabis concerning the Black community is by following Black leaders in the space.  
Here are just some of the many Black cannabis leaders you should give a follow, if you haven't already:
Khari Edwards, Head of Social and Corporate Responsibility, Ayr Wellness 
Through his work as a public figure, community activist and in his role at Ayr, Khari Edwards has become a catalyst for keeping New York's Black communities connected to and educated on the state's legal cannabis industry.   
The framework of New York's adult-use program is rooted in social equity and is meant to be the most progressive industry in the country. Khari believes this can only be achieved by creating meaningful impact within Black communities. 
Follow Khari on Instagram, Twitter and LinkedIn.  
Jasmine Mans, Founder of Buy Weed from Women (BWFW) 
Jasmine Mans is a Black American poet, artist and canna-activist from Newark, New Jersey. Her BWFW brand advocates for the support of women entrepreneurs and the legalization of cannabis.  
BWFW has released two capsules of clothing and has supplied product and design to the cannabis industries in both the United States and Canada. In June 2020, BWFW launched a distribution partnership with Etain Health, which highlighted their "Good Weed Good Women'' boxes. A portion of the proceeds go to the New York City Food Bank. 
Follow Jasmine on Instagram, Twitter and Linkedin.  
Scheril Murray Powell, Chief Operating Officer, The JUSTÜS Foundation 
Scheril Murray Powell works with The JUSTÜS Foundation to ensure and facilitate the entry of legacy cannabis operators to the legal cannabis market. The organization was founded by cannabis proponent Steve DeAngelo, in response to the following two related trends: the exclusion of the legacy cannabis operators from the legal industry and the persistence of a dual market following legalization, which results in a delay in consumer migration to the legal cannabis market. 
Scheril is also an accomplished attorney specializing in cannabis and agriculture and serves on the Board of one of the oldest Cannabis Advocacy Organizations, Patients Out of Time. She is a Florida licensed Hemp Farmer and is a Research Farmer for the University of Florida. 
Follow Scheril on Instagram, Twitter and LinkedIn.  
Dasheeda Dawson, Founding Director, Cannabis NYC 
Dasheeda Dawson is a global cannabis advocate, award-winning Fortune 100 business strategist, and a bestselling author on the cannabis industry. Through Cannabis NYC, she is New York's first cannabis czar spearheading the Department of Small Business Services strategy to support New York's emerging cannabis industry through widespread public education, direct services and resource allocation to cannabis entrepreneurs and professionals, legislative advocacy, and policy development at all levels of government. 
She has nearly 20 years of business development, strategic management and brand marketing excellence while leading transformative businesses for philanthropic and for-profit corporations. For more than five years, she has worked as a cannabis-focused educator, senior executive leader, and strategy expert for multiple businesses, municipalities, and media outlets across the country. 
Follow Dasheeda on Instagram, Twitter and LinkedIn.  
Mary Pryor, Co-Founder, Cannaclusive  
Through her work with Cannaclusive, a cannabis-centric photography and financial education firm focused on facilitating fair representation of minority cannabis consumers, Mary Pryor has become one of the most well-known activists and entrepreneurs in the cannabis community.  
By leveraging her experience in digital media and marketing, Mary has equipped Cannaclusive to make it easier for brands to communicate with diverse audiences and ensure that minority consumers are not an afterthought, but a valued ally in the fight for legalization and de-stigmatization.  
Follow Mary on Instagram, Twitter and LinkedIn.  
Damian Fagon, Chief Equity Officer, New York State's Office of Cannabis Management (OCM) 
Damian Fagon oversees the New York cannabis program's social and economic equity initiatives including the pursuit of the goal to distribute 50 percent of adult-use cannabis industry licenses to equity applicants, which includes New Yorkers from communities highly impacted by the disproportionate enforcement of cannabis prohibition, distressed farmers, minority and women-owned businesses, and veteran-owned businesses. 
As a 3rd-generation farmer with a background in international development and agriculture and a former board member for the Cannabis Association of New York, Damian has been a longstanding advocate and figurehead for cannabis legalization and social equity in New York. 
Follow Damian on LinkedIn.   
Erica Ford, Founder, LIFE Camp Inc. 
Erica Ford's advocacy is rooted in providing marginalized youth and young adults with intensive case management, mentorship, access to education, employment opportunities and unconventional therapeutic services, to reduce violence and mitigate contact with the criminal justice system.  
LIFE Camp is one of the nonprofits in New York to receive a retail license to open a cannabis dispensary. Erica hopes to utilize profits from selling cannabis as a catalyst to fund more initiatives in violence intervention and prevention in New York. As a world renown human rights activist and anti-violence leader, Erica is now becoming an important figurehead in the cannabis industry, especially in the sector's restorative justice efforts.  
Follow Erica on Instagram, Twitter and LinkedIn.  
Solonje Burnett, Co-Founder and Chief Executive Officer, Humble Bloom 
As one of the leading minds behind Humble Bloom, a full-service boutique cannabis firm providing brand support/consulting - connecting dots on cannabis culture through education and advocacy, as well as inclusive immersive multifaceted event experiences, Solonje Burnett has risen as an outspoken and impactful community leader and activist in the cannabis space.  
With a focus on giving underrepresented groups at seat at the industry table, Solonje has become a notable speaker on cannabis, wellness, diversity, inclusion and intersectionality. Her work as a culture strategist has allowed her to curate community for a broad spectrum of brands from skincare, cannabis and hospitalities spaces to women's health and social justice organizations. 
Follow Solonje on Instagram, Twitter and LinkedIn.  
Reggie Keith, Founder and Chief Executive Officer, Canna-House  
Reggie Keith is one of Upstate New York's most well-known cannabis advocates and influencers. He is the creator of Canna-House, a premier cannabis club with a focused mission to positively impact the quality of life of cannabis consumers in the Buffalo area via events, products, content, advocacy and lifestyle.  
Through his work with Canna-House and beyond, Reggie has become a pillar for Buffalo and the state's legacy community, becoming a key point of contact for integrating more people of color into the cannabis space through entrepreneurship, activism and business development. As New York continues to develop its legal industry, Reggie will aim to make Canna-House a mecca for consumption-based events in Western New York.  
Follow Reggie Instagram and LinkedIn.  
Precious Osagie-Erese, Chief Operating Officer, Roll Up Life 
Precious Osagie-Erese drives forward daily operations for Roll Up Life, a premier provider and transporter of high-quality cannabis and related products based in New Jersey. In this roll, Precious has become a leading voice for Black women in the cannabis industry.  
Precious has a vision and forward-thinking agenda that aims to disrupt the cannabis industry by creating a space for people of color to have ownership. Precious is leading the charge to position Roll Up Life as not just a change agent in the cannabis industry, but a force to be reckoned with as a transporter of high-quality cannabis and related products. 
Follow Precious on Instagram and LinkedIn.  
To own a cannabis business and employ an effective cannabis PR strategy, it is critical to be aware of the plant's connections with the Black community and familiar with the key Black activists and leaders who are trailblazing in the industry. If your brand or you personally are not already following the above individuals and their businesses, be sure to connect with them on social media, attend events they're speaking or networking at, and add them to your list of cannabis influencers.