WSJ: New York's Chelsea Market Seeks to Replicate Success in Other Cities
After its record-breaking $2.4 billion sale to Google, Jamestown is taking the Chelsea Market brand and intellectual property global. The Wall Street Journal talked with Jamestown president Michael Phillips about the company's innovative approach to amenity-rich mixed-use development and the future of the Chelsea Market brand.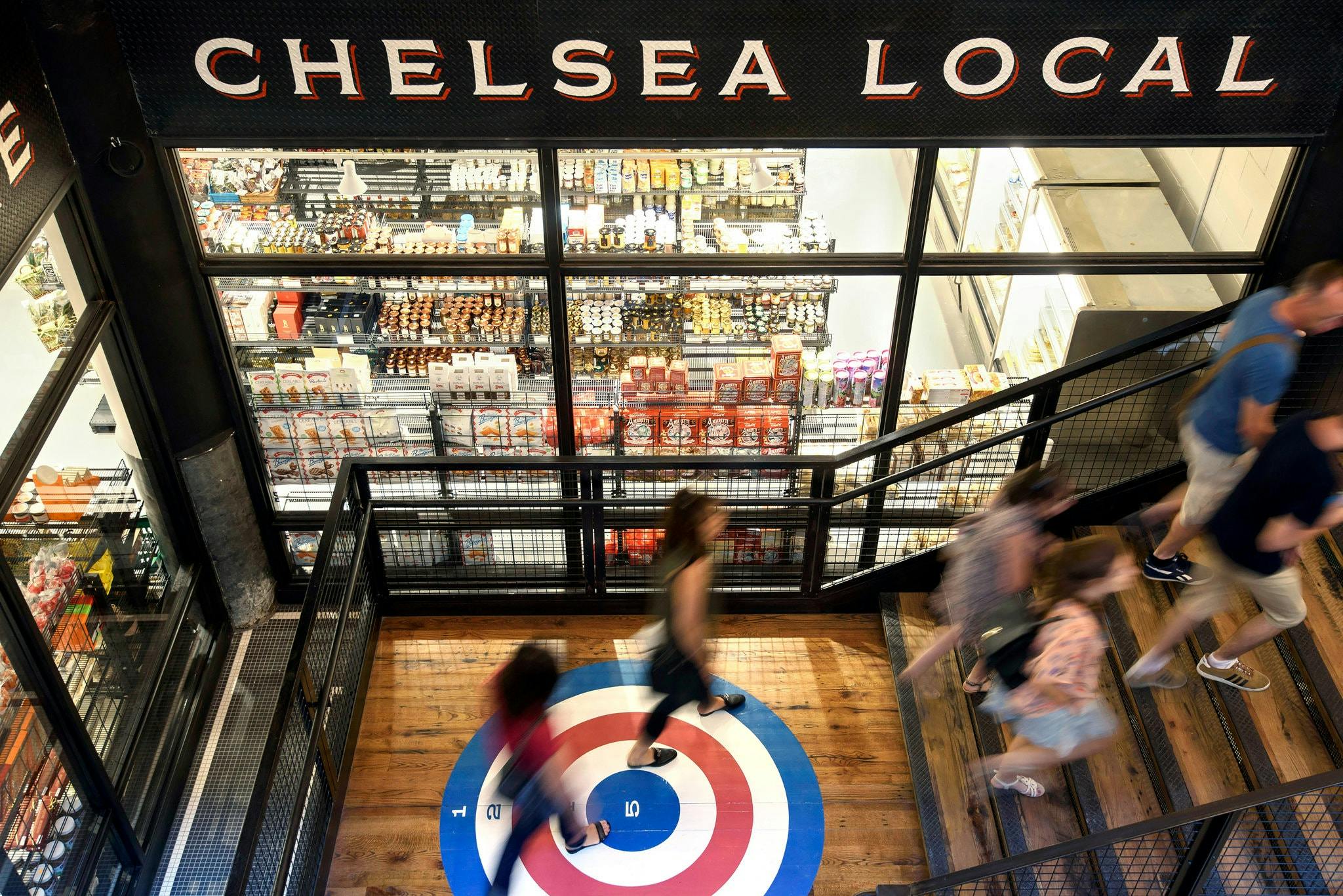 Per the story from Peter Grant:
Google closed on its record $2.4 billion purchase of the Chelsea Market building in Manhattan on Tuesday, expanding its New York presence with a 1.2 million square-foot office building that includes a popular ground-level food hall and 300,000 square feet of development rights.
But there is one part of the property the seller, investment manager Jamestown, is keeping: the branding rights and intellectual property connected to the Chelsea Market name outside of Manhattan.
Buoyed by the enormous profit from the Google sale, Jamestown is planning to develop other Chelsea Markets throughout the world that similarly combine cutting edge concepts in retail and office development. The firm is scouting a number of emerging neighborhoods in Europe and the U.S., similar to the Chelsea neighborhood, and hopes to announce "at least one, perhaps two" new Chelsea Market locations before the end of 2018, according to Michael Phillips, its president and a principal.
"The concept travels," he said. "Our intention is to create this community of buildings."
Based in Atlanta and Cologne, Germany, Jamestown has more than $11.8 billion in assets under management. Properties include traditional office properties, but also a growing number of amenity-rich mixed-use developments in unusual locations such as the Innovation and Design Building in Boston and Ponce City Market in Atlanta, which has an amusement park on its roof.
amestown's embrace of the Chelsea Market brand is part of an effort by the firm to ramp up its nontraditional space strategy. The firm also is taking such steps as developing an app for tenants at its various locations can interact with services and tenants in other Jamestown buildings as they move and do business around the world.
The purchase by Google, a unit of Alphabet Inc., and Jamestown's move to export the Chelsea Market brands comes as workplaces undergo enormous changes. A trend that started in the co-working business is spreading to larger landlords and employers, who are changing their approaches to office-space design, location and amenities to attract and retain younger workers.
Mr. Phillips talks about tenants as part of communities, a term popularized by co-working giant WeWork Cos. that increasingly is making its way into the world of corporate office space.
"We're creating communities with amusement parks on the roofs and music venues and underground speakeasies to help people get dates," Mr. Phillips said.
For the full story, click here.