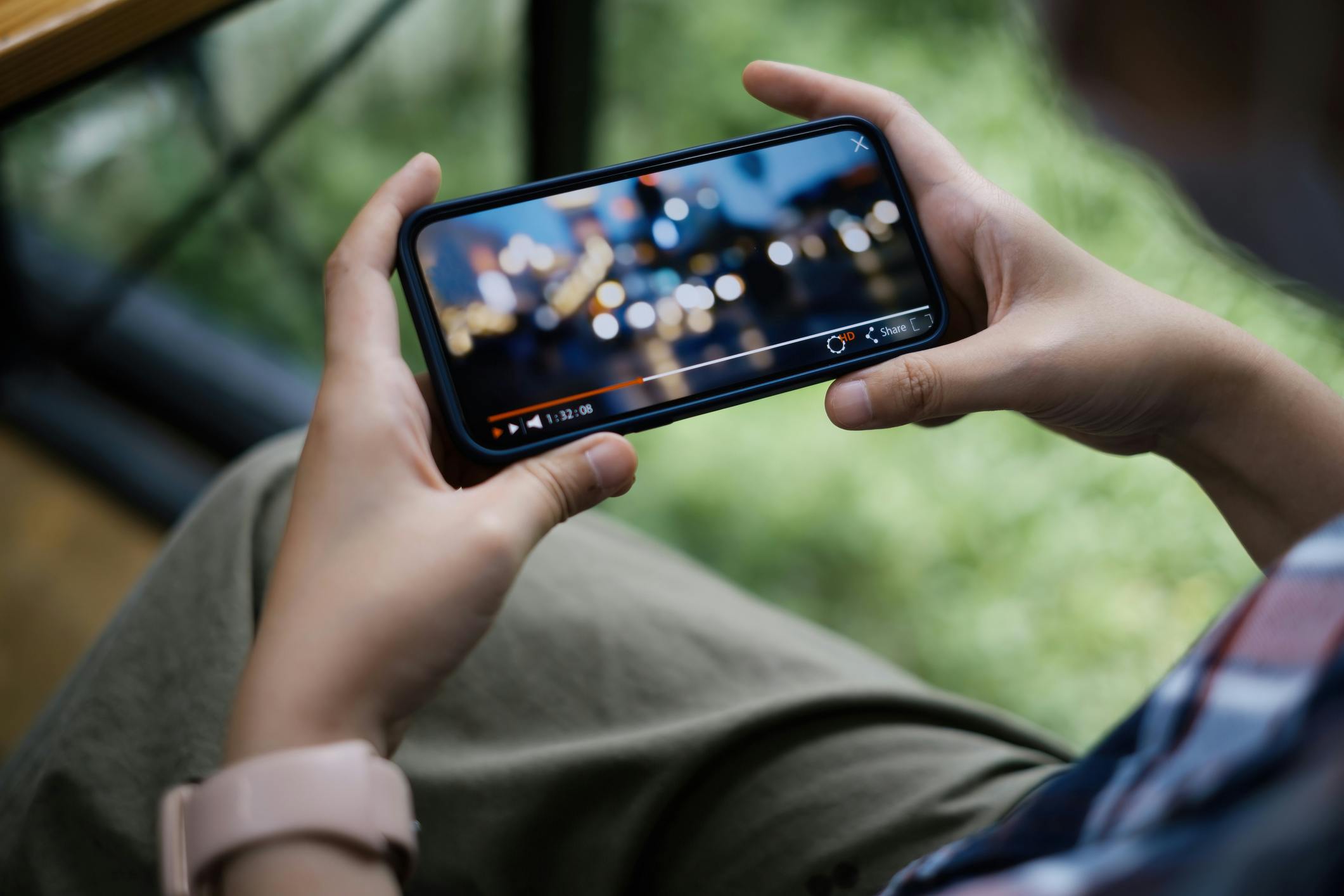 #digital & creative
Video Marketing Statistics: Why video production is essential to your content mix
By Andrew Zimmer
About a decade ago, the major social media companies started making bold public pronouncements that the future of the internet was video. In the short-term, they were wrong: the internet of 2014 functioned basically like the internet of 2010. In the long-term, though, they were right on the money. The internet of 2023 looks nothing like the internet of 2014—because the internet of 2023 is completely dominated by video.
The video marketing statistics amply bear this out: in 2022, for instance, the vast majority of internet traffic came from video. Ever-increasing internet speeds; the meteoric success of TikTok (as well as competitors like Instagram Reels); the rise of Gen Z, which has been expressing itself through edited video since earliest childhood—all these things have conspired to reorient the internet away from text and towards video content.
For brands, this is both exciting and overwhelming. Exciting, because new forms of storytelling are proliferating hourly on apps like TikTok, and when a video catches fire, it can change a brand's fortunes overnight. Overwhelming, because it can be hard to know where to begin, mainly how to find (and activate) your audience amid the billions using these apps. 
One thing's clear, though: not engaging with video is simply not an option. After all, 91% of consumers say they want to see more online video content from brands, and 89% of brands have reported a positive ROI from their video endeavors. 
However overwhelming this new video landscape might seem, the right video marketing agency can help you navigate it—with potentially spectacular results. 
Video Marketing Statistics to Keep in Mind for 2023-24
Why video content matters
Right now, it's estimated that internet users are spending an average of 6 hours and 48 minutes per week watching videos online. That's nearly an entire workday devoted solely to internet video consumption. So that's one major reason video is essential to any brand's content mix—the need to meet your audience where they actually are.
In an age of instant gratification, there's a reason that so many people are spending so much time scrolling through videos in 2023: video is immediate. That goes double for videos optimized for Instagram and TikTok, which—at their best—compress the humor and emotional punch of a 22-minute episode of television into just 30 or 60 seconds. Content creators have turned engagement into a science, refining innovative techniques to keep audiences interested. When you combine these native modes of storytelling with the deep expertise of a seasoned video marketing agency, you have a recipe for something potent. Whether your goal is to sell a product, raise awareness of a cause, or generate donations for a nonprofit, the right video at the right time can make a world of difference.
Of course, brands don't have to stick to ultra-shortform videos on social media to make an impact. It's worth noting, for instance, that just having a video on your landing page can increase conversions by 80%. And uploading longer-form videos to platforms like YouTube—explainers, lightly promotional documentaries, first-person testimonials, on and on and on—can be a highly effective way to build an emotional bond with your audience. 
Really, the more video the better—as according to one survey, 91% of customers want more videos from brands. There's a reason that even B2B companies—traditionally known for more conservative marketing campaigns—are jumping on the creative video bandwagon: if you're trying to make an emotional connection with a customer, no route is quicker or more effective.
What quality video marketing looks like
So we've established why video marketing is such an essential part of any context mix. Now it's worth explaining what makes for a good video.
The first important thing to note is that a good video is intentional. This might sound obvious, but at Marino we spend a lot of time scoping out the competition, and we've noticed time and again that many brand videos seem to lack this crucial element. Intentional, in this context, means that the video is designed from the ground up to serve a specific purpose—whether that's raising brand awareness, making a sale, or (on the non-profit end) getting people to donate to a fundraiser.
In fact, much of a video's success is determined by the pre-production process. In addition to settling on a video's intent, it's also important to figure out who, precisely, you're trying to target. And once you've settled on your audience, there's the further question of what kind of video content resonates best with them. (Developments in AI in recent years have allowed video marketers and brands to answer questions like these with unprecedented precision.) There is also, crucially, the work that goes into making sure your content is flexible—that it can be repurposed for different platforms across months or even years.
Once you've determined 1) your specific audience, 2) their specific interests, and 3) what precisely you want from them, you can then proceed to actually crafting the video itself. As mentioned above, immediacy is key here: you want to establish an emotional connection as quickly as possible. One good example of this would be the campaign Marino worked on for Global Kids, a nonprofit that educates, activates and inspires youth from underserved communities to take action on critical issues facing our world. The video features concise, moving, first-person testimony from people who Global Kids has helped—there's no abstraction here, no spin, just real kids talking authentically about how Global Kids helped them. Content like that can make a real impact on an audience.
Ten years ago—arguably, even five years ago—if someone wanted to relax or kill time they might've surfed the channels on TV. A decade-plus into the cord-cutting era, TikTok and Instagram Reels have become TV. People are looking at these platforms all day, every day—at the dentist's office, waiting in line at airport security, or even just on the couch at home. Neglecting them would be a disservice to your brand. Meet your customers where they are. Trying to break through the noise might be daunting—but it's more than possible, and the results speak for themselves.