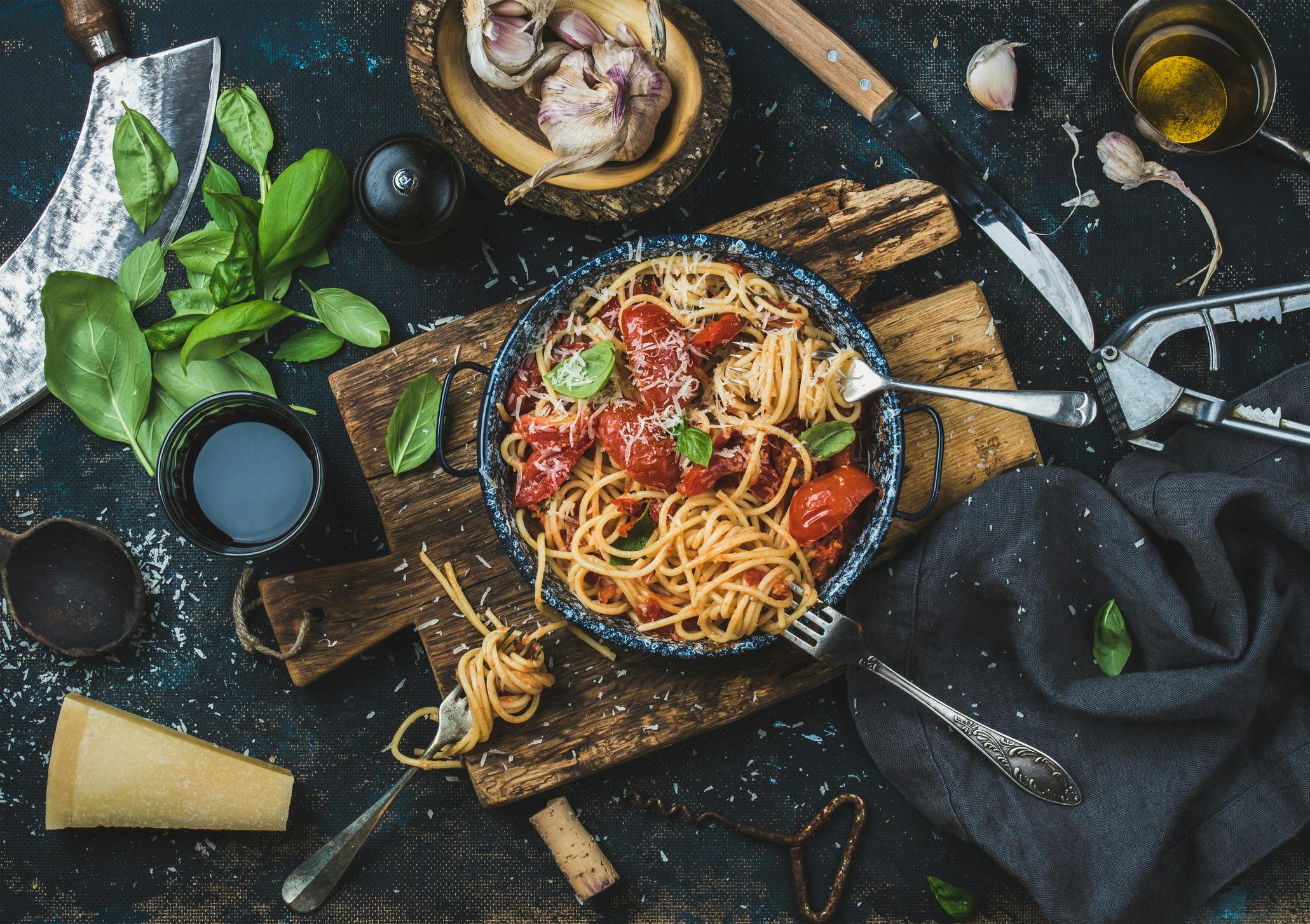 #In-house Experts
The Pursuit of Authenticity: The Italian Culinary Renaissance in America
By Robert Barletta
Stanley Tucci's Emmy Award-winning show, "Searching for Italy," ignited a profound shift in the American perception of Italian cuisine. The show not only captivated audiences with its vibrant storytelling and picturesque landscapes but also sparked a quest for an "authentic Italy" that often gets obscured in many restaurants and supermarkets across the U.S.
The American culinary landscape, long dominated by a somewhat homogenized version of Italian cuisine, is undergoing a transformation. Tucci's show has challenged the narrative, introducing viewers to a world of Italian cuisine that is as varied and rich as the country's history and culture. Dishes like Spaghetti alla Nerano, a creamy zucchini pasta from Campania; Cacio e Pepe, a simple yet flavorful Roman dish; and Bistecca alla Fiorentina, a T-bone steak that is a staple in Tuscan cuisine; have replaced the ubiquitous spaghetti and meatballs or chicken "parm."
"Searching for Italy" did more than just showcase authentic Italian recipes and eateries; it inspired a mini culinary revolution that is not merely about food but about reconnecting with the roots, traditions, and stories that make Italian cuisine so unique and cherished.  It also has sparked a renewed interest in Italian culture, history, and language and encouraged viewers to delve deeper into the origins of their food, to understand the stories behind the dishes they consume, and to appreciate the craftsmanship that goes into preparing each meal.
It's not just Stanley Tucci who is responsible for this Italian food and wine renaissance.  There are plenty of influencers adopting the mantra of real Italian food as well.  @StopItalianSounding highlights the "differences between real Italian and Italian sounding products" to his tens of thousands of followers across multiple platforms and @PastaGrannies is an immensely popular project which travels up and down Italy posting super authentic recipes by real "nonnas," and has released numerous cookbooks with recipes and the stories of those behind them.  And there are plenty of others.
Americans are more educated than ever on the elements of "la dolce vita" or the "sweet life."   With a surge in popularity and all eyes on Italian food, culture and lifestyle, what should Italian brands do with this momentum?  
First, they need to not only embrace their authenticity but also promote and market it.  For a PGI (Protected Geographical Indication) or PDO (Protected Designation of Origin) EU certified product, the highest level of transparency and generally a consistent measure of the highest quality, these recognitions should be at the center of the product's message and selling point.  If the product is an element of the Mediterranean Diet or the coveted Blue Zones like Sardinia, known for a diet that promotes living longer, then embrace it and lean in.
Extra virgin olive oil is one area fraught with fake actors or corner cutters. "Packed in Italy" noted on a label is usually a big red flag as is a reference to a location such as "Tuscan" or "Sicilian" without any EU certification to back up the claim.  This type of lingo is an indicator that the olives likely come from other nations or regions with significantly lower harvesting and production standards.  If it isn't certified there are no assurances of sourcing or quality and thus you could lose those critical health benefits EVOO is known for. 
Now just because a food isn't certified doesn't mean it's not of quality. Certification is a seal of approval for quality and transparency. There are plenty of non-certified and quality Italian or Italian style food brands that are even made in the U.S. As long as these brands are transparent then it's up to the consumer to choose based on cost, taste, ingredients, quality, etc. 
Second, strike while the iron is hot! Tell your story to consumers. Italian companies are generally slow to embrace marketing and public relations while their American competitors are fully investing 10% or more of their revenue back into promoting their brands.   
The bottom line is this: a brand can do well without serious investments in marketing in the U.S. market. I've seen it happen. But their chance of success increases when they do invest in social media, creative content, media relations, and advertising based locally, not in Italy or elsewhere.
As the food world convenes in New York City later this month for the Summer Fancy Food Show, brands from Italy and beyond should take note of the marketing sophistication of those who have embraced these tactics.  Investing in these strategies can help brands from abroad differentiate themselves in a competitive landscape and establish a strong presence, and profit, in the lucrative United States market.
By Robert Barletta, Executive Vice President of Marino, a national strategic communications agency with a specialization in Italian food promotion.