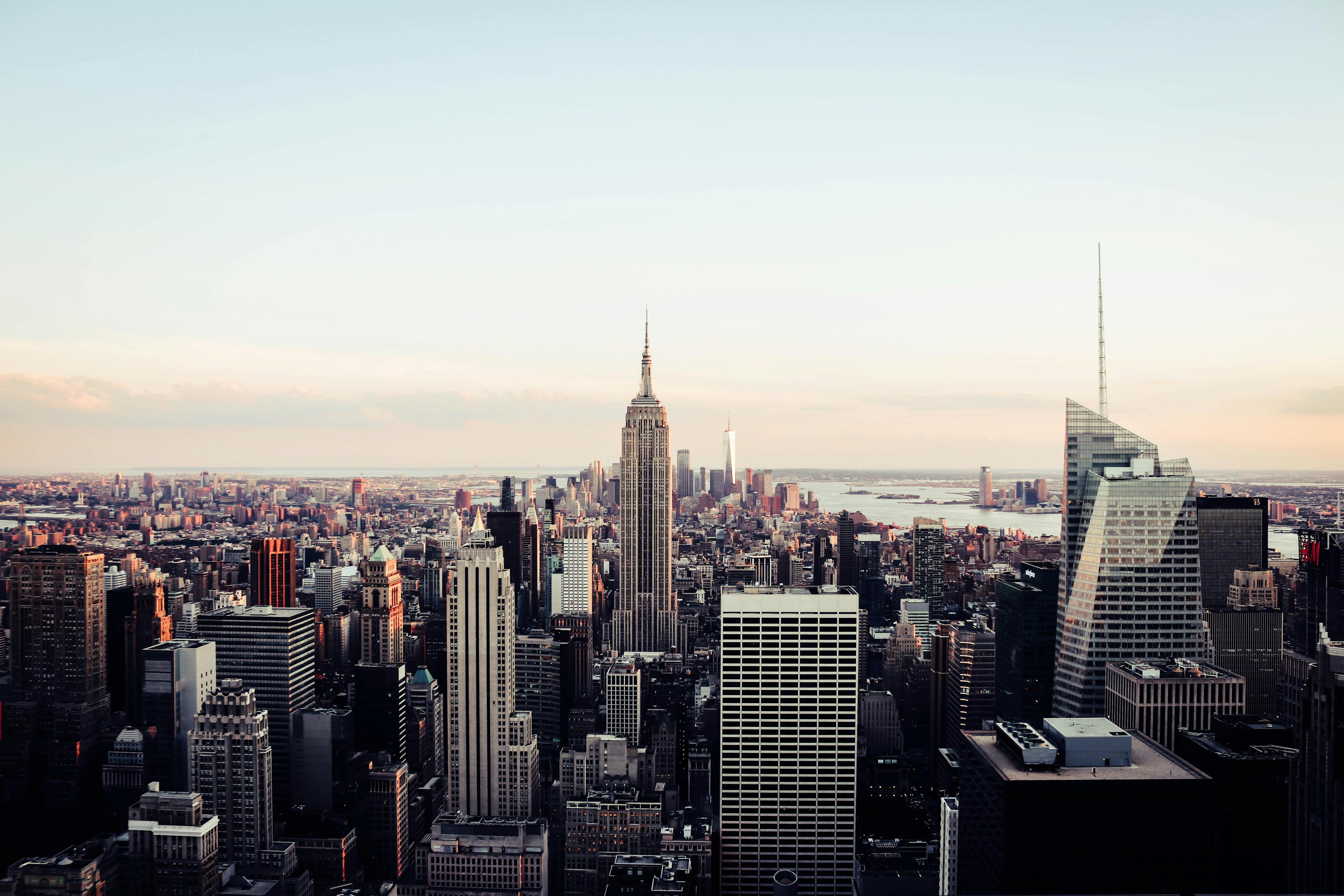 #Marino People
Q&A with Marino President John Marino
By Paul Jamali
Marino is celebrating its 30th anniversary—what's changed over your years at the agency and in the industry? 
Work in any field for 22 years and you're likely to see some incredible changes, and that has absolutely been my experience in Public Relations. That said, I can confidently say there's never been a more exciting time to be running a PR agency. When I started, the industry was much more siloed, much less collaborative: the main function of a PR rep was to write press releases and get them in the right hands. No longer. Today, PR agencies across the industry have taken the lead on fully integrated marketing programs, and we're seeing much more collaboration across teams, with everyone from marketing to sales to communications and public affairs working together to bring about the best result for the client. I don't want to suggest the PR world wasn't dynamic two decades ago, but the levels of enthusiasm, energy and innovation we're seeing on a daily basis today are off the charts, and really do represent something new in the field. Again: it's an exciting time. 
What do you see as the next big trends for the industry and your agency? 
In 2023, a question like that can really have just one answer: AI. The potential opportunities AI presents for PR are huge and as an industry we've only just started to explore them. There's the data element, to begin with—helping us to identify crucial trends. But the content angle is what I'm most excited about. Large language models are already enabling us to meet volume demands for content more efficiently. Inevitably, some firms are going to go about this the wrong way—they're going to churn out huge quantities of low-quality content in the hopes that some of it sticks. But this will only emphasize the importance of using artificial intelligence intelligently—i.e., as a helpful tool and not the whole game. You can expect a refocus on quality AI-enhanced content as the industry as a whole works out the kinks . 
What do you see businesses getting wrong about their marketing mix most frequently? What are the challenges most often faced by clients? 
I sometimes think that some businesses don't quite understand how competitive the current marketing environment is. When you're trying to get your message across to a journalist, for instance, you're not just going up against your direct competitors—you're going up against everything else in that journalist's inbox and also everything else on their social feeds, not to mention the day-to-day demands of their job, a 24/7 news cycle and their personal life. Any brand that stands a chance of cutting through that noise is going to need a very distinct value proposition—they're going to need to know what makes their brand unique, and they're going to need to be able to concisely and accurately articulate that uniqueness to anyone willing to listen. Figuring out precisely what that is for your business takes work—in many ways it's the heart of PR. Failing to figure that out before embarking on any PR or marketing campaign will almost certainly doom your project from the start. 
How does Marino differentiate itself from other agencies in its approach to solving these issues and achieving client results?   
Our talented team and strategic approach sets us apart from other agencies. We've built a team that is passionate about PR and committed to our clients. When you care about your work, you're willing to put in the effort.   
As a matter of practice, we make it a point to dig deeper on the business or organization to gain a holistic understanding of how it works and what precisely we're marketing. Without that kind of rigorous understanding and clarity, you can't craft the kinds of fresh narratives brands need to move the needle and generate the desired results in the current media landscape.  
What excites you most about the next 30 years? 
Fundamentally, it all comes down to the people—because – as our mantra states - when the right people and the right purpose come together, everything connects. That's where the magic happens. Beyond that, I'm excited to see what lessons the next generation of entrepreneurs takes from the last one. Inevitably they're going to do things differently, and we'll be changing up right alongside them, finding the right strategies to meet the moment. 
What qualities define the most successful client relationships? 
I can't put this strongly enough: a successful client relationship needs to be a partnership. The PR firm can't be an r afterthought—for anything good to happen, it needs to be an integrated part of the company, a stakeholder with a seat at the table. That's the only way a PR firm can ever really understand a business and—as mentioned—without that understanding, no campaign will ever truly take off. Key to all of that is communication and trust: you need a clear two-way channel where potential concerns can be discussed transparently and honestly, where big questions about goals and future plans can be hashed out in a spirit of trust and mutual support. In other words: the PR firm needs to become an extension of the business's team. 
At Marino, we measure a successful client relationship in terms of a few factors: continuous growth, longevity, transparency, trust, and—above all—client satisfaction. A lot might change in the next two decades—but those values will always be our bedrock.