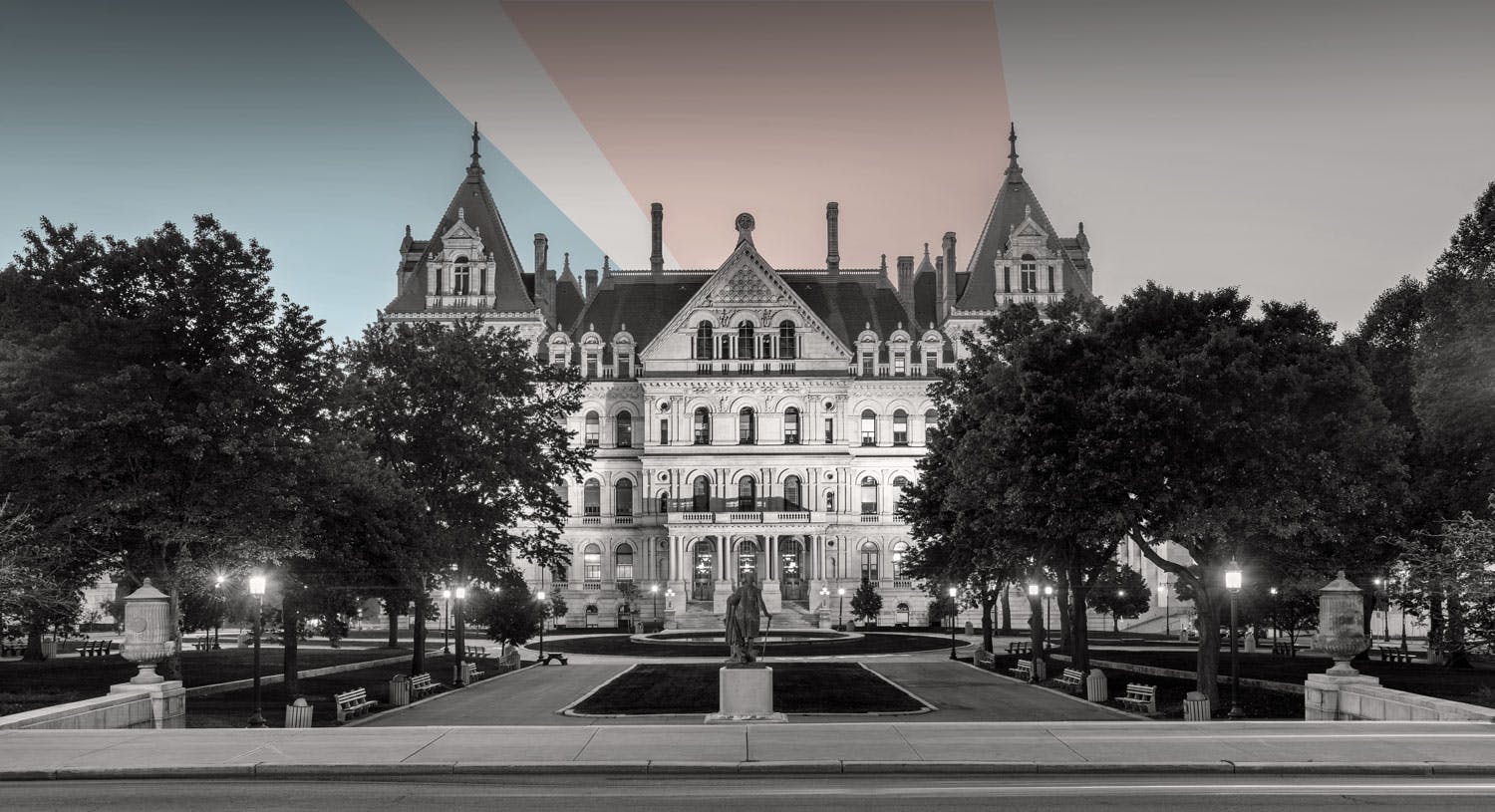 #In-house Experts
Choosing a Public Affairs Firm in New York
By Tom Corsillo
Choosing a Public Affairs Firm in New York's Challenging Political Landscape
New York State is home to countless businesses and non-profits working to shape policy on issues ranging from housing to health care to energy to cannabis. In such a challenging and dynamic environment, breaking through the clutter and delivering a compelling message is key. That's why a public affairs firm in New York is indispensable – providing guidance to their clients on how to navigate the state's complex socio-political fabric and achieve measurable objectives. But New York is awash in consultants, and choosing the right public affairs firm can be an overwhelming task. 
Understanding Public Affairs
Public affairs involves strategic management of an organization's relationships with the public, stakeholders, and policymakers. An effective public affairs firm will assist its clients in understanding, educating, engaging and mobilizing stakeholders toward a desired outcome using a variety of platforms.
To get a better understanding, check out this insights piece where we define public affairs and explain when it's needed.
The Significance of a Public Affairs PR Firm in New York
In New York especially – a state characterized by the diversity of its population, the complexity of its politics, its strength as a media market, and the influence and resources of powerful industries like real estate and finance – the support of a public affairs firm is crucial.
Decision makers in New York are bombarded with appeals by businesses, non-profits, lobbyists, and grassroots activists every day. Achieving your objective requires having an understanding of what those decision makers care about, what motivates them, who they listen to, and how to reach them. That means having an understanding of the relationships between public officials, grasstops, and grassroots;  the media landscape; and the communities that make up New York. There is nowhere where this is more challenging than in New York, and no where it's more critical.
The Advantage of Local Expertise
Choosing a locally based public affairs firm, like Marino PR, offers a significant competitive advantage. These firms have their finger on the pulse of New York's ever-evolving culture, politics, and media landscape. They leverage their deep understanding of the city's distinct characteristics to influence public and political discourse, significantly impacting their clients' public image. 
In Marino's case, our team of talented public affairs professionals draws on experience in government, media, and the industries we represent, as well as an intimate understanding of New York's communities gained from decades of having lived and worked here. 
What to Look for in a Public Affairs Firm
When considering a public affairs firm in New York, first, look for one with extensive experience, in-depth local knowledge, a strong network, and a proven track record.
Second, it is important to look for a full-service agency. Any PR firm can pitch and place a news story. But when it comes to winning discretionary approvals or turning policy priorities into legislation, you need more than traditional public relations. 
A firm offering a comprehensive suite of services – from media relations to social media management, advertising, video production, graphic design, and research – is invaluable.
We happen to believe you won't find a more effective public affairs firm in New York. But whether you're considering our team or not, next time you're choosing a consultant to help you achieve your goals, take a look at this guide and look around our website, and before you make your decision, see if that firm checks all these boxes. If they do, chances are, you're making a good decision. And we're here when you're ready to have a conversation.