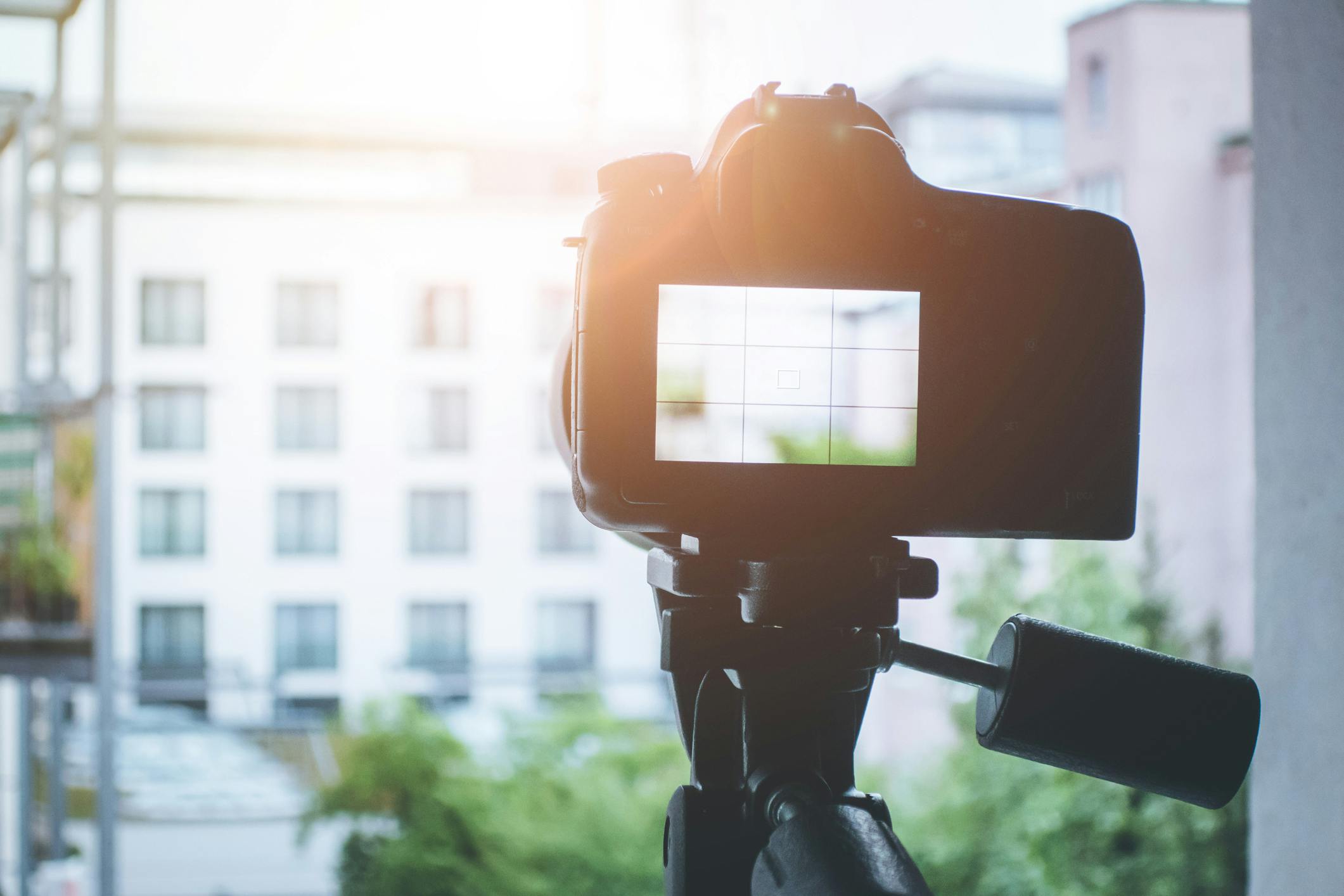 #digital & creative
Leveraging Real Estate Video Production for Powerful Storytelling
By Andrew Zimmer
For about a quarter-century, the world of online real estate was relatively stable, with firms and developers largely relying on static pictures and text to entice potential buyers or investors. Those things matter, but in the last few years, something else has begun to take pride of place here: video.
The benefits of video in a real estate context are manifold: the right clip can bring in more eyeballs, create a more immediate connection with potential clients, increase inquiries and visits, and get a deal closed with unusual speed. Unsurprisingly, then, the importance of real estate video production has soared in recent years.
Real estate video production is a capacious category, including not just standbys of the real estate genre (like walkthroughs) but also innovative new formats (like "day in the life" videos) as well as new immersive technologies like VR and AI. There's a reason we've called this a golden age for creative—new, exciting formats are proliferating daily, and harnessing the right one can generate real results for your business.
How to get started with real estate video production
Unsurprisingly, then, countless real estate companies and investment firms are scrambling to get a video operation. Partly this is because they have no choice: few fields are as competitive as New York real estate and leaving even the slightest advantage on the table can hobble a company in the race for clients. Mostly, though, this is because—as mentioned—video works.
Getting  started with real estate video production doesn't have to be an intimidating ordeal—by following just a few general principles, your company can get its  video operation off the ground in no time at all. Below, you'll find some helpful tips on how to get started.
1) Study the field
Research here is key. The staff you've allocated towards your video operation should spend a significant amount of upfront time immersing themselves in your competitors' content. The point is to learn the codes and conventions of the form—you want to get a sense of the baseline way of doing things, so that you can then adjust it to fit your company's brand. 
Of course, "real estate video production" isn't one thing—it's a broad category, one that encompasses things like voiceover walkthroughs, drone videos, "day in the life" videos, how-tos and much more. Studying how and when your competitors deploy these formats will immeasurably enrich your real estate video production efforts.
2) Gather the right equipment
A few years ago, a low-lit iPhone camera walkthrough might've been acceptable—consumer expectations were lower and online real estate video production was in its relative infancy. You can still probably get away with it—certainly, many try to—but it's not going to send a good message to your potential clients. For that reason—and many others—it's worth either investing in some equipment or contracting the services of a professional production company. If you want to go your own way, you don't necessarily have to break the bank—entry-level motion control gear or lights can be surprisingly affordable, and can drastically improve the quality of your video. 
3) Decide on what you're trying to get out of the video—well in advance of shooting it
This applies to all forms of video marketing, but it goes double for real estate, where the stakes are often much higher. Before your company (or the  production company you've contracted) shoots even a single frame, you need to determine exactly who you're trying to target, exactly what you're trying to say, and exactly what you're trying to get out of the video. If you think these things through well in advance of shooting, your odds of cutting through the noise increase significantly.
4) Don't constrain yourself creatively
Real estate—especially in New York—is an old-fashioned industry with well-established conventions and best practices. These exist for a reason, but you shouldn't let them prevent you from doing something outside of the box with your video. As we've discussed on this blog before, some of the old walls separating different kinds of marketing content are rapidly coming down—B2B marketing, for instance, is now increasingly looking like B2C. 
5) Consider contracting a real estate video production company
Yes, doing it yourself is easier than ever today—but savvy consumers (which is to say, most consumers today) can still readily sniff the difference between an amateur production and one that has real resources behind it. Collaborating with professionals—people not only know the best way to tell a story, but also have the technical know-how to actually bring it to life—can help bring your real estate content to the next level.
Emergent technology in video real estate marketing: AI, VR, data analysis
Even as straightforward videos grow more entrenched in the world of real estate, new ways of showcasing properties are proliferating—and a quality real estate video production company can help with these, too.
VR is maybe the most exciting development on this front. Even in just the last year or two, the interactivity and visual fidelity of the average VR video has increased exponentially, such that a potential buyer or investor can really feel like they've explored a space—whether they're navigating it via virtual headset or just roaming the property on their laptop. 
Of course, VR doesn't have to be entirely about sales—it can help significantly with overall company branding efforts as well. A simple fact revealed by the internet is that people love looking at luxury houses and apartments, even (or especially) ones they could never afford; creating immersive VR experiences out of your higher-end properties can help fortify your brand presence and increase name recognition.
Then, of course, there's this decade's other buzzy technology: AI. With the latest generative AI technologies, realtors can drill even deeper into a customer's emotions, for instance by allowing them to see what a given space would look like filled with their company's branding. . These kinds of imaginative technological interventions can help potential customers  form a real emotional bond with a space.
All of these things—VR, AI, and traditional video—also help generate tremendous amounts of data: you can quickly establish what kinds of content are more likely to bring in eyeballs or lead a potential client to set up an appointment, and then continually refine your offerings. 
Emergent technology has unlocked whole new avenues of expression for real estate companies  willing to think outside the box. In this dynamic landscape, the expertise of professionals who understand the nuances of real estate video production can be invaluable. By partnering with such experts, real estate firms and developers can navigate the complexities of the industry and unlock the unique opportunities that real estate video production presents.