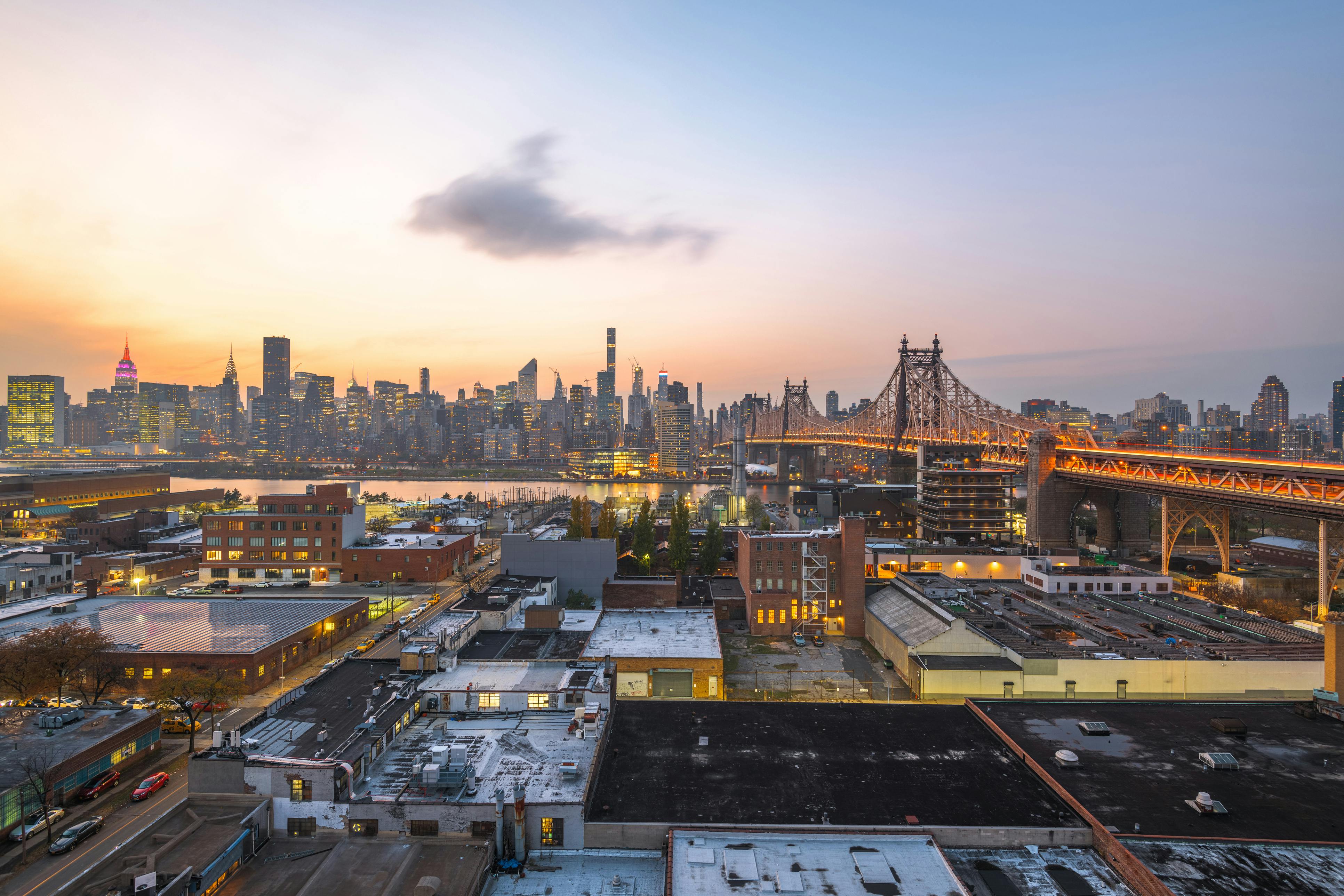 #In-house Experts
Land Use Lessons Learned: Takeaways from 3 Major Rezonings
By Tom Corsillo
On November 22nd, the New York City Council voted 46-1 to approve Innovation QNS, the largest private affordable housing initiative in the history of Queens.
It was the third major land use approval in six weeks, coming on the heels of successful votes on the Halletts North and Throggs Neck rezonings. Together, the three high-profile projects will create more than 5,000 new homes, with nearly 2,000 of them affordable. Innovation QNS alone will add 1,436 affordable homes to Astoria, quadrupling the amount of affordable housing created in that community since 2014.
Beyond offering substantial new housing in the midst of an urgent housing crisis, the three projects also will create thousands of family-sustaining jobs, new public open space and new tax revenue to support investments in infrastructure, education and public safety.
But despite the unprecedented benefits these developments offer, all three met resistance.
In Throggs Neck, where I grew up, enraged homeowners used intimidation to try to kill a project they claimed would destroy their neighborhood by bringing in low-income residents. Their tactics included berating and threatening violence against supporters of the rezoning, with their dangerous rhetoric forcing the local Council Member to skip at least one public meeting out of fear for her safety.
In Astoria, professional activists made the case that replacing parking lots and empty buildings with more than a thousand affordable homes in a community that's added a fraction of that over the last decade would somehow displace existing residents.
So why did these three developments succeed where so many others have failed in recent years? There are many reasons, but here are a few:
1.     Leadership matters
At Halletts North, progressive local Council Member Tiffany Caban led the way, coming out publicly in support of the rezoning in advance of her vote and making it clear that she "would be a fool" to vote against affordable housing in the midst of a housing crisis. When it came to Innovation QNS and Throggs Neck, Speaker Adams and Mayor Adams stepped in to fill that leadership void – making it clear that New York City will no longer say no to housing. Their words and actions, both in public and behind the scenes, were instrumental in moving these projects forward. And while the Borough President's role in New York's land use process is advisory, both projects also benefitted from the strong backing of their respective Borough Presidents – in particular, Queens Borough President Donovan Richards, who became a fierce champion for Innovation QNS in the final months of its public review. This kind of proactive, hands-on leadership on housing was a clear departure from the previous Mayor and Speaker.
2.     The tide is turning against NIMBYism
For years, anti-development sentiment has surged in New York. Activist groups – emboldened by progressive elected officials who echoed their sentiments and by a string a victories against high-profile development projects – grew in both strength and numbers. These groups proved highly effective at mobilizing like-minded individuals to aggressively make their voices heard, often bullying project supporters into silence. That has begun to change, as a worsening housing crisis has led to the most progressive elected leaders increasingly taking an unabashed pro-housing stance, while grassroots pro-housing groups like Open New York have emerged as capable advocates both on- and offline. This has brought needed balance to the housing conversation that for years was one-sided.
3.     Effective communication
Rezoning battles often are lost early in the process when the narrative is ceded to anti-development voices who position themselves as the voice of the community. Once a narrative takes hold, it is extremely difficult to reverse. With each of these three rezonings, the value proposition was communicated early and often, establishing a narrative that set the stage for their approvals. While effective communication often means exhaustive and inclusive community engagement, as was the case with Halletts North and especially Innovation QNS – which included five years of multi-lingual engagement via press, social media, an interactive website, advertising, direct mail, town halls and more – the right approach sometimes is more narrowly focused. For Throggs Neck, where community opposition was deeply entrenched and rooted in bigotry, the focus was on conveying the facts, about the project and the opposition, to the broader City Council.
There will be more to learn from these three rezonings in the months and years ahead. But we've already learned a lot – so feel free to reach out to us. Let's have a conversation.