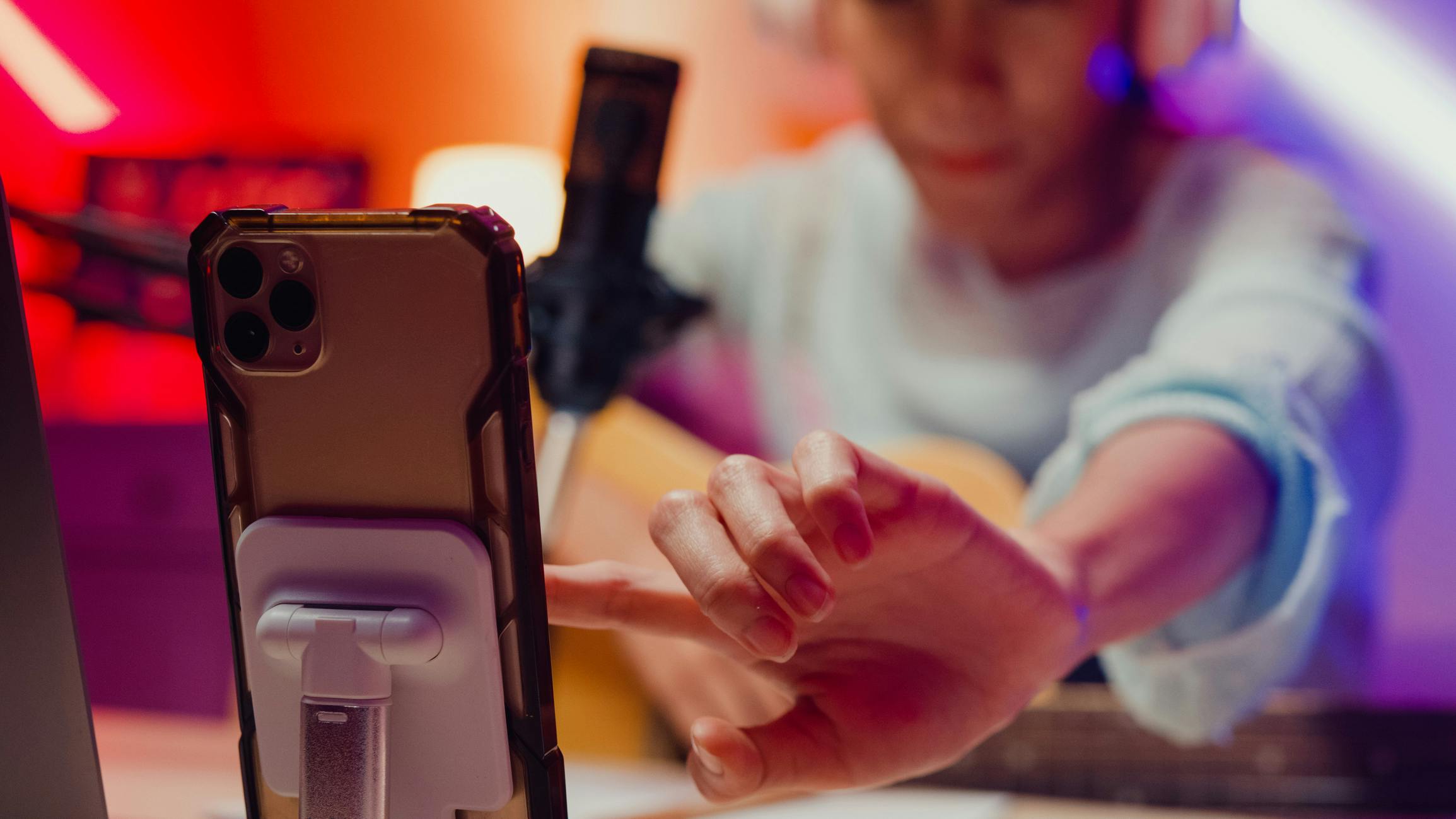 #digital & creative
Navigating the New Frontier of Authenticity: The FTC and the Future of Influencer Marketing
By Andrew Zimmer
In the ever-evolving landscape of digital marketing, authenticity is the cornerstone of consumer trust. As we navigate through a new AI frontier as well as a "golden age of creative marketing," the Federal Trade Commission (FTC) has recently updated its guidelines on endorsements and testimonials. This move is a timely reminder for businesses, platforms, and influencers to reevaluate their strategies to ensure they are in line with legal and ethical standards.
The FTC's New Guidelines: A Brief Overview
The FTC's revised Endorsement Guides come with several key changes aimed at addressing the current state of influencer strategies, technology, and marketing. These include:
A new principle against manipulating consumer reviews in ways that distort genuine opinions.
Addressing incentivized reviews, fake negative reviews, and reviews by employees.
Clarifying the definition of "endorsements" to include fake reviews, virtual influencers, and social media tags.
Below are the exact changes being put into place per the FTC:
Selling or obtaining fake consumer reviews and testimonials.  The proposed rule would prohibit businesses from writing or selling consumer reviews or testimonials by someone: 1) who doesn't exist, 2) who didn't have actual experience with the product or service, or 3) who misrepresented their experience. It also would prohibit businesses from procuring reviews or disseminating testimonials from those same three categories.
Review hijacking.  The proposed rule would ban businesses from using or repurposing a consumer review written for one product so that it appears to have been written for a substantially different product. (The FTC recently brought an enforcement action challenging the practice of review hijacking.)
Buying positive or negative reviews.  Businesses would be prohibited from providing compensation or other incentives contingent on the writing of consumer reviews expressing a particular sentiment, either positive or negative.
Insider reviews and testimonials.  The proposed rule would prohibit a company's officers and managers from writing reviews or testimonials about its products without clearly disclosing their relationship. It also would prohibit businesses from disseminating testimonials by insiders without clear disclosures, and it would prohibit certain solicitations by officers or managers of reviews from company employees or their relatives.
Company controlled review websites.  Businesses would be prohibited from creating or controlling websites that claim to provide independent opinions about a category of products that includes their own products.
Illegal review suppression.  Businesses would be prohibited from using unjustified legal threats, other intimidation, or false accusations to prevent or remove a negative consumer review. Also, if negative reviews have been suppressed, the proposed rule also prohibit a business from misrepresenting that the reviews on its website represent all submitted reviews.
Selling fake social media indicators.  The proposed Rule would prohibit businesses from selling false indicators of social media influence, like fake followers or views. The proposed rule also would bar anyone from buying indicators like that to misrepresent their significance for a commercial purpose.
These changes are not just a legal formality; they are a call to action for businesses to prioritize authenticity in their marketing strategies.
Authenticity in the Age of AI Marketing
The importance of breaking through the noise, particularly in the realm of video and influencer content. The right video marketing agency can help brands make an emotional connection with their audience. This aligns perfectly with the FTC's new focus on preventing deceptive practices in consumer reviews and testimonials.
The proposed Rule on the Use of Consumer Reviews and Testimonials by the FTC aims to prohibit practices like selling fake reviews, review hijacking, and insider reviews. In a world where video marketing statistics show that "981,000 videos are posted to TikTok every hour," the need for transparent and authentic video endorsements has never been greater.
The B2B Angle: Authenticity is Not Just for B2C
B2B companies should also embrace creative strategies to connect with their audience. The term "B2H" (Business to Human) is gaining traction, emphasizing that B2B marketers are ultimately selling to individuals, not faceless entities. This human-centric approach aligns with the FTC's guidelines, which also apply to B2B businesses.
The Role of AI and Data
John Marino, President of Marino PR, is excited about the role of AI in the industry, particularly in content creation. However, he warns against churning out low-quality and inauthentic content.  "The new FTC guidelines are a huge step forward for brand's who preach authenticity and this just codifies best practices that we've been preaching to our clients for years."  This is especially relevant in the context of the FTC's guidelines. AI can be a tool to enhance authenticity, but it should not replace genuine human interaction and endorsements.
The Future is Authentic
The FTC's new guidelines are a step in the right direction for an industry in flux. They serve as a legal framework that supports the ethical imperative of authenticity in marketing. As we say, "when the right people and the right purpose come together, everything connects."
In the upcoming golden age of creative marketing, let's make sure that what connects us all is a commitment to authenticity and ethical practices. After all, the coming decade of marketing is going to be a lot less about math and a lot more about heart.
For a comprehensive understanding of the FTC's new guidelines and how they intersect with current marketing trends, visit the FTC's Endorsements, Influencers, and Reviews page.