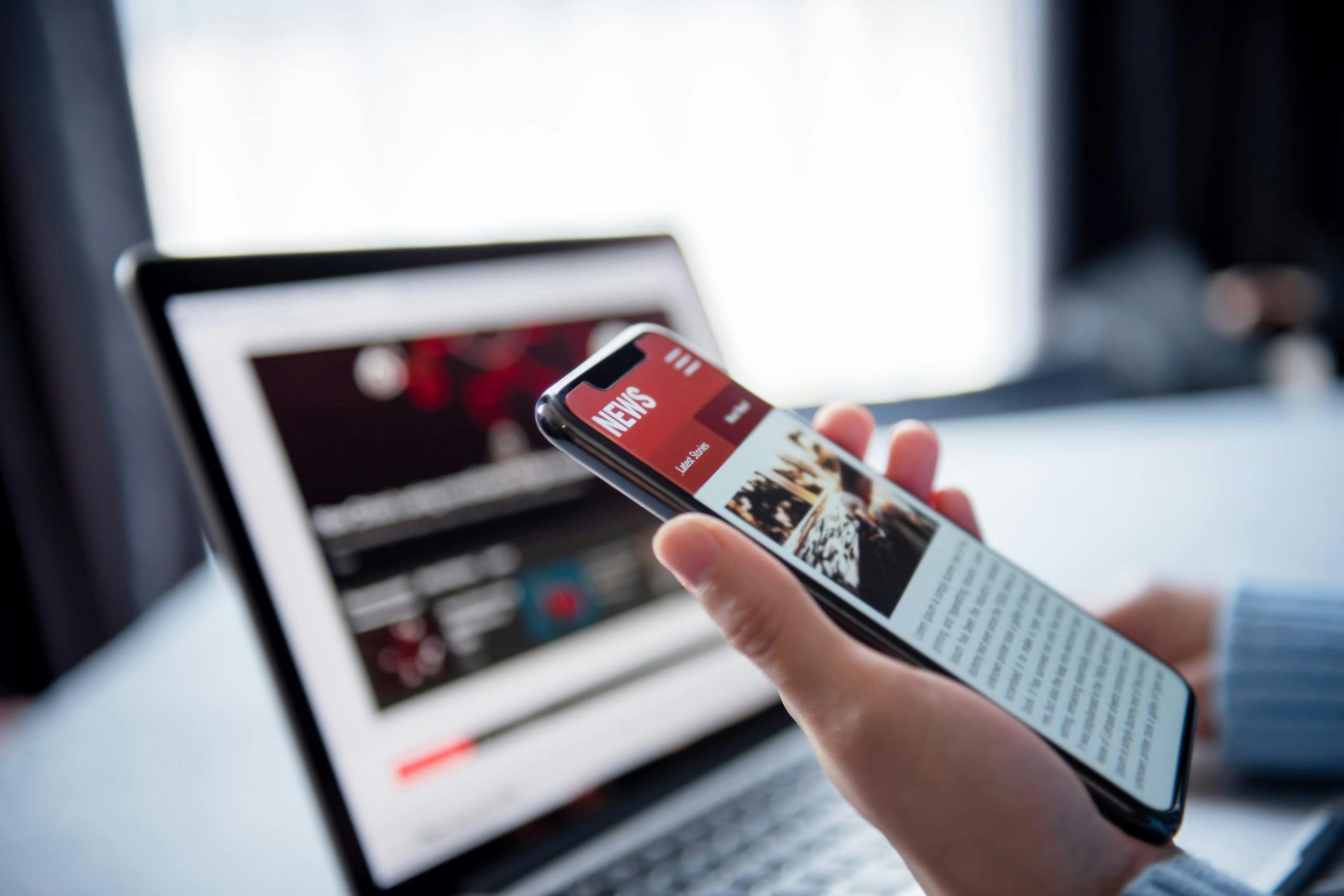 #In-house Experts
Four Ways Network News Can Help Recover Its Credibility
By Frank Marino
More than ever, America needs to be able to count upon its news sources to be credible, objective and accurate. Regrettably, however, the media have suffered a loss of trust that has diminished their historic role as educators, illuminators and investigators.
Their reputation has been battered by unending "fake news" accusations -- coupled with repeated descents into political tribalism. Even though its nightly audience has dropped to around 30 million from roughly 52 million in 1980, network news continues to be the place many Americans depend upon for their news. 
According to a report by research firm Morning Consult, Americans' confidence in media credibility recently hit a new low, registering a nine-percent drop between 2016 and 2020. And a study by media consultant Altman Solon found that only 17 percent of U.S. consumers trust TV news.
Yet network news remains the go-to destination for news for many Americans. Altman Solon   found broadcast networks to be "the top source of daily news for U.S. consumers," outpacing cable news stations. 
Network news needs to take steps to elevate its declining credibility, and now -- amid the change in presidential administrations -- may be an ideal time for these networks to restore trust.
After all, America's former chief executive had a well-documented history of falsehood and exaggeration, most dramatically when refuting certified, presidential election results. Assuming the new president will be far more committed to saying credible and believable things, why shouldn't network news programs jump on this new bandwagon of credibility?
Here are four ways the network news sector could recover public trust:
Step one:  Expand TV network news from a half-hour to a full hour
In 1963, CBS TV revolutionized network news by doubling the length of the 15-minute format that had originated in 1948. Let's double the length again.
A half-hour newscast doesn't provide enough time to properly serve today's news consumer. A 30-minute broadcast can't deliver adequately deep reporting. It isn't long enough for a network news program to fulfill its regulatory obligation to serve the public's need for news -- while also affirming its commitment to credibility.
Added time will help bolster credibility by allowing inclusion of more authoritative, third-party talking heads who can validate content -- instead of reporters filling that void on their own in shorter pieces. And to reduce the level of real or perceived bias, more of these commentators should come from academia and genuinely nonpartisan sources, rather than from a political point of view.
Two-minute or 90-second coverage of a major news story is too short. Viewers get even less from a 30-minute broadcast after factoring in at least eight minutes of commercials, plus an obligatory "feel-good" closing segment.
Added time will give network news the capacity to not just report the news, but also to explain more fully what the news means. And viewers have shown their willingness to watch news programming for an hour, as evidenced by the four-decade-plus ratings leadership of "60 Minutes."
Twitter expanded from 120 to 240 characters when it recognized the weakness of overly concise communications. Network news programs should emulate Twitter -- and double their platform's size, too.
Step two:  Stop re-reporting the same news over and over 
Doubling a newscast's length shouldn't mean simply doubling the quantity of existing fare. The media must curtail predictable, repetitive reporting 
Networks over-report kneejerk, "following the crowd" stories. There's too much re-reporting of news viewed elsewhere. Why should I watch something I already saw, often on the same network?
Networks have an obligation to serve their viewers by not simply replaying content from the morning news programs on the evening news some twelve hours later. Network news should undertake more enterprising and original reporting. Give people what they need to hear, not what they may like to hear. 
A top-tier editor once told me, "Nothing is ever new in the media." Let's break free of that.
Step three:  Stop covering the social space as if it were the real world
Mainstream media should stop conflating the "social" world with the real world. They're two different places.
Media regularly -- and incorrectly -- report on Twitter and YouTube content as if it represented output reflective of society overall. And mainstream media don't need to reflexively cover "news items" that go viral.
When we see news about the latest burst of "outrage on Twitter," no one takes the trouble to clarify how under-representative that social sentiment may be.
The New York Times made this point vividly in 2019 when it addressed the substantial ideological differences between Democrats who post online versus those who don't.
Their report on a Hidden Tribes Project study showed that "the views of Democrats on social media often bear little resemblance to those of the wider Democratic electorate."
"The outspoken group of Democratic-leaning voters on social media is outnumbered, roughly 2 to 1, by the more moderate, more diverse and less educated group of Democrats who typically don't post political content online."
And this larger, latter group, the Times says, often ends up registering more of an impact on candidate selection than the Twitter contingent does. 
Step four:  Focus less on ratings
Media have a legal, public mission to get stories right, not count eyeballs. Even though ratings determine commercial rates, the race for viewership shouldn't be priority number one.
And networks aren't in a position to plead poverty when they're asked to focus less on ratings.
If network news can deliver a product people feel they can trust, ratings will follow -- and so will advertisers.
America is still processing the January 6 attack on the US Capitol. But there's agreement that it was substantially propelled by widespread, public access to incorrect information. In the aftermath of that attack, it's no exaggeration to assert that credible news reporting today is vital to America's future as a democracy.
What better reason do we need to call upon the network news sector to trumpet its commitment to accuracy -- to live up to its commitment to accuracy -- and to work harder to earn popular trust?
More insights