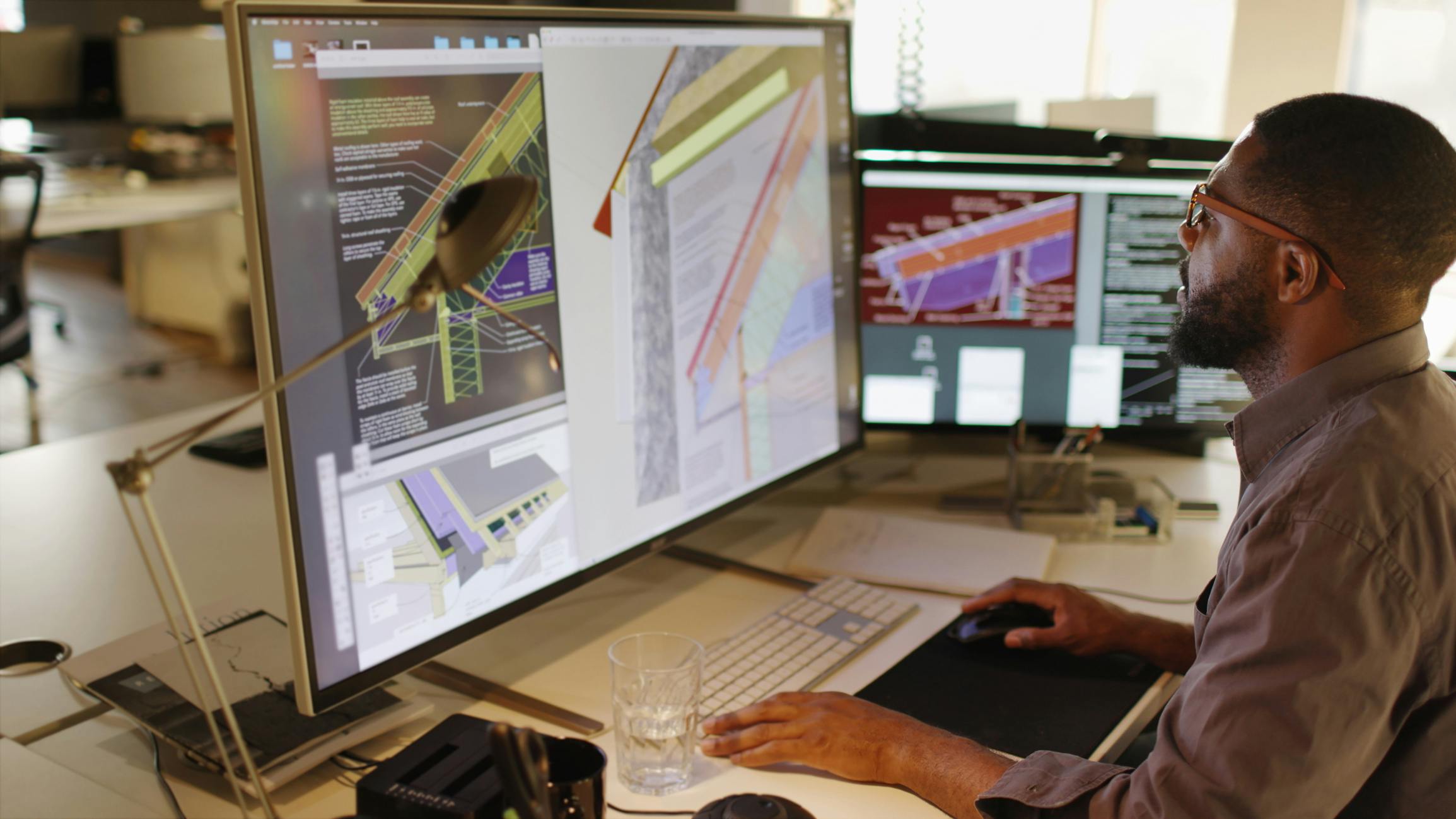 #In-house Experts
Constructing the Future: The Transformative Impact of ConTech on the Industry
By Nick Derasmo
ConTech, short for Construction Technology, is the integration of innovative technologies and digital solutions into the construction industry. Like the real estate industry, the construction industry has been a sector that has been slower to adopt technology into practice. And while it's still somewhat in its infancy, it's already having a tremendous impact. From artificial intelligence to augmented reality, ConTech is proving to be a game-changer, with far reaching implications for efficiency, safety, productivity, and sustainability.   

The Importance of Construction Technology
Enhanced Efficiency: Construction projects are notorious for their complexity and tight schedules, however with the integration of technologies, such as Building Information Modeling (BIM) and project management software, inefficiencies are being replaced with streamlined processes. These tools enable project managers to plan, monitor, and control every aspect of a project in real-time, resulting in significant time and cost savings.
Improved Safety: Safety has always been a paramount focus in construction. With the integration of the Internet of Things (IoT) and wearable technology, job sites are becoming safer than ever. Wearable devices can monitor workers' health and safety, while sensors and cameras track potential hazards.
Sustainability and Environmental Impact: As the world grapples with climate change, the construction industry is under increasing pressure to become more sustainable. ConTech is rising to the challenge with innovative materials, energy-efficient designs, and green construction technologies. These tools are not only reducing the environmental impact of construction but also cutting long-term operational costs.
Precision and Accuracy: Drones, laser scanning technology, and advanced surveying tools are making construction sites more accurate than ever. These tools provide more precise measurements and 3D modeling of sites, which in turn minimizes errors in design and construction. The result is higher quality and safer buildings.
Remote Collaboration: Virtual Reality (VR) and Augmented Reality (AR) enable teams to collaborate remotely and in a meaningful way, reducing the need for on-site presence.
The Role of Public Relations for Both Construction Companies and Technology Providers
ConTech is revolutionizing the construction industry at a rapid pace. It's not just a matter of adopting cutting-edge technologies, it's about using the right technology that will drive meaningful results. There's also a tremendous need to effectively communicate the benefits, innovations, and advancements to various stakeholders. This is where Public Relations plays a pivotal role.
In a highly competitive ConTech landscape, credibility and trust is paramount. Public relations professionals work diligently to develop a company's brand story and articulate and showcase key differentiators, establishing executive leadership as thought leaders and experts in their field. Through a comprehensive communications program that can include developing key messaging, media training for executives to build confidence and work through the ins and outs of an interview, major company announcements via press releases, media placements, one-on-one meetings with reporters/editors at target media outlets (off and on-the-record) to build presence and relationships, showcase innovative projects, participation on key industry panel, and much more.
Education and Awareness
Driving a level of awareness and education on the technology, it's uses, and what it's solving for is paramount. PR professionals develop targeted internal and external awareness and engagement campaigns to explain complex technologies in simple terms. Understanding your audience is important. For example, for large construction companies, it's important for internal employees to be aware of the successes and achievements taking place. Externally, it's important to drive awareness to stakeholders including clients, media, and the public at large to shed a light on how these technologies are impacting the industry and, in some cases, having a positive impact on the local community.
Attracting Talent
Finding and hiring skilled workers continues to be one of the greatest challenges within the construction industry. With the integration of technology into the construction industry, that opens up greater opportunities to attract more talent. Public relations can play a role in attracting top talent by showing a company's culture, commitment to sustainability, and its impact on the industry. Developing engaging content about employees, projects, and company values can help recruit the best minds in the field.

As the construction industry continues to move forward, more and more technology will continue to be integrated into practice. Whether you're a construction company integrating technology, or you're a technology provider, public relations should be considered more than just a marketing tool, but a strategic asset that can help build company success.