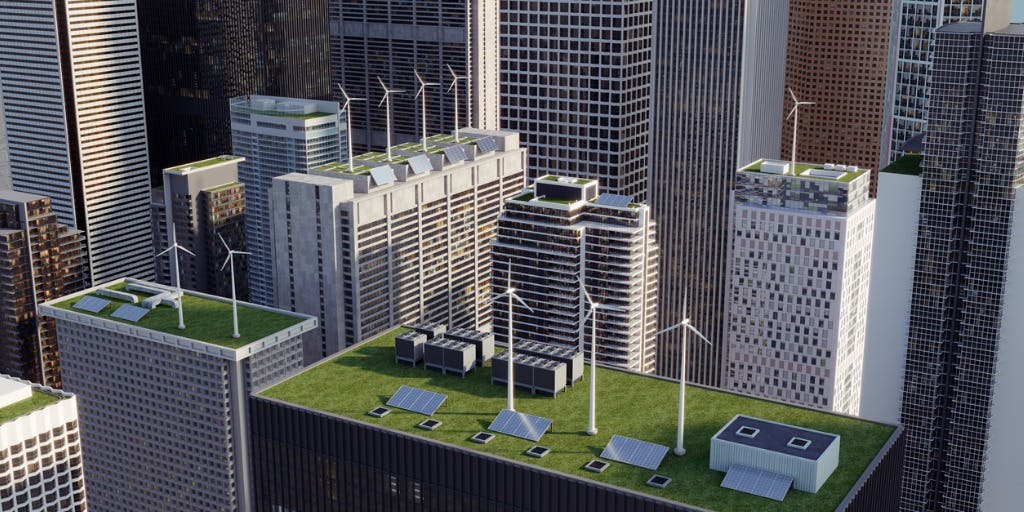 #In-house Experts
Communication's Role in the Clean Energy Transition
By Tom Corsillo
Energy Storage and How Communication Can Help Power the Clean Energy Transition 
At some point during our ongoing clean energy transformation, the vision of a "Future Grid" shifted from a distant dream to an urgent necessity.  
While the response from government has been uneven, there are states that have recognized the need and have begun to lead. There also is no shortage of innovative businesses racing to be part of the solution.   
But a sustainable future is not solely about generating power in an eco-friendly way. A critical yet underdiscussed aspect of this equation is energy storage, which helps ensure a consistent supply of clean energy even when production levels vary. If not appropriately addressed, this issue can lead to severe power fluctuations that impact both the cost and availability of energy for consumers.  
What Can a Public Affairs Agency Do for a Clean Energy Company?  
It's not surprising that wind turbines and solar panels get most of the attention when it comes to clean energy. But it does underscore a major issue: the necessity of effective communication in the energy sector.  
New York State, for example, has set ambitious goals around decarbonization and sustainability, with a focus on renewable energy production. However, the conversation about battery storage—a component that has to go hand-in-hand with energy production—has been notably sparse.  
That's not for lack of substance. There are businesses out there doing truly innovative things, like CEDP, which is solving some of the biggest challenges associated with battery storage. But the gap illustrates the need for innovators in the energy storage space to work with public relations and public affairs agencies like Marino to facilitate a dialogue and drive awareness among public officials, renewable energy companies, and the general public. 
If we don't invest in educating policy makers and stakeholders now, there is a real risk New York will spend the better part of the next decade pouring resources into one half of the solution only to realize too late that it's useless without the other half. That could mean years of progress squandered.  
Having spent the past 18 years at Marino – a leading public affairs firm in New York that has helped hundreds of clients educate stakeholders about complex topics – I know we are uniquely positioned to catalyze this crucial dialogue about green energy and battery storage, including through news media, social media, and direct outreach to New Yorkers. Our goal is to work closely with innovators to ensure a robust and reliable energy storage system is in place by 2040 – when New York aims to have 100% zero-emission electricity – illuminating a path toward a sustainable future where energy storage is recognized as a vital component of the renewable energy equation. 
As we look toward 2040, it will become apparent that energy storage is not just necessary for the widespread adoption of green energy, but the catalyst that will enable consistent and reasonably priced clean energy. It's the missing link that connects the dots between renewable energy production and efficient distribution. 
Policy-making organizations like NYSERDA play a pivotal role in shaping the energy landscape. Companies like CEDP turn theory into tangible reality. And public relations firms like Marino educate policy makers, taxpayers, and other stakeholders so they understand the full picture. 
The future of green energy is exciting, but it hinges on our ability to effectively communicate and address the challenges along the way. Energy storage is a vital piece of the puzzle. It's the bridge that connects clean energy production and efficient distribution, securing a future where green energy is not just a vision but a reality.  
If you're an innovator looking to be part of creating a more sustainable future, let's have a conversation about how Marino can help amplify what you're doing.