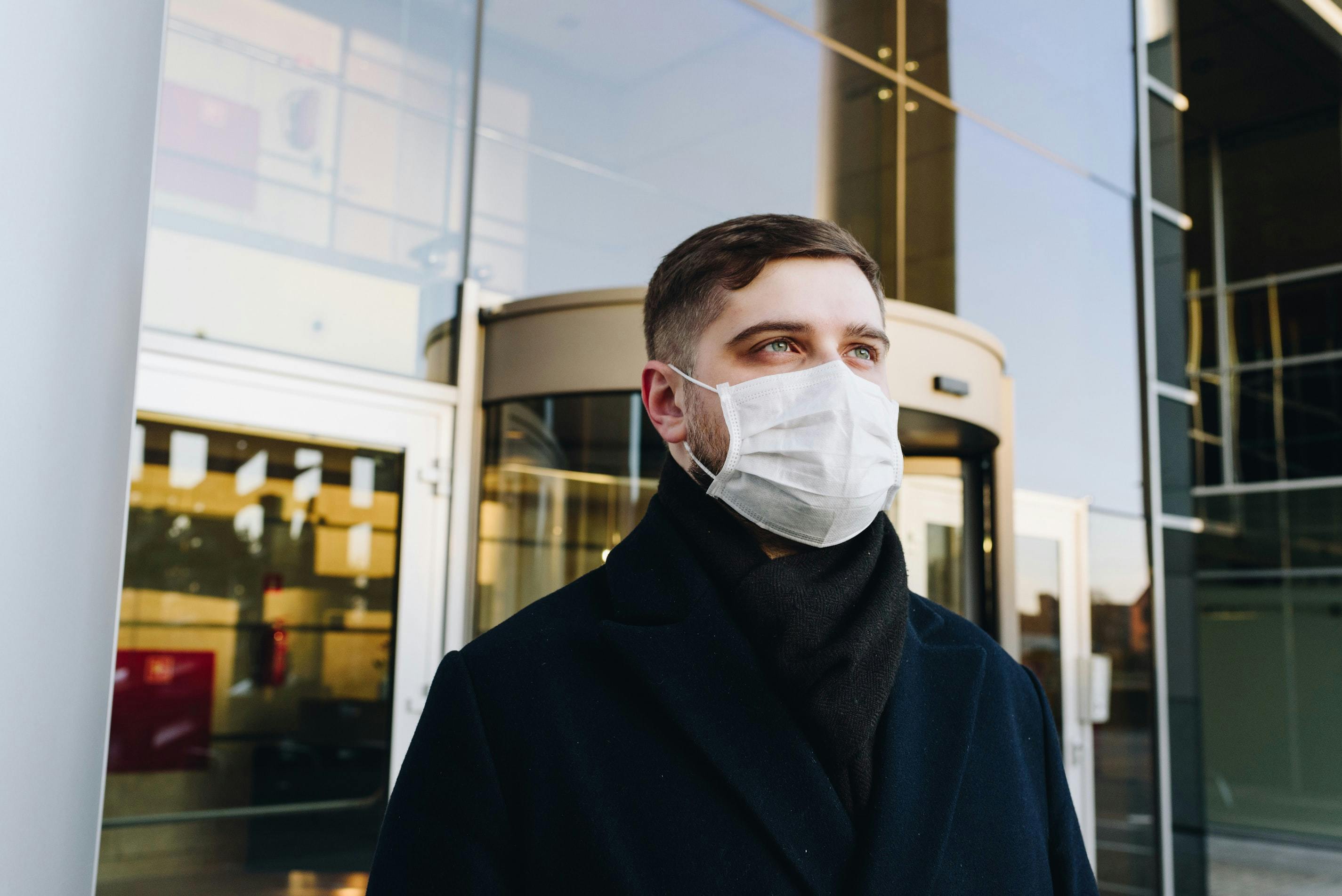 #In-house Experts
Communications in the Age of COVID
By Robert Barletta
Practically overnight, COVID-19 has dramatically upended the PR, marketing, advertising and in fact the entire communications industry. How brands communicate and what they communicate is as important now as ever before. Not since 9/11 have they had to re-focus their promotional campaigns and approach to marketing so rapidly.  And COVID's impact will likely have an even longer shelf life than the patriotic and united spirit that followed the worst attack on our home soil nearly two decades ago.
No industries changed so dramatically, so quickly, as the restaurant, food service and hospitality industries.  Countless businesses simply closed at the start of the pandemic and are praying to open their doors back up again soon.  Others looked to remain viable by offering "curbside pick-up," "delivery only" or "social distancing shopping only" — terms that have become embedded in our psyche, seemingly inundating us all day on social media and in news reports.  Those who were nimble and adjusted quickly with the latest and most customer-friendly technology have stayed afloat, and similarly those who have been best positioned to communicate to their customers, like the brands at Chelsea Market and Industry City, have had a better chance of getting through this crisis period. 
Established companies like Baldor who have exclusively been food service vendors until March adjusted out of necessity, getting the word out through social media advertisements and media stories that consumers can buy from them too, albeit in larger quantities. Home delivery of meats, seafood and even produce, as well as staple items like extra virgin olive oil, have all become easier for consumers to purchase through online platforms, expediting a growing trend.  The companies who already had existing consumer-friendly technology infrastructure in place have had an easier go at it. Others were caught flat-footed. In fact, how many times did you breeze past your favorite restaurant's web site because it looked like too much work and it was unclear how they were servicing customers?   
So from a communications approach, what do brands need moving forward in order to reach consumers amid economic uncertainty as the economy (hopefully) re-opens in a bigger way?
 To begin with, any restaurant or consumer facing brand must have a crisis communication plan in place.  How will your brand stay afloat if/when a new COVID-19 wave comes next fall or winter? Will you start delivery or e-commerce? Will you go above and beyond recommended health precautions?  If you are a hospitality brand, how will you ensure the safety of your staff and customers? Answers to these and other questions need to be part of your crisis plan.  
All it takes is one bad story or a viral post to destroy your comeback. Having a PR agency "at the table" and by your side is critical to this plan as effective and transparent communications will be key.
Earned media, online advertising and social media are all essential elements to any communications plan, if budget allows. Many brands were focusing more on social media over the last few years, even saying that web sites and earned media were obsolete. Well, COVID-19 proved them all wrong. Social media is critical today, of course, but still has limitations when it comes to ordering product securely or communicating information, where a solid web site can be pivotal to maintaining your customer loyalty.  And there's no better stamp of approval than a third-party validating news story to drive sales and awareness.  
With a communications plan in place, brands that have engaging, fun, useful, and appealing social channels will win the day as Americans are turning to social for information more than ever before.  Quarantine = lots of online time. New product offerings, safety protocols, and more should be relayed through social channels.  Transparency and community engagement are crucial throughout this process.   
One food establishment comes to mind as a good example of reimagining their role on social media: Health Italia La Buona Cucina in Madison, NJ understood the need to stay engaged with their customer base as much of the owner's business relied on cooking classes, which are still not allowed. Healthy Italia created a steady stream of cooking shows that admittedly prompted me to "pick up" lasagna on multiple occasions.  Wineries across the world like Papapietro in California have had successful LiveStream tastings. Again, fun, engaging, creative and relevant content is what will help your brand's viability. This was true pre-COVID, and truer now.
Over and over again since COVID-19 upended our lives, I've been hearing a word that is a regular part of my vocabulary: communication. Brands of every size have come to appreciate that communication, both internally to your staff and externally to customers, buyers or the media, is vital during this crisis.  What you are communicating and the tone in which you are doing it is critical, too. Brands must be fully aware that more than 100,000 Americans have died, the economy is in free fall, and tens of millions are unemployed. People are scared for their health. Our tone moving forward will be noticed and will matter.
For restaurants in particular, it may not be about the quality of food offered that will lure patrons in; rather safety protocols will be the main draw. Restaurants will need to craft messaging that reassures customers that they are going above and beyond to follow guidelines and are ready to serve them. Casual drop-in customers may be a thing of the past. Foodies may care less about the latest culinary trend and more about how their favorite restaurant is making a go of it with outdoor dining or social distancing. With less foot traffic, social media also will be key to driving folks back to eating and drinking! 
In an ever-changing world with so much uncertainty for the foreseeable future, one thing is certain: the right communications for brands will be front and center. But while these are challenging times unlike any other in history, there are opportunities to bounce back and reintroduce yourself. Now more than ever, a 360-communications strategy is instrumental as businesses work to recover or regain their footing.