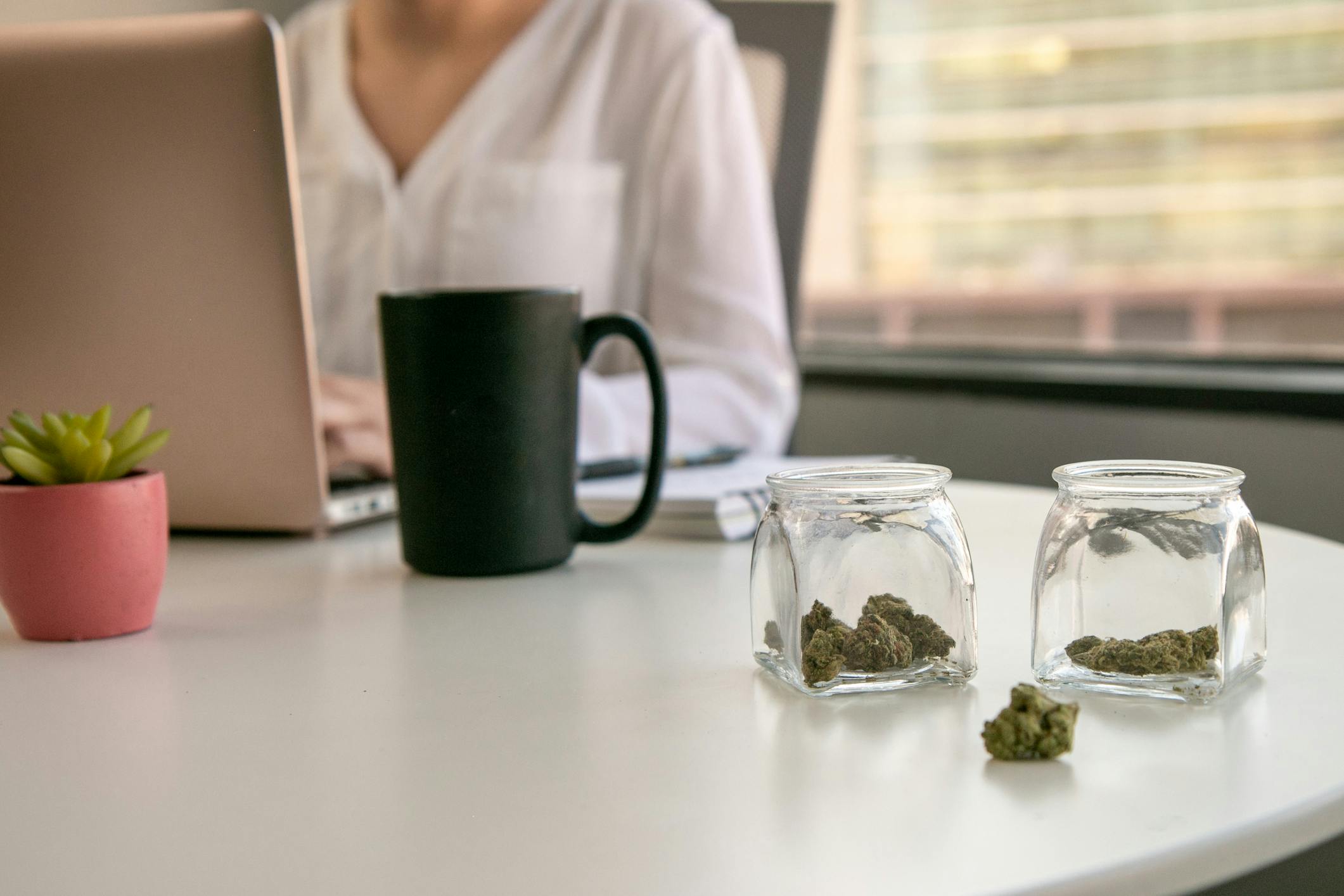 #In-house Experts
10 Cannabis Reporters to Follow on Social Media
By Taryn Schofield
An integral part of having a successful cannabis PR strategy is being attuned to the cannabis media landscape, including the most notable reporters on the cannabis beat.
One sure-fire way to make connections with cannabis reporters, understand what they're working on, be up-to-date on source requests and understand their pitch preferences, is to follow them on their social media platforms, especially Twitter and LinkedIn.
Now more than ever, reporters are leveraging social media to get in contact with sources, share their reporting and pick up on potential story ideas. Additionally, following cannabis reporters on social media allows your company and communications team to be on top of the topics and trends cannabis media are most interested in.
Here are 10 cannabis reporters you should follow now (listed alphabetically by first name):
AJ Herrington, Freelance
AJ Herrington has spent the last several years reporting on developments in the cannabis and hemp industries, covering primarily news, business, and culture. His reporting can be found in Forbes, High Times, Merry Jane, Cannabis Now, Sensi, and HEMP. He's documented stories about legalization and the cannabis industry in California, the nation's largest legal marijuana market, and beyond, receiving input in the process from a host of sources including C-suite executives, congressmen, illicit cultivators, and sack slingers.
AJ can be followed on Twitter and LinkedIn.
Alex Halperin, WeedWeek
Alex Halperin has swiftly become a force in cannabis media. As a freelance business reporter in Los Angeles and editor and publisher of WeedWeek, he closely covers the cannabis industry, writing the outlet's weekly newsletter and hosting its podcast. His work has also appeared in The Guardian, The Washington Post, The Atlantic, Mother Jones, Fast Company and many other publications.
Alex can be followed on Twitter and LinkedIn..
Andrew Ward, Freelance
Another formidable freelancer, Andrew Ward's reporting on the cannabis industry can be found in Benzinga, High Times, Insider, Green Market Report, and New York Cannabis Insider. He is also a published author of the books The Art of Marijuana Etiquette and Cannabis Jobs. His coverage topics include those pertinent to cannabis business, culture, legalization and regulation, along with state-specific developments. He frequently shares his requests for expert commentary on his social media platforms.
Andrew can be followed on Twitter, LinkedIn, and Instagram
Ashley Southall, The New York Times
As the new and first City Cannabis Correspondent for The New York Times, Ashley Southall covers cannabis legalization and the changing nascent market in New York. Ashley's shift in focus follows a remarkable six-year run covering the New York City police department for The New York Times Metro section.
Ashley can be followed on Twitter and LinkedIn.
Brad Racino, New York Cannabis Insider
Brad Racino is the editor and publisher for New York Cannabis Insider, the first publication dedicated to covering all angles and voices of NY's emerging cannabis marketplace, and to hosting the state's most informative and engaging industry networking events. As it pertains to the New York cannabis industry, Brad is must-follow and key connection to have in the cannabis media landscape.
Brad can be followed on Twitter and LinkedIn.
Chloe Aiello, Cheddar
Chloe Aiello is a reporter at Cheddar News, where she covers the nascent cannabis industry. She previously reported on national technology and cannabis stories at CNBC. Chloe anchors and produces broadcast segments covering cannabis culture, business, developments and trends for a national audience.
Chloe can be followed on Twitter, LinkedIn, and Instagram.  
Jeremy Berke, Insider
As a senior reporter at Insider, Jeremy Berke is a leading journalistic voice in the cannabis industry. He has covered the bumpy rollout of Canada's cannabis legalization, the boom in cannabis companies going public (and the resulting fallout), multibillion-dollar mergers between cannabis companies and corporations from other industries, the ongoing health effects from vaporizers, the mislabeling of CBD products, and how the world's largest financial, legal, and political institutions are reacting to and planning for legalization.
Jeremy can be followed on Twitter and LinkedIn.
Natalie Fertig, POLITICO
Natalie Fertig is the federal cannabis policy reporter for POLITICO. Based in Washington D.C., Natalie is extremely attuned to any developments having to do with cannabis on the federal level, including legalization, new cannabis-focused legislation and elected officials and their stances on cannabis-related issues. Natalie will also frequently share her pitch preferences on Twitter.
Natalie can be followed on Twitter, LinkedIn, and Instagram.
Tom Angell, Marijuana Moment
Tom Angell is the editor of Marijuana Moment. A 20-year veteran in the cannabis law reform movement, he covers the policy and politics of cannabis, and is often the first to report on regulatory or political developments. Separately, he founded the nonprofit Marijuana Majority. Previously he reported for Marijuana.com and MassRoots, and handled media relations and campaigns for Law Enforcement Against Prohibition and Students for Sensible Drug Policy. Tom is also known to share the "dos and do nots" for pitching him on Twitter.
Tom can be followed on Twitter and LinkedIn.
Will Yakowicz, Forbes
As a staff writer on Forbes' vices beat, Will Yakowicz covers cannabis, gambling, psychedelics, billionaires and more. He was also formerly a staff writer at Inc., where he wrote about entrepreneurs doing business in the legal fringes of society. Will is one of the few on-staff reporters at Forbes that focuses on cannabis.
Will can be followed on Twitter and LinkedIn.
The above reporters and more will likely play a large role in cannabis PR campaigns your business launches. Without leveraging cannabis media, your communications plan is simply incomplete and following these key journalists, and others, on social media is a great way to begin making connections and become attuned with their coverage interests and preferences, along with important developments in the cannabis industry.
Also, more generally, following reporters on social media is a way to keep tabs on journalists switching career paths, whether it be via promotion, a new beat or a new outlet all together. Because the media landscape is so vast and ever changing, reporters are frequently on the move -- so social media platforms are best to leverage to ensure your media lists are up to date.