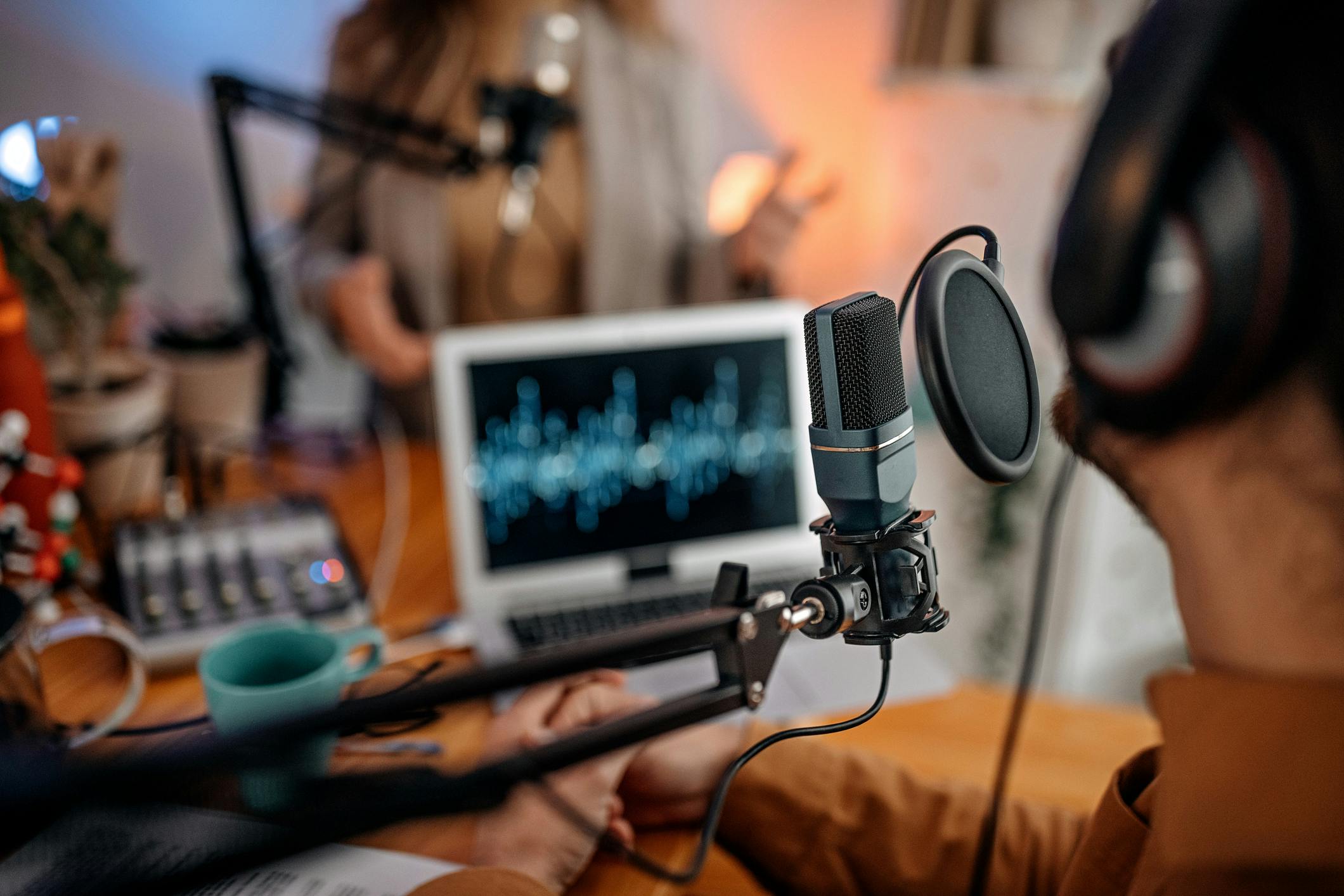 #In-house Experts
10 Cannabis Podcasts That Should Be on Your Radar
By Taryn Schofield
Podcasts have become a growing and popular medium across many sectors, and the cannabis industry is no exception. Cannabis podcasts are a crucial part of the cannabis media landscape and cannot be overlooked in your cannabis PR plan, whether you're looking to use them as a tool for keeping up with industry news and trends or view them as media opportunities for your spokespeople. Podcasts can provide your company's spokespeople the chance to test brand messaging, get their feet wet in an interview setting, and speak to folks in the industry directly. 
There are countless cannabis podcasts out there, covering a wide variety of subject matter in the industry. Here are just 10 of the many cannabis podcasts we recommend subscribing to and incorporating into your cannabis PR strategy:  
Cannabinoid Connect 
Hosted by Kevin Carillo, Cannabinoid Connect has swiftly arisen as one of the most listened to cannabis podcasts. The interview-style show features high profile guests from across industry sectors, including Jim Belushi, and creates conversation that aims to educate and inform the public regarding cannabis's benefits and dispel the lies that have targeted cannabis and its consumers for over the last 100 years in the United States.  
Broccoli Talk 
Produced by Broccoli Magazine, Broccoli Talk is co-hosted by Lauren Yoshiko, a cannabis reporter for Thrillist, and Mennlay Golokeh, author and founder of Xula. It features a diverse cast of guests like horticulturists, directors, artists, and industry leaders. Broccoli Talk explores the vast world of cannabis through interviews, discussions, readings, and more. 
Blunt Blowin' Mama 
Hosted by cultural leader and canna-mom, Shonitria, Blunt Blowin' Mama aims to demystify parents who consume cannabis and amplify the voices of BIWOC in the cannabis industry. The popular podcast features meaningful, honest, inspiring, and entertaining conversations about cannabis, culture, and parenthood and aims to provide women of color a platform and source of representation in the industry.  
Dude Grows Show 
Dude Grows Show, produced by Real Growers, brings its listeners cannabis grow knowledge, news, and culture. Every episode is packed with information on best practices for growing cannabis indoors and out. The show highlights notable breeders, geneticists, cultivators, and entrepreneurs in the cannabis industry, with a goal to educate, de-stigmatize, and provide current and transferrable advice.  
Seed to CEO 
From the publishers of the well-read cannabis trade, MJBizDaily, Seed to CEO, interviews a pro to reveal stories behind their success. Hosted weekly by Chris Walsh, the CEO of MJBizDaily and MJBizCon, the show provides firsthand commentary on how find funding for cannabis businesses; whether to focus on cultivation, THC product manufacturing, or marijuana retail; common pitfalls to avoid; predictions for cannabis legalization, and where to find the next opportunity as a cannabusiness entrepreneur. 
The People are Blunt  
Produced by The People's Ecosystem, The People Are Blunt connects with BIPOC entrepreneurs and cannabis industry professionals to get candid about social equity, challenges in the industry, and the celebration of cannabis culture. The show is hosted by Frederika McClary-Easely, an industry veteran, who provides a unique lens and brings an impactful perspective.  
Cannabis Advocate  
The Cannabis Advocate podcast advocates for businesses in the cannabis industry and explores the unique challenges they face. The show teaches entrepreneurs how to navigate the challenges of legislation and culture and find success for their brand. It helps businesses learn about the experiences of their peers and form networks and relationships within the industry. 
Marijuana Today 
Produced by Heather Sullivan, Marijuana Today is an hour-long weekly podcast about the business and politics of the cannabis industry, featuring some of the best and brightest minds in the world of cannabis business and activism. Heather is an industry veteran who played a key role in the successful legalization campaign in Maine. Heather has a passion for drug policy advocacy and building responsible, transparent, and beneficial industries that contribute positively to local communities. 
Wine, Weed and Weave 
A podcast about women of color navigating through the current cannabis industry, Wine, Weed and Weave features black and brown women who are advocates, educators, and business owners creating opportunities for equality and inclusivity within the cannabis industry. While responsibility and legality are prioritized, most discussions are had while enjoying a glass of wine, a bit of weed, or both. 
Cannabis Tech Talks 
Cannabis Tech Talks features high-spirited and informative 10-20 minute discussions with cannabis industry leaders about the business, science, and tech topics moving the industry forward. The podcast is produced by the team behind the quarterly trade publication, Cannabis & Tech Today.  
It's only fitting that an emerging medium like podcasts and an emerging industry like cannabis go hand-in-hand. These cannabis podcasts are great resources for staying up to date on all aspects of the industry and should be incorporated into your cannabis PR planning. They can be an asset in ramping up your strategic communications program, getting to know key players in the sector, and building up the thought leadership and visibility of your company's spokespeople.