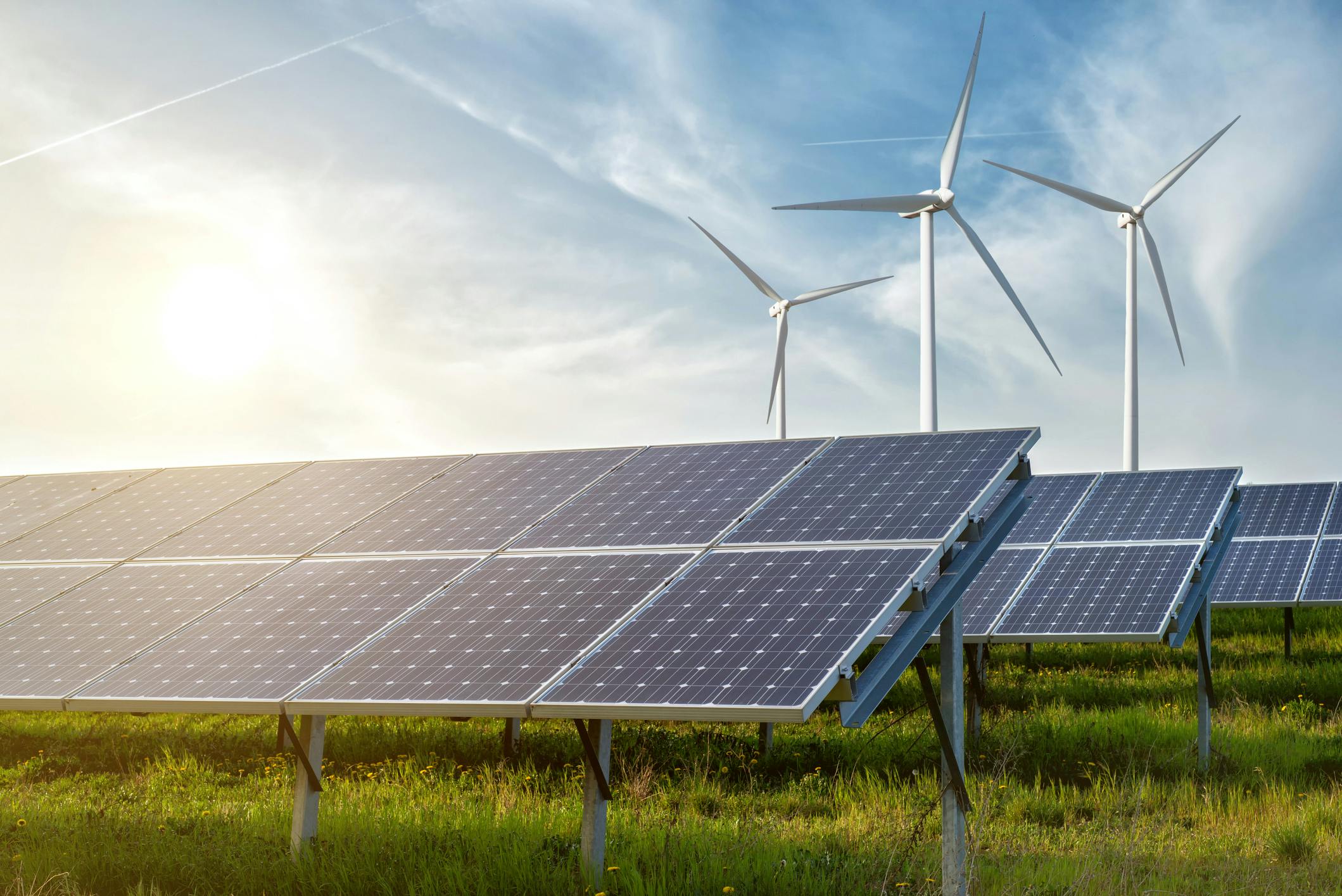 #public relations
10 Climate & Energy Reporters to Follow
By Taryn Schofield
As the effects of climate change continue to become more evident and increasingly impact our daily lives, it is no surprise that this trend is an increasing consideration for businesses across all sectors. This is why it's crucial to incorporate sustainability and energy messaging narratives into your larger PR plan. A good place to start is knowing the reporters who are on the beat and reporting daily on related developments. Not only is this beneficial for keeping tabs on how climate issues are shifting, but it also provides a foundation for building relationships with media members who could be leveraged in your own sustainability and energy related strategic communications plan. 
Here are just some of the climate and energy reporters you should be keeping tabs on: 
Chris Mooney, The Washington Post
Chris Mooney covers climate change, energy and the environment for The Washington Post. His reporting covers national and global issues related to climate change, including major natural disasters, international climate policy and energy transitions. He previously worked at Mother Jones, where he covered science and the environment and hosted a weekly podcast. Prior to that, Chris spent a decade as a freelancer, podcaster and public speaker, with his work appearing in Wired, Harper's, Slate, the Los Angeles Times and the Boston Globe, to name a few. Chris is also an accomplished author and lecturer at Yale University, publishing four books covering science, climate change and politics. 
You can follow Chris on Twitter and LinkedIn. 
Coral Davenport, The New York Times
As a member of The New York Times's Washington bureau, Coral Davenport covers energy and environmental policy, with an emphasis on climate change. She has been a reporter on this beat since 2006, previously working for Congressional Quarterly, POLITICO and National Journal before joining The New York Times in 2013. Coral was a member of a team that was a finalist for the Pulitzer Prize for distinguished public service journalism in 2020, as well as the team that received Columbia University's John B. Oakes award for distinguished environmental journalism in 2018. Her coverage has ranged from following scientific researchers atop the Greenland ice sheet to documenting the threats of rising sea levels on vulnerable coastal communities across the United States. Prior to covering climate and energy, she was a freelance reporter and food and travel writer in Greece. 
You can follow Coral on Twitter and LinkedIn. 
Jennifer Dlouhy, Bloomberg
Jennifer Dlouhy is a energy and environmental policy reporter for Bloomberg in Washington DC. She covers energy policy and environmental regulations, with a focus on advocacy efforts and fights to push key legislation forward, especially as they relate to offshore wind, oil and solar energy. Prior to joining Bloomberg in 2015, Jennifer was a Washington DC correspondent for The Houston Chronicle covering energy and environmental policy, with a special focus on oil and gas. She also published bylines in other Hearst outlets, including The Albany Times Union where she reported on Congress and regional issues. 
You can follow Jennifer on Twitter and LinkedIn. 
Lauren Sommer, NPR
As a correspondent for NPR's Climate Desk, Lauren Summer covers scientists on the frontlines of documenting the warming climate and how that science is (or isn't) being used by communities to prepare for increasing disasters. Since joining NPR, she's looked at how a lack of building codes is putting people at risk of wildfires, how cities are failing to plan for stronger storms and how communities are allowing development in flood-prone areas Previously, Lauren spent more than a decade covering climate and environment for KQED Public Radio in San Francisco, where she focused on California droughts and wildfires. She was also host of KQED's macrophotography nature series Deep Look, which searched for universal truths in tiny organisms like black-widow spiders and parasites. She has received a national Edward R. Murrow, as well as awards from the Society of Professional Journalists and the Society of Environmental Journalists.
Follow Lauren on Twitter and LinkedIn. 
Ben Geman, Axios
Ben Geman is an energy reporter for Axios, where he publishes the daily Axios Generate newsletter and covers the world of energy business and politics. He has reported on corporate climate responsibility, federal climate policy, global emissions and oil and fuel economies.  Previously, he was a reporter for The National Journal, The Hill, E&E and The Boston Phoenix. 
Follow Ben on Twitter. 
Jennifer Hiller, The Wall Street Journal
As a member of The Wall Street Journal's bureau in Houston, Jennifer Hiller is a reporter covering renewable energy, the emerging electric-vehicle charging industry and energy transition. Her stories often explore the challenges of project development in the electric power industry. She follows the use of government and private dollars for EV charging and writes frequently on topics such rising consumer energy costs, nuclear power, fusion startups, wind, and electric reliability.Jennifer's past energy beats include covering several shale boom-and-bust cycles and the U.S. oil majors. She is a winner of the Sabew Best In Business award and has twice been a finalist for the Gerald Loeb Award. Jennifer was previously at Reuters and at newspapers in San Antonio and Honolulu, and is a graduate of the University of Texas at Austin.
Follow Jennifer on Twitter and LinkedIn. 
Leslie Hook, The Financial Times
Leslie Hook is the Natural Resources Editor for The Financial Times, leading the outlet's coverage of natural resources, with a special emphasis on mining and powerful trading houses that ship raw materials around the globe. Since joining the outlet in 2014, her prior roles at The Financial Times have included environment and clean energy correspondent, San Francisco correspondent and Beijing correspondent. She has also covered Asia for The Wall Street Journal and The Far Eastern Economic Review. 
Follow Leslie on Twitter and LinkedIn. 
Sammy Roth, Los Angeles Times
Sammy Roth covers energy for the Los Angeles Times and writes the outlet's weekly Boiling Point newsletter. Much of his coverage touches on rising temperatures in California and beyond, offshore wind, climate policy in California, and federal measures relating to renewables and clean energy transition. He previously reported for the Desert Sun and USA Today, where he focused on renewable energy, climate change, electric utilities and public lands. He also spent time as editor in chief of Columbia Daily Spectator.
Follow Sammy on Twitter and LinkedIn.  
Ben Lefebvre, POLITICO
At POLITICO, Ben Lefebvre focuses on developments in the world of energy policy. He has covered issues relating to the energy industry and policy movement for over a decade. Prior to starting at POLITICO, he worked in Tokyo for three years covering the East Asia nuclear, coal industries for trade publication ICIS. He also wrote about Japanese business and culture for Quartz during that time.Before that Ben worked in Houston covering the energy boom for Dow Jones and the Wall Street Journal. He got his start in journalism at The Metro Times covering Detroit city hall shenanigans.
Follow Ben on Twitter and LinkedIn. 
Catherine Boudreau, Insider
Catherine Boudreau is senior sustainability reporter at Insider, covering all things green energy, sustainable farming, manufacturing and business practices, green community initiatives and climate changes and disasters. She previously spent six years at POLITICO, first covering food and agriculture policy and then helping launch the company's first sustainability beat focused on corporate accountability on environmental and social issues. Catherine started her journalism career at Bloomberg BNA. Her reporting has also been featured in Bloomberg Businessweek and on WAMU's 1A and WBUR's On Point.
Follow Catherine on Twitter and LinkedIn. 
Climate change and subsequent policy and energy transitions that result from it affect all facets of our society, including how our corporations operate and present themselves to their key audiences and stakeholders. As you're working more climate initiatives into your business plan and PR strategy, be sure to follow these reporters and their colleagues, as they offer invaluable insights, updates and networking opportunities that can be key in helping you navigate shifts and initiatives related to climate, clean energy and fuel.