In our 30 years, Marino has witnessed hundreds of our clients' history-making moments. Below are some of our favorite highlights: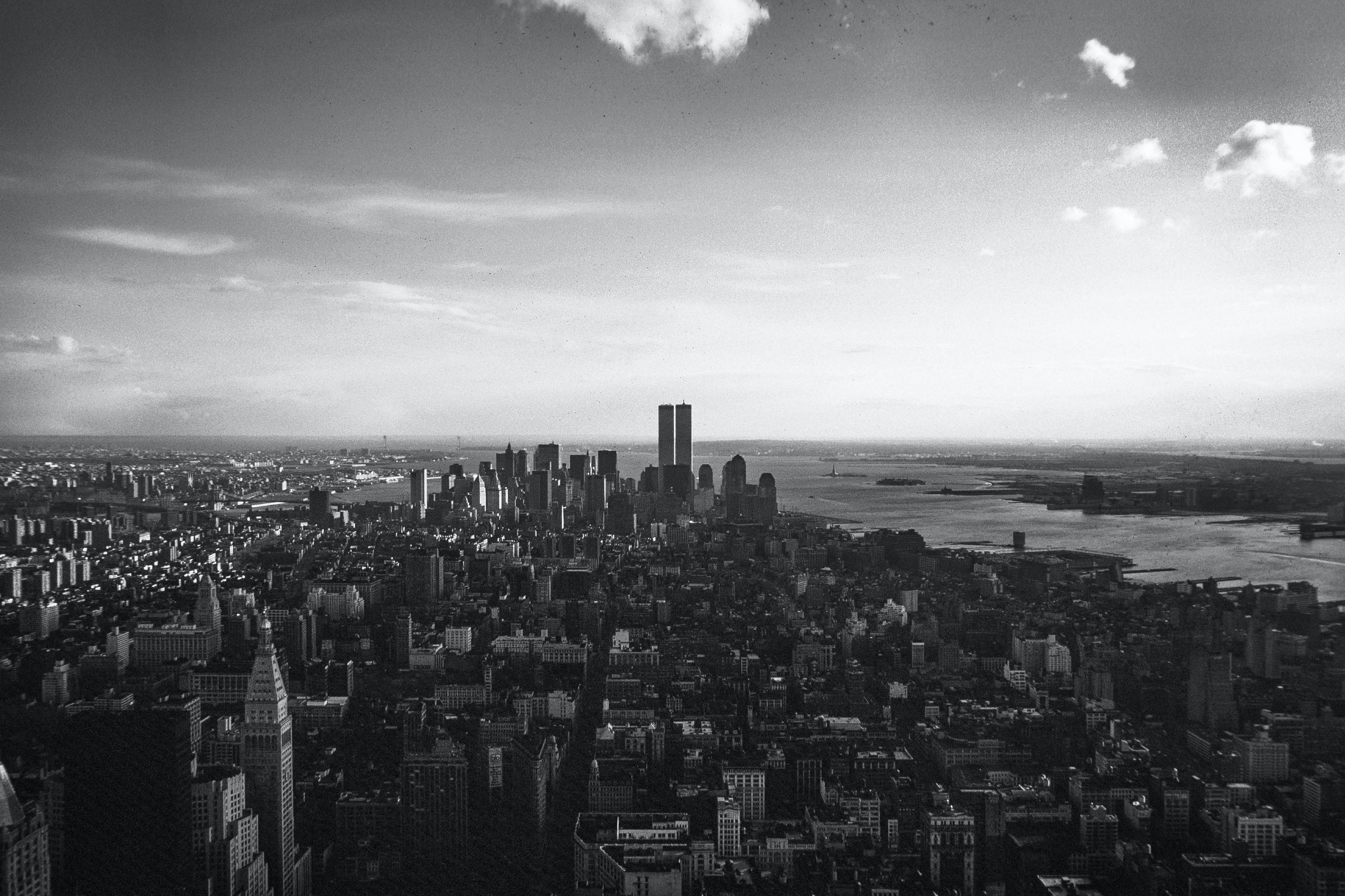 Founder Frank Marino forms The Marino Organization, Inc.(TMO); Lee Silberstein joins the agency from predecessor firm Capalino, Locicero, Marino and Tan; both worked in the Mayor Koch administration at the previously-named NYC Public Development Corporation, now known as the Economic Development Corporation.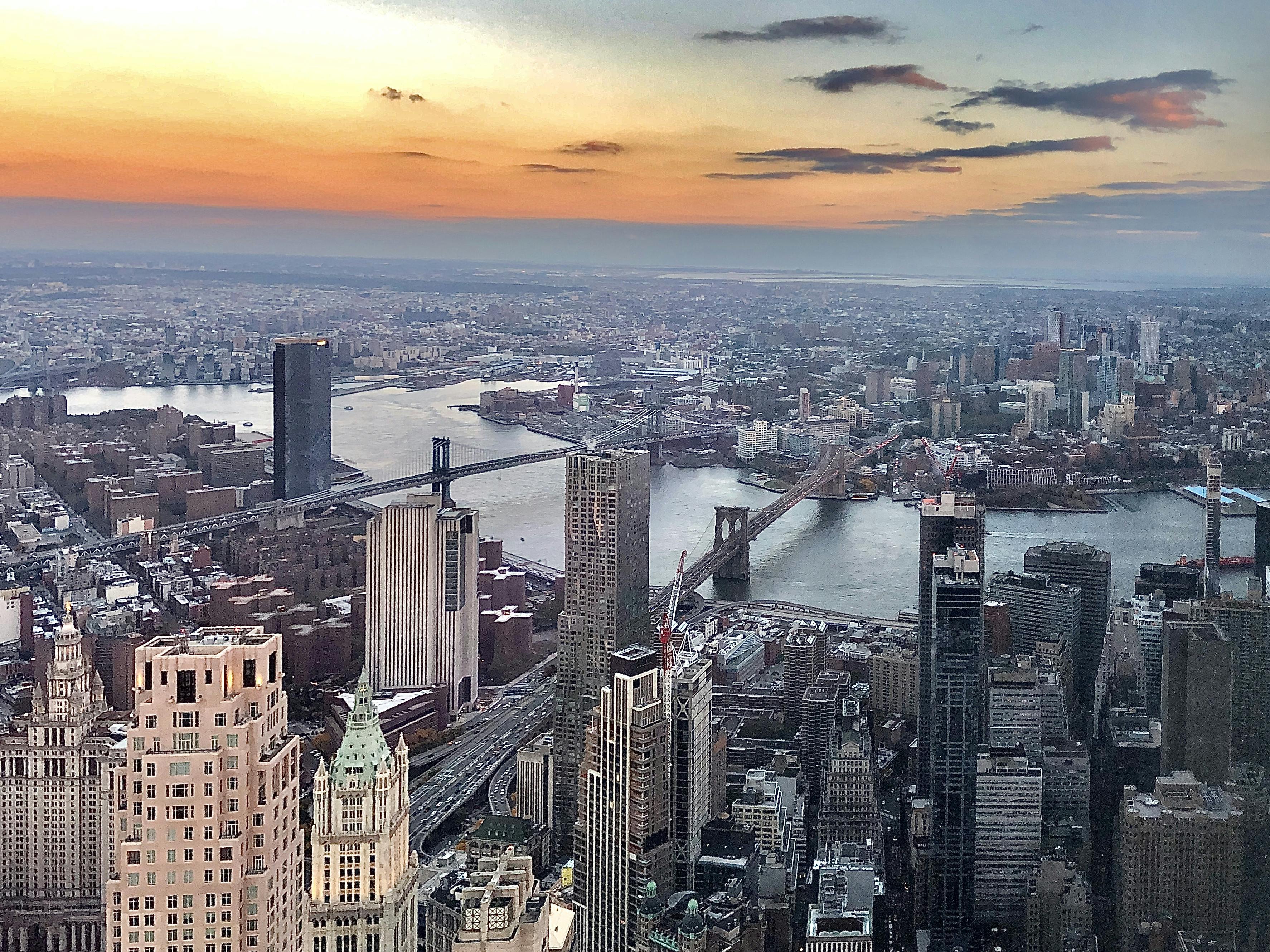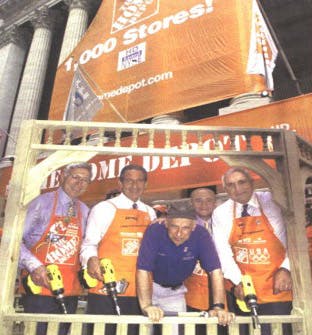 Home Depot launches 75 new Home Depot stores in the Greater NY area, with a special commemoration of the opening of its 1000th store by ringing the opening bell on the New York Stock Exchange.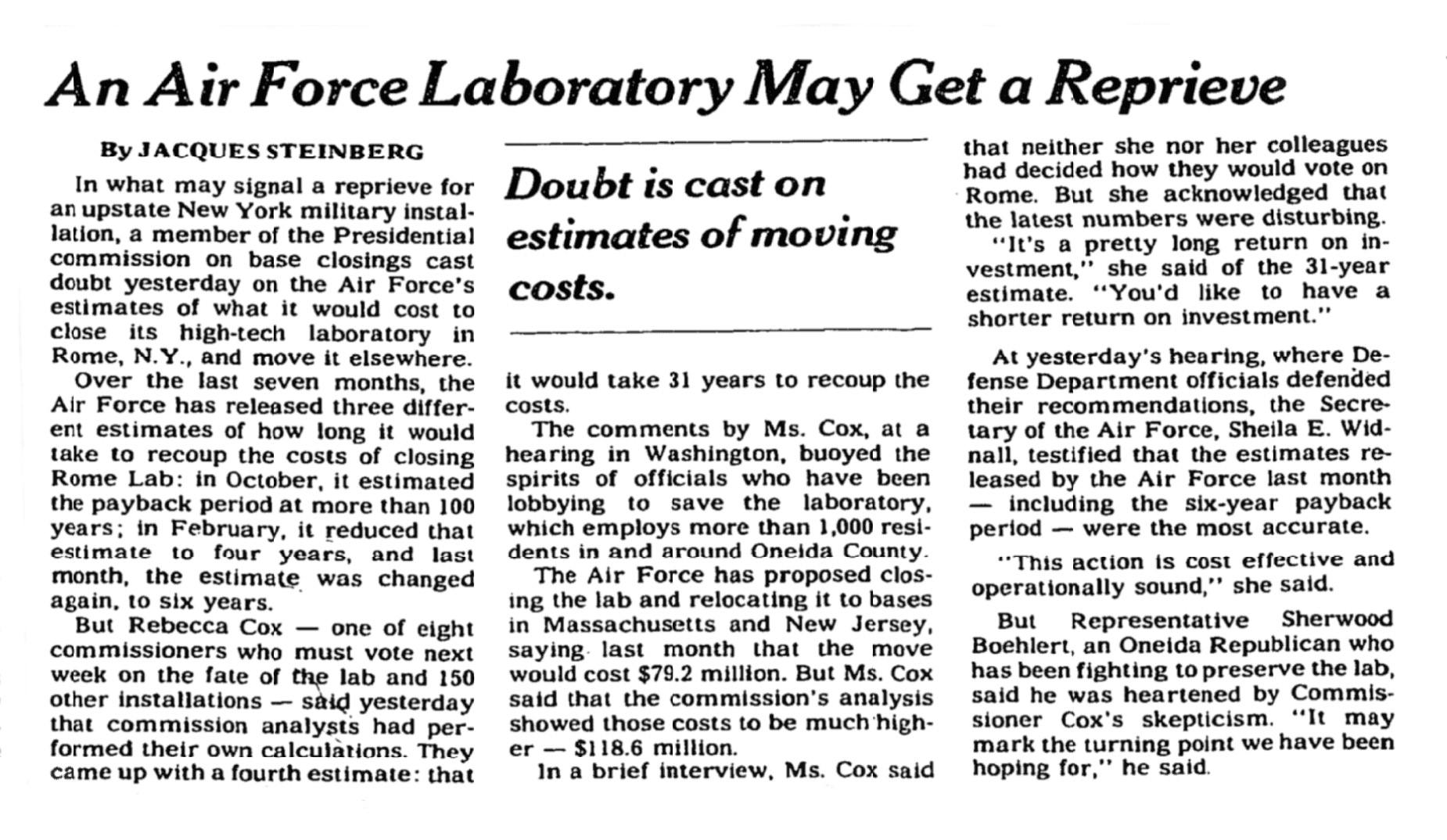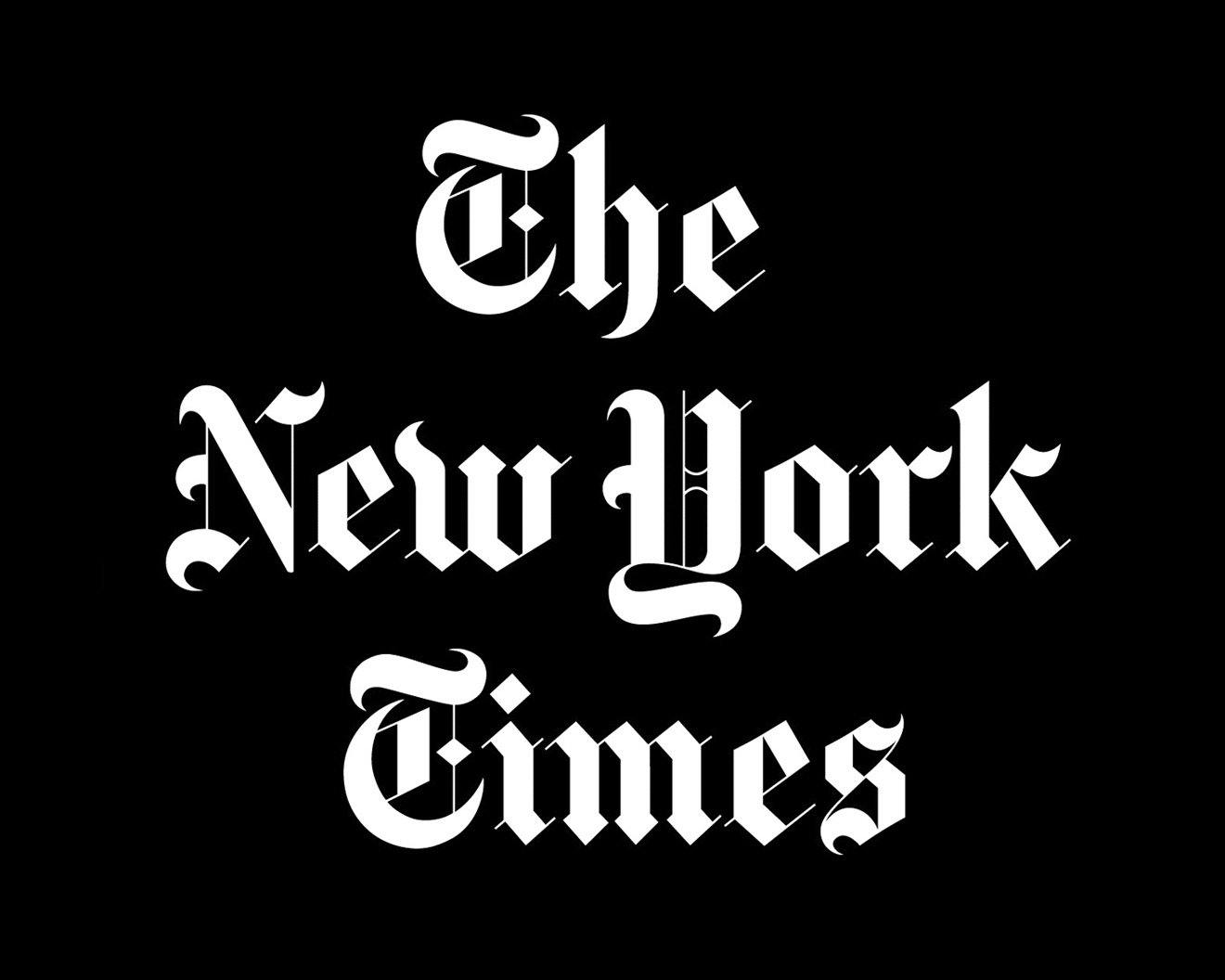 In a rare move, the Presidential Commission on Military Base Realignment and Closure reverses course and rules Rome Labs in Oneida County, NY to remain open.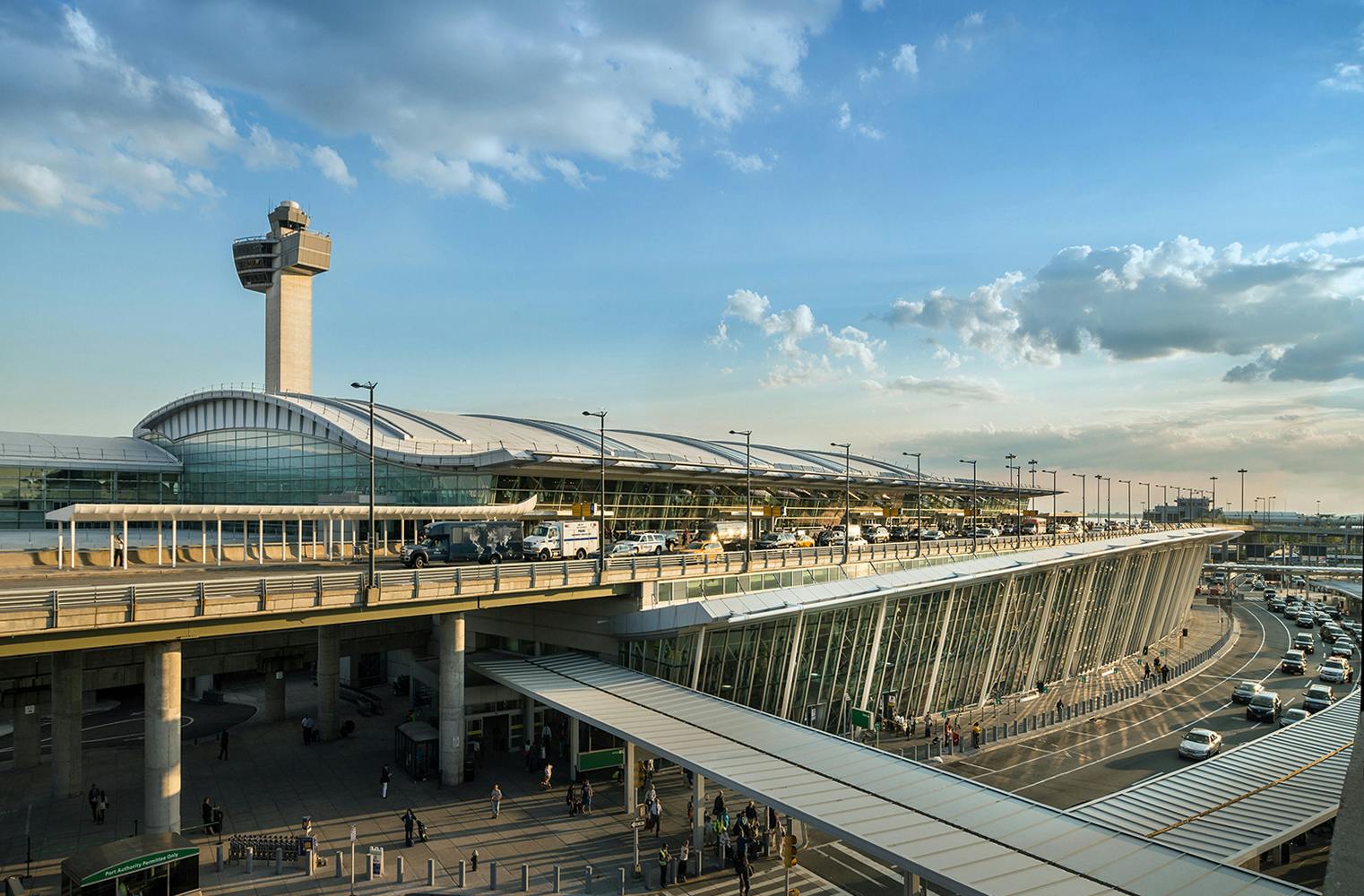 John F. Kennedy International Airport Terminal (JFKIAT), a partnership of major national developer LCOR, Schiphol Group, operator of Amsterdam Airport Schiphol, and Lehman Brothers is selected by the Port Authority of NY & NJ to oversee the redevelopment of the International Arrivals Building to become JFK International Airport Terminal 4.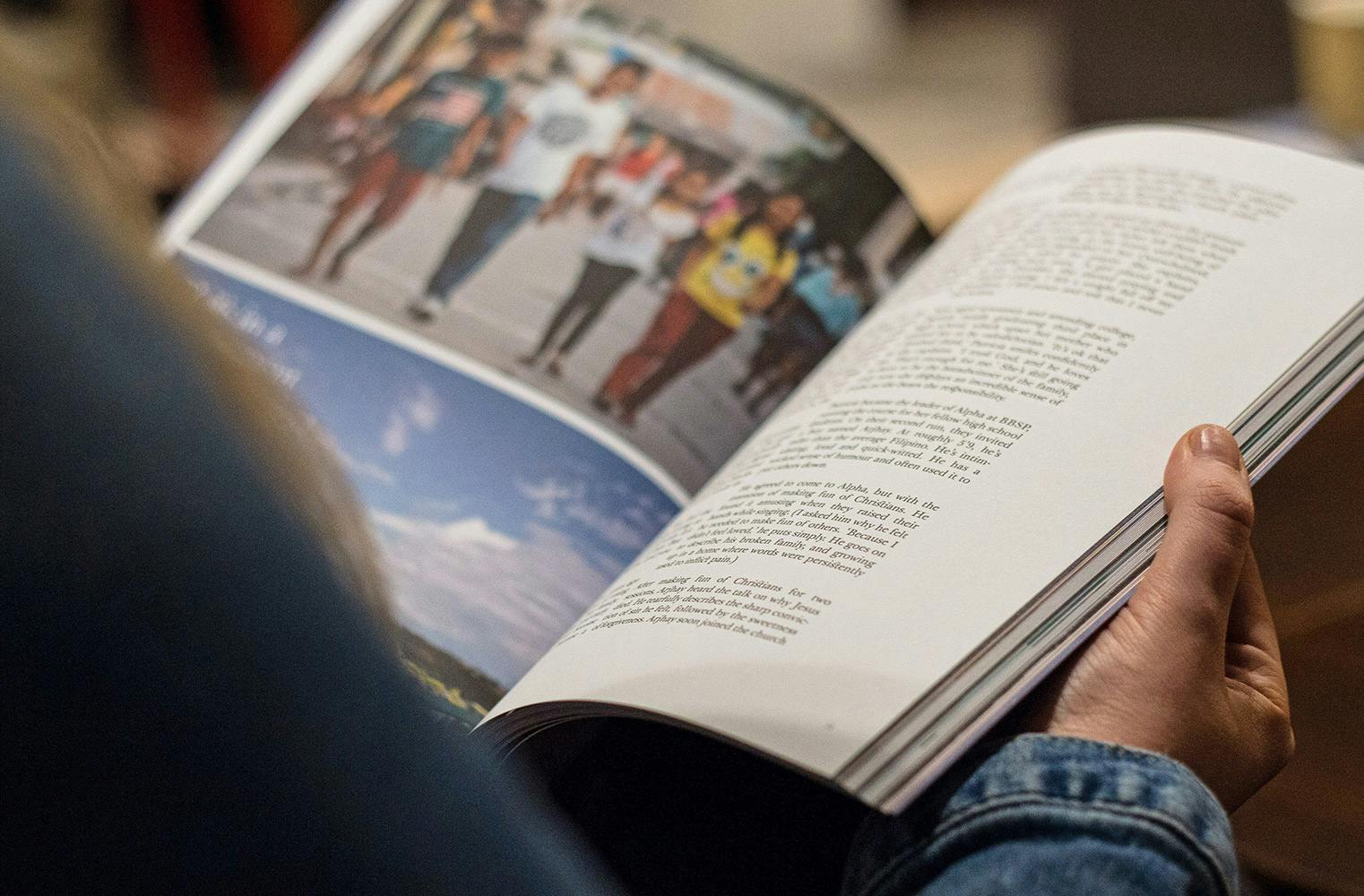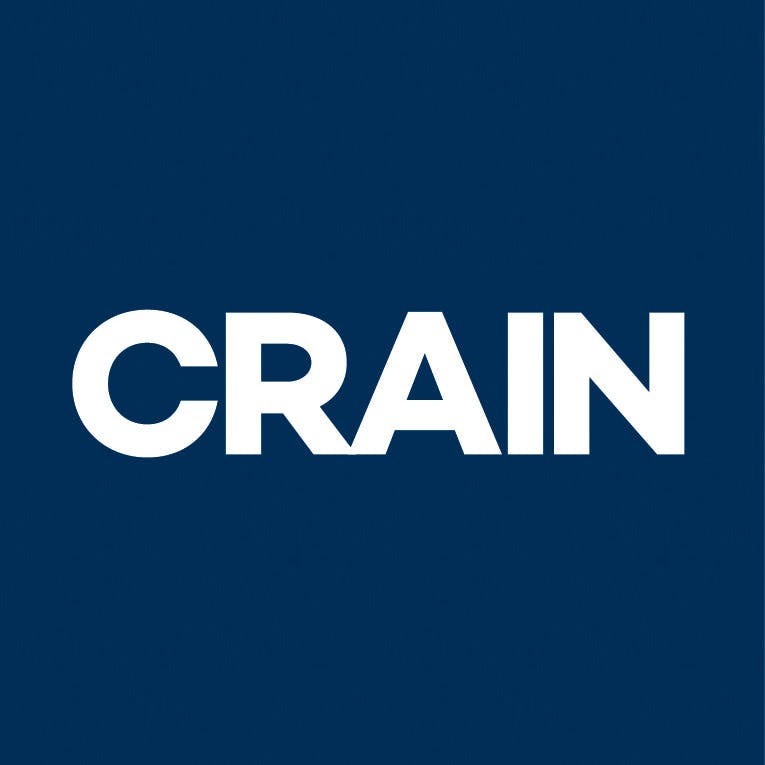 Crain Communications rebrands three prominent publications: Crain's New York Business, Advertising Age, and Business Insurance.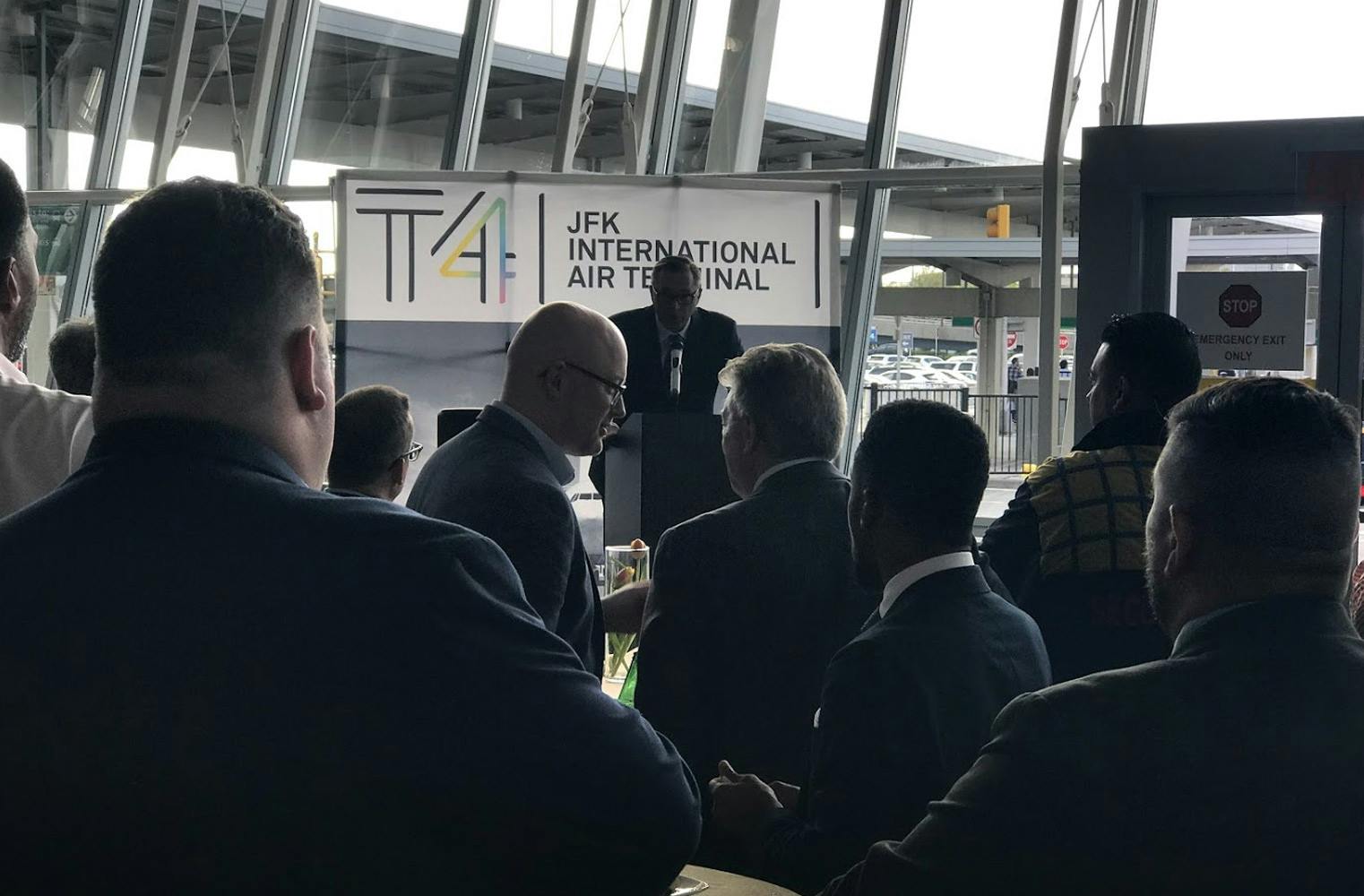 JFK International Airport Terminal 4 opens with fanfare in a week-long celebration including events attended by Governor George Pataki, numerous elected officials, partners, and stakeholders, as well as national and international press as the first privately-operated air terminal in the U.S.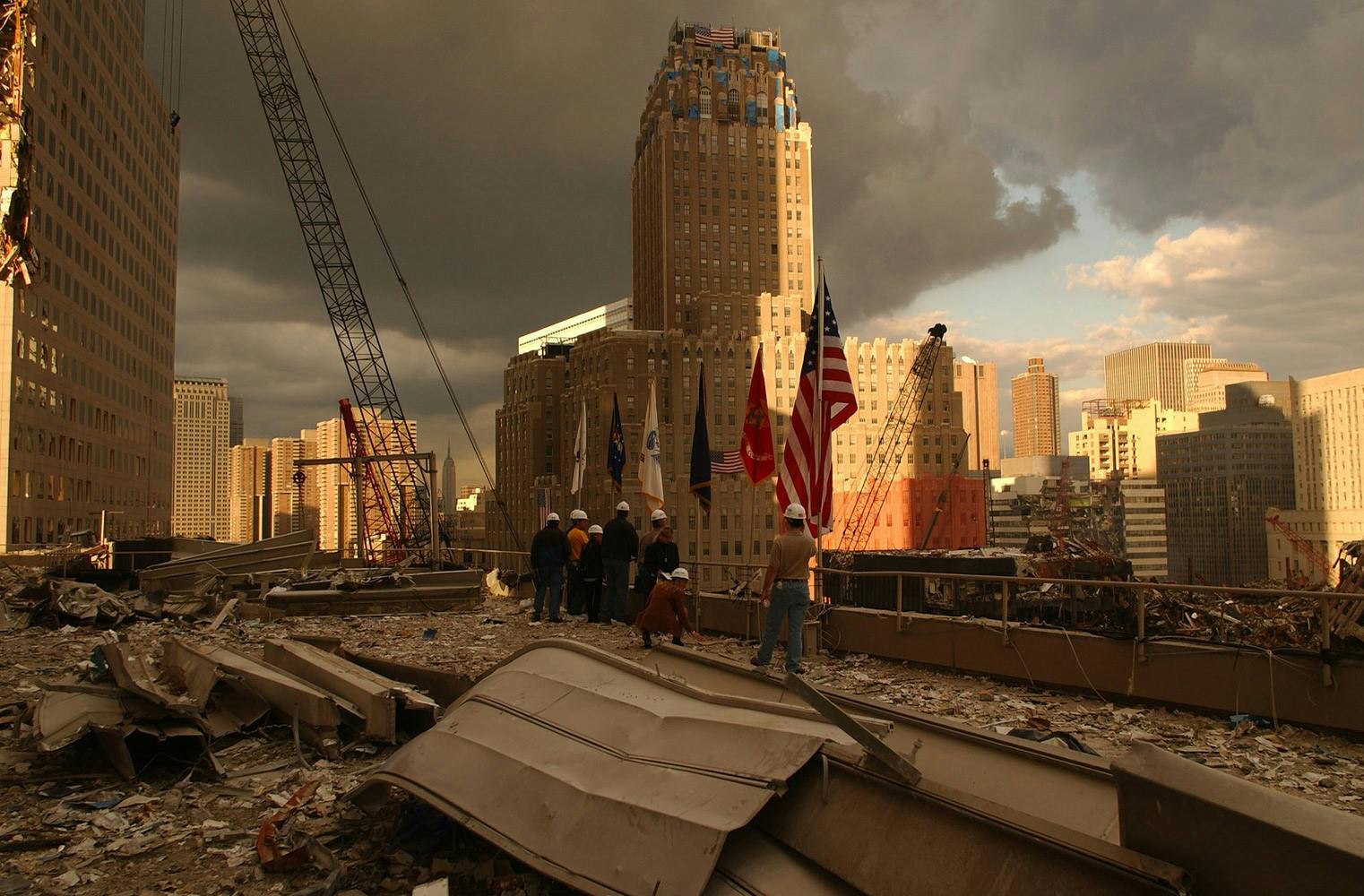 The 9/11 terrorist attack devastates New York City; a partnership of the construction industry powerhouses, the Building Trades Employers Association (BTEA) and Building and Construction Trades Council (BCTC), still a Marino client, rushes to action with recovery efforts at ground zero.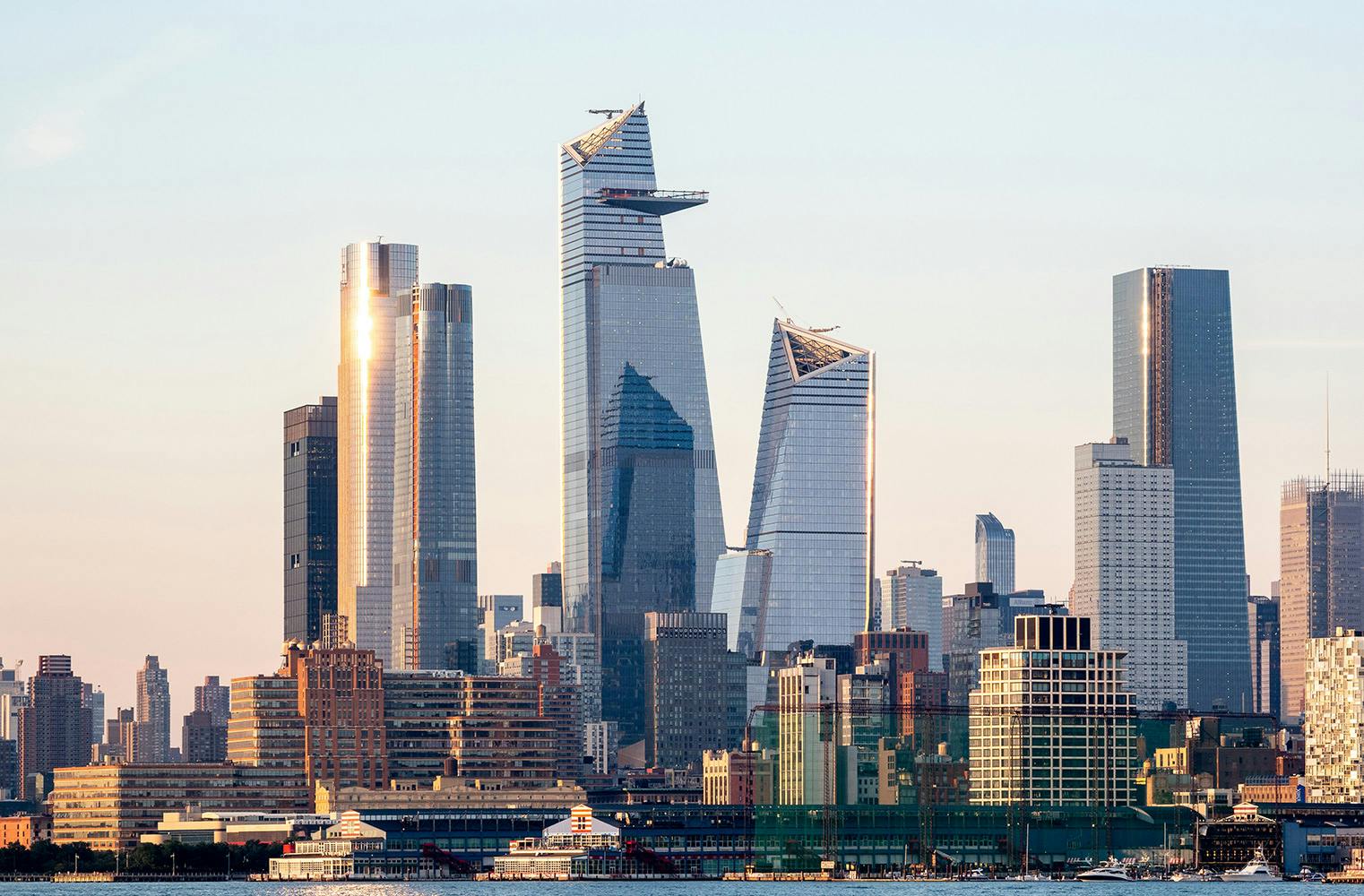 The West Chelsea rezoning is approved, paving the way for the entire Hudson Yards redevelopment, the largest urban redevelopment effort in America, which includes redevelopment of the westside rail yards, extension of NYC Transit's 7 Line, and expansion of Jacob Javits Convention Center.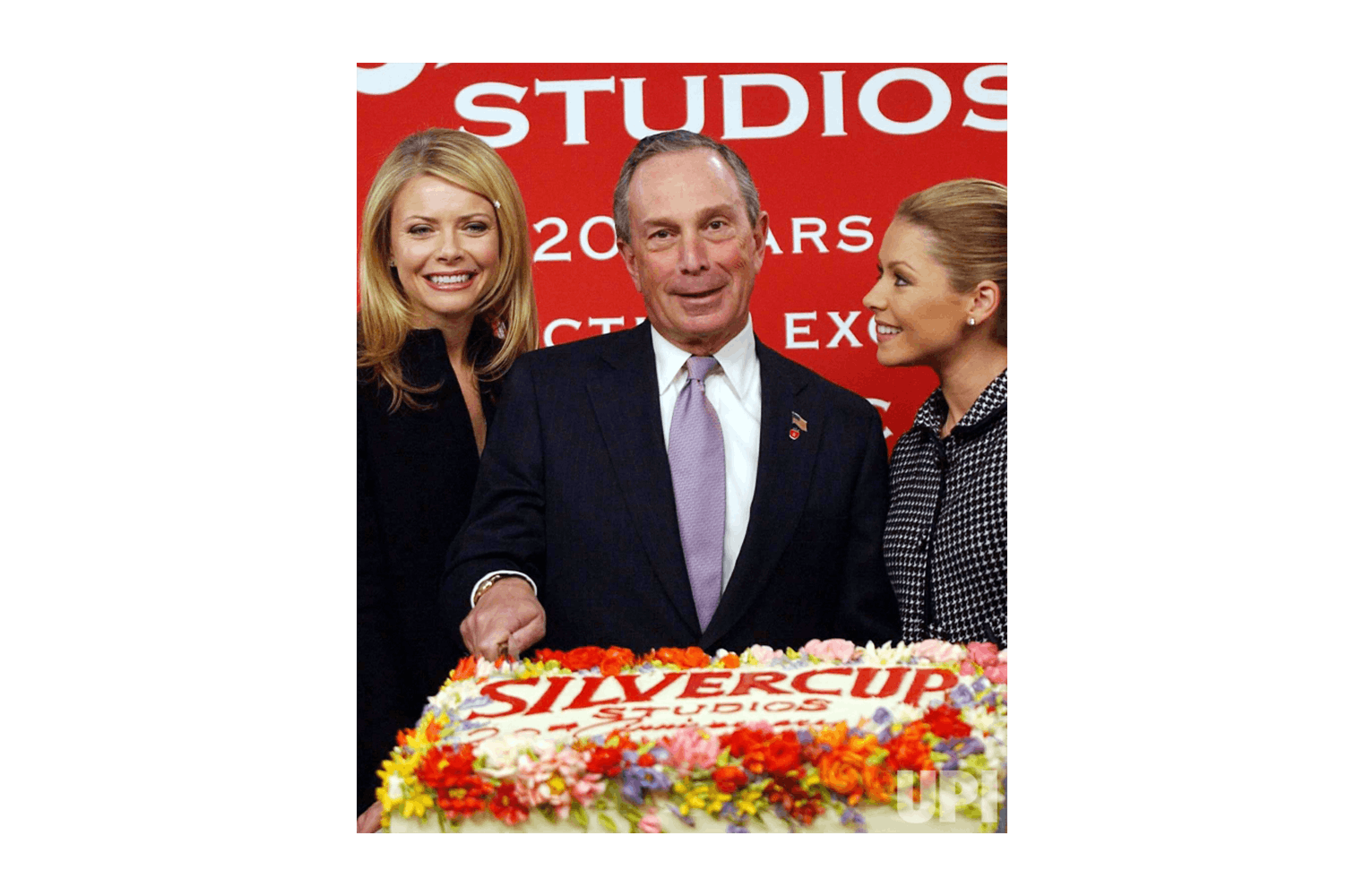 Silvercup Studios marks its 20th anniversary, joining Mayor Michael Bloomberg and Kelly Ripa on the set of the sit-com Hope & Faith.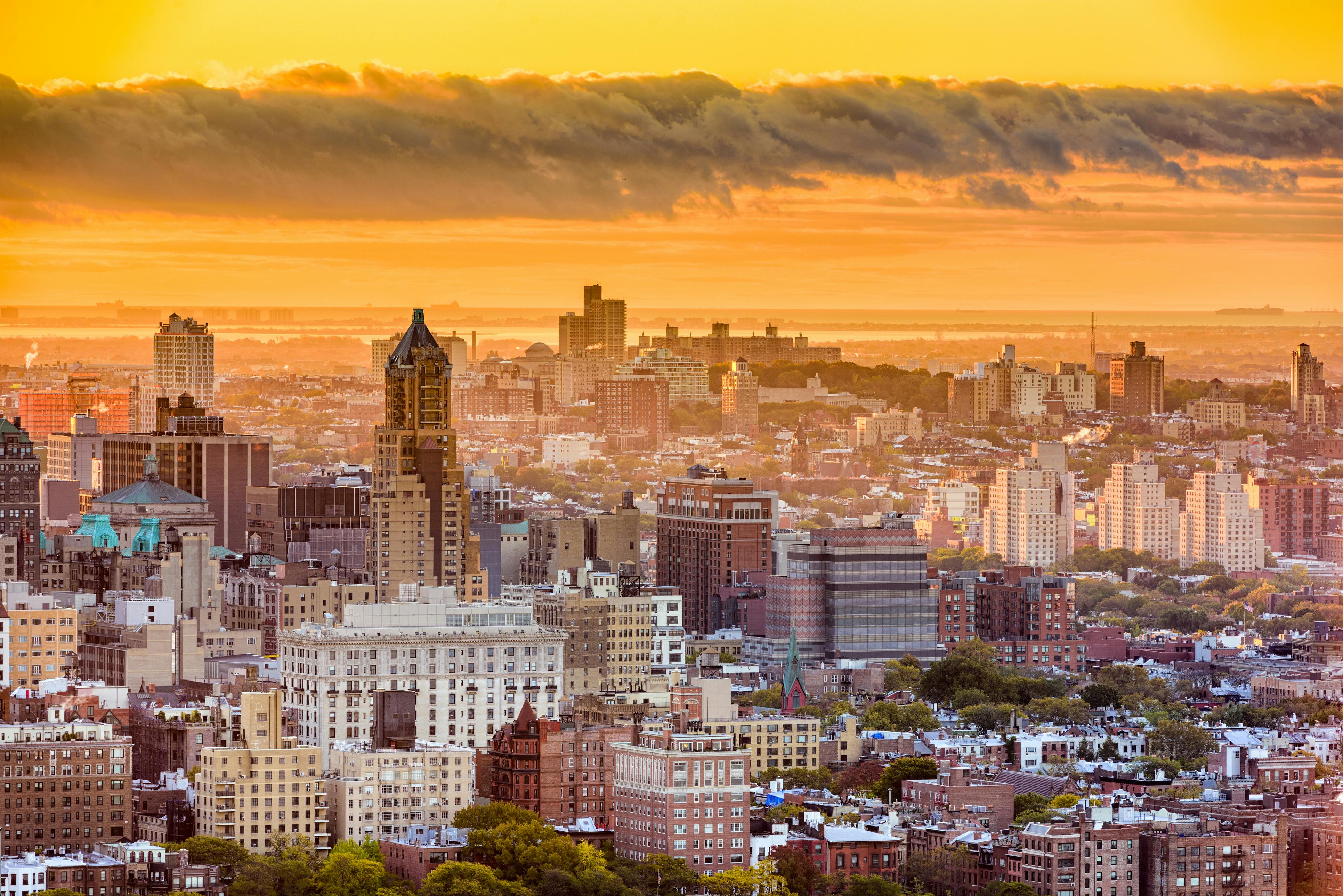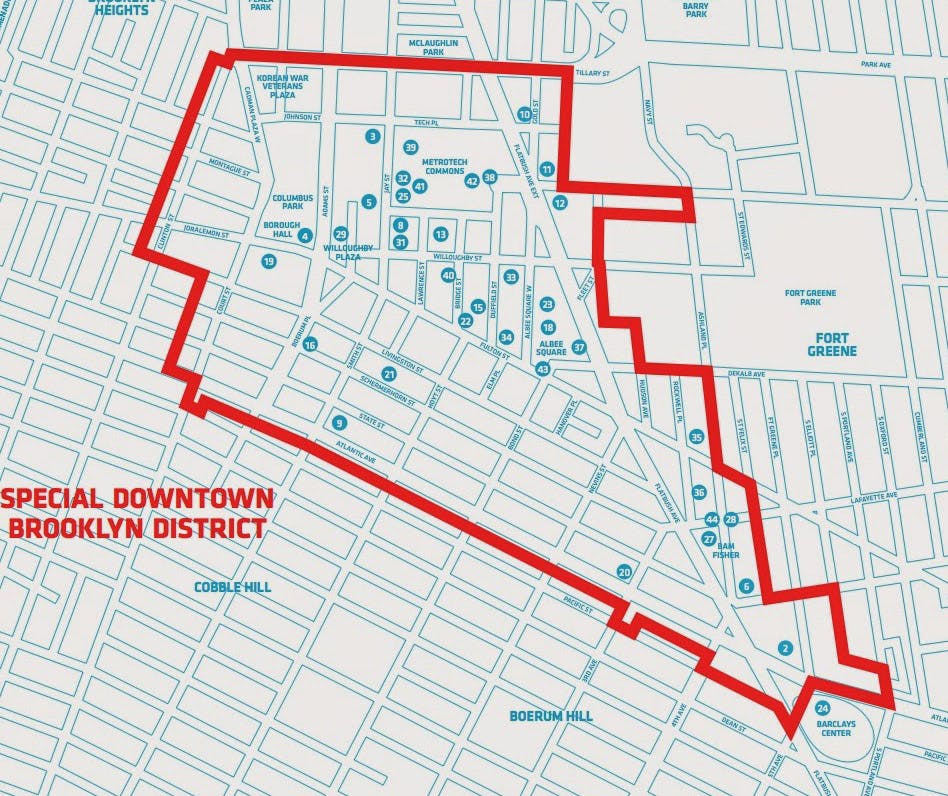 Downtown Brooklyn, already NYC's third-largest commercial district, completes the second-largest rezoning in the city's history, allowing for millions of square feet of new commercial, residential, and retail space; becomes America's fastest-growing residential community.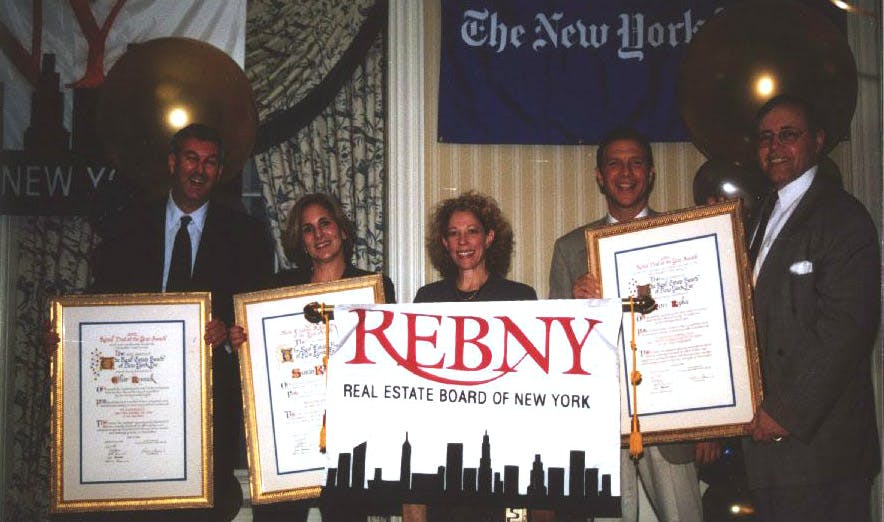 REBNY, the city's oldest and most influential real estate trade association, with, at the time, more than 12,000 members, further establishes its position as a vital resource for media with its comprehensive retail report, the first of its kind, tracking retail rents on Manhattan's major shopping corridors.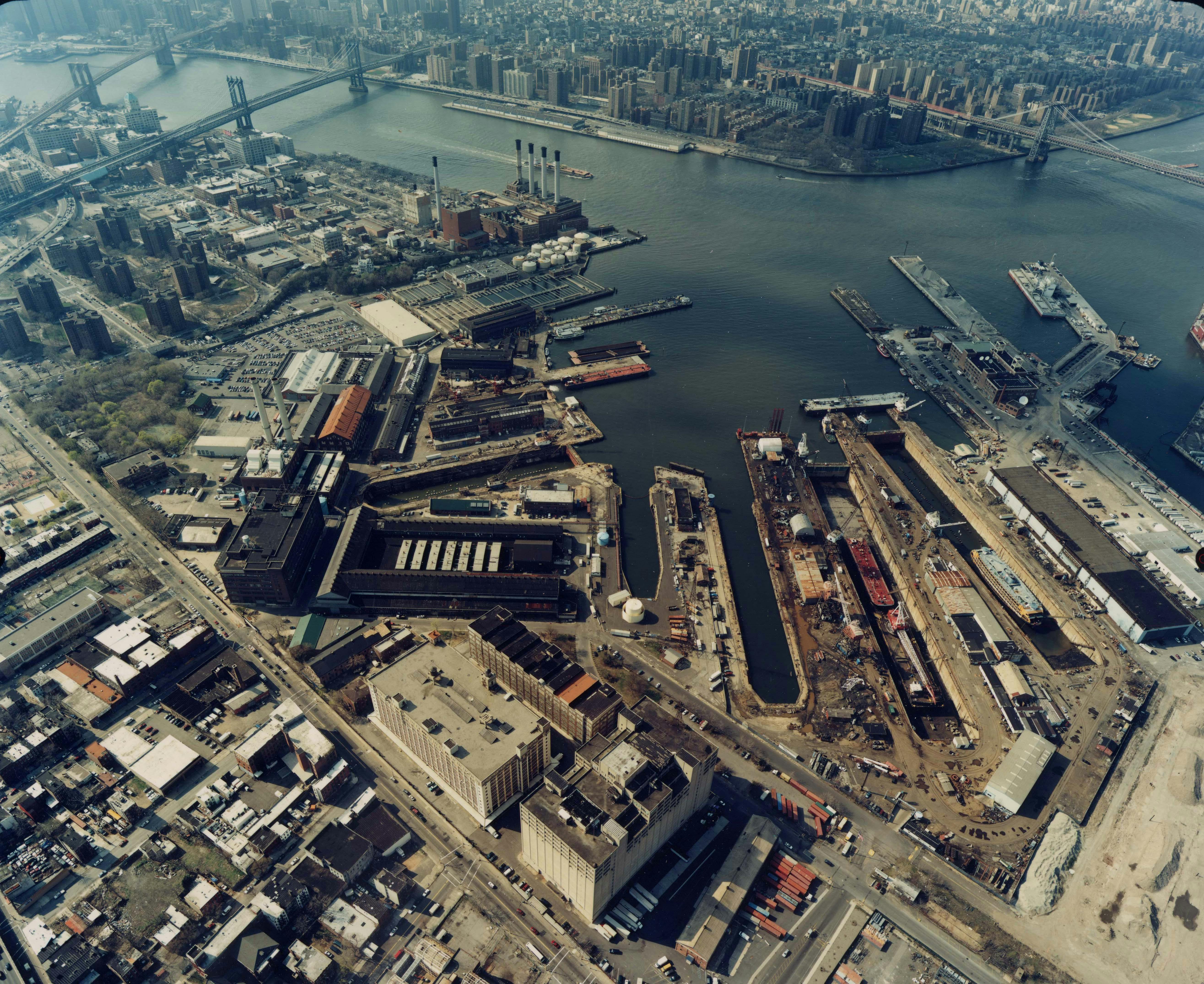 The Brooklyn Navy Yard, America's oldest naval shipbuilding yard turned manufacturing park, reaches job levels not seen since its decommissioning in 1966.
The first two-level Walmart in America opens in downtown White Plains, NY.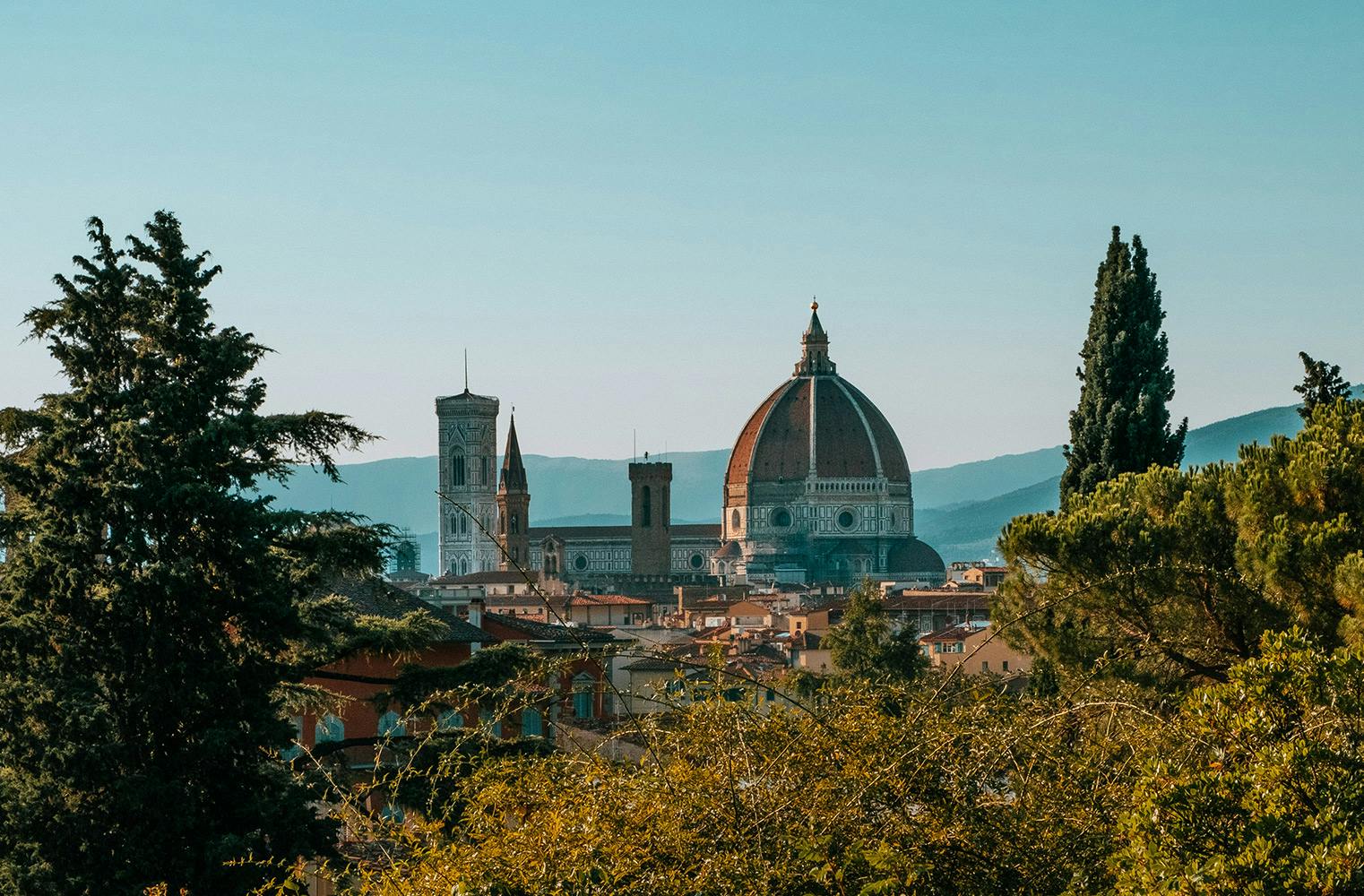 Delegation of NYC business leaders travel to Tuscany to celebrate a sister-city partnership, highlighted by a parade and festival (with an appearance by legendary Italian actor Giancarlo Giannini) and a front page story in the former Metro section of The New York Times.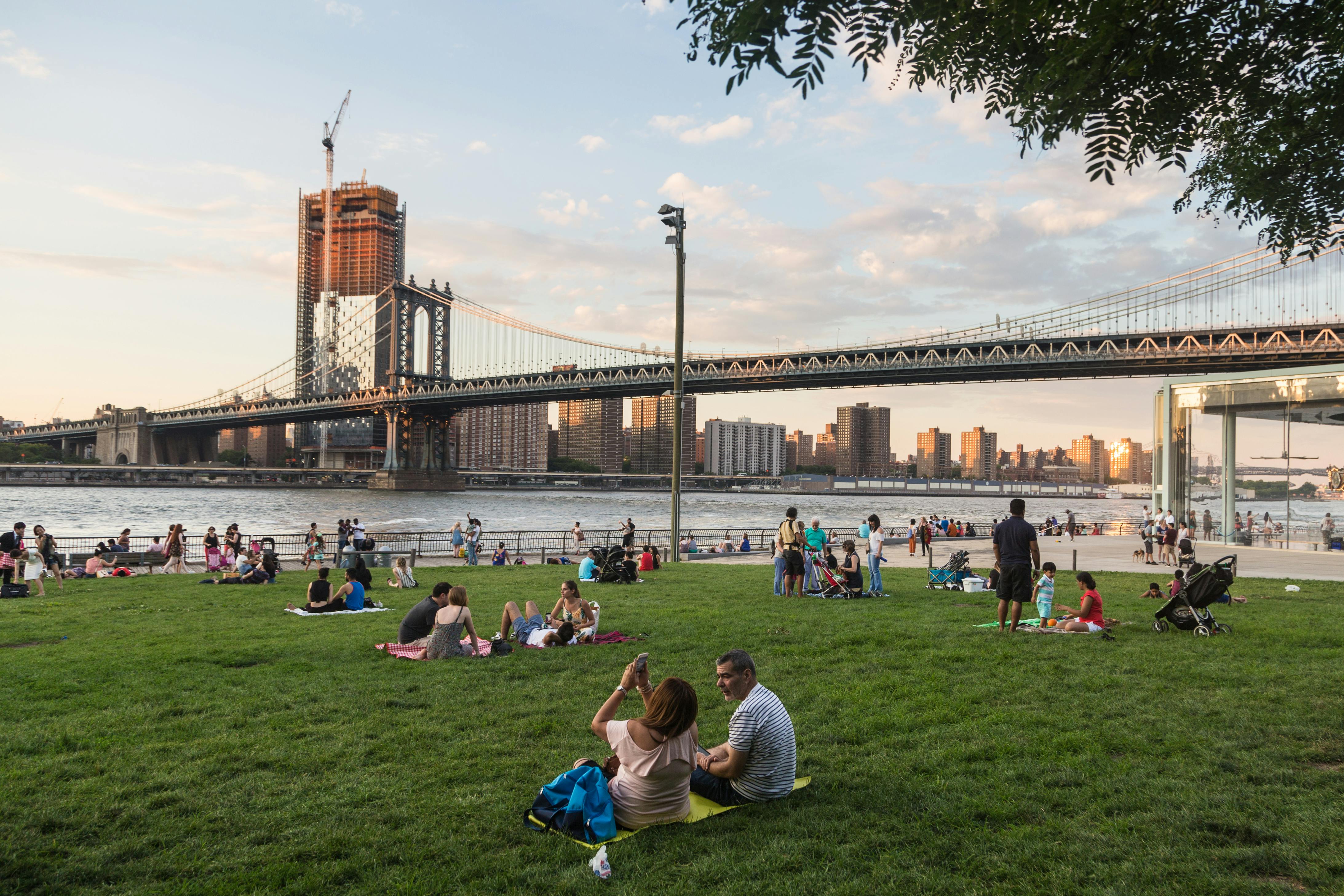 Brooklyn Bridge Park, the now 85-acre park on the Brooklyn side of the East River breaks ground.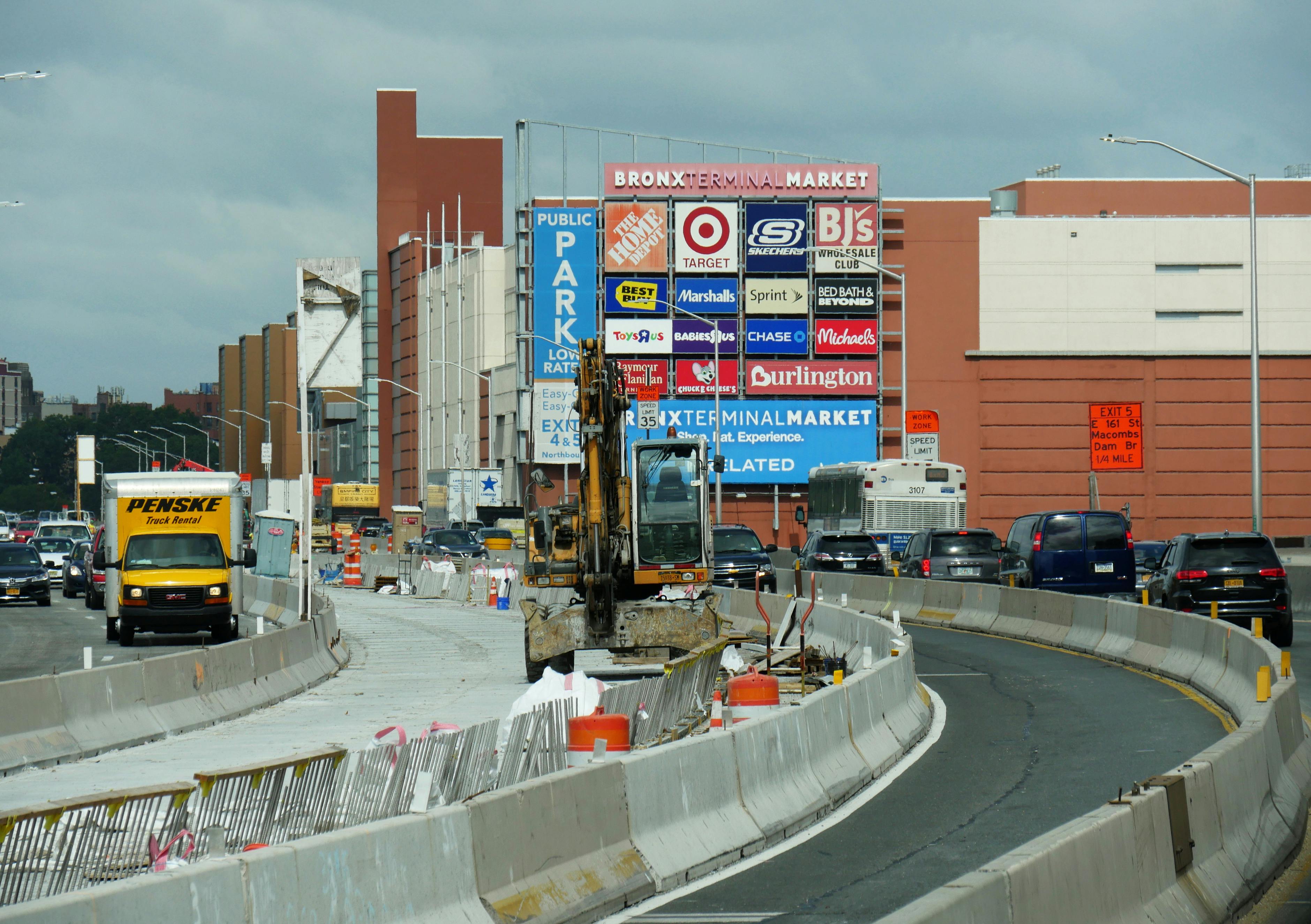 The Home Depot becomes the first and anchor tenant to move into the new Bronx Terminal Market, officially opening in September.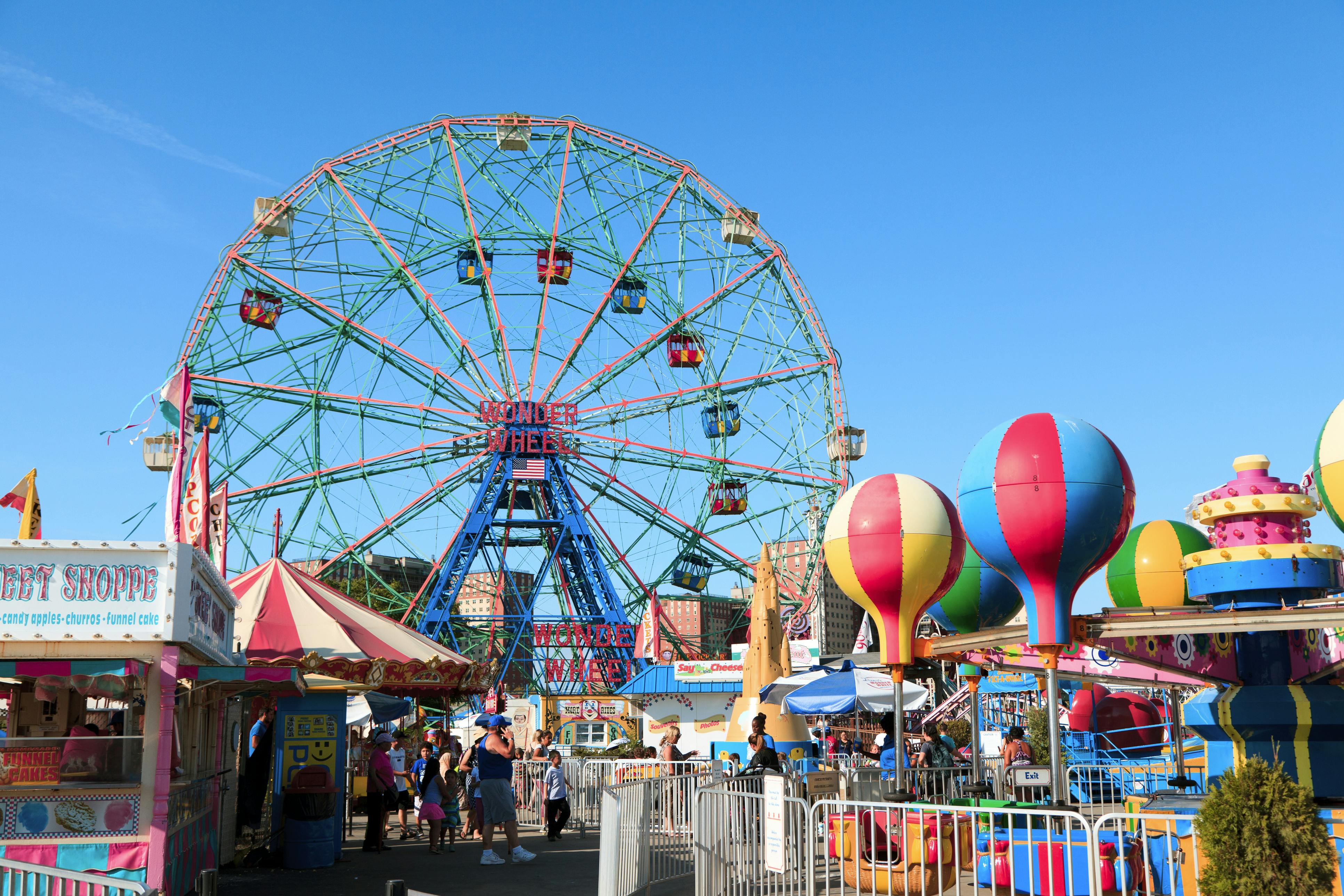 Luna Park opens in Coney Island, the world's most-famous playground at the site of Astroland, an amusement park that had been in operation from 1962 to 2008.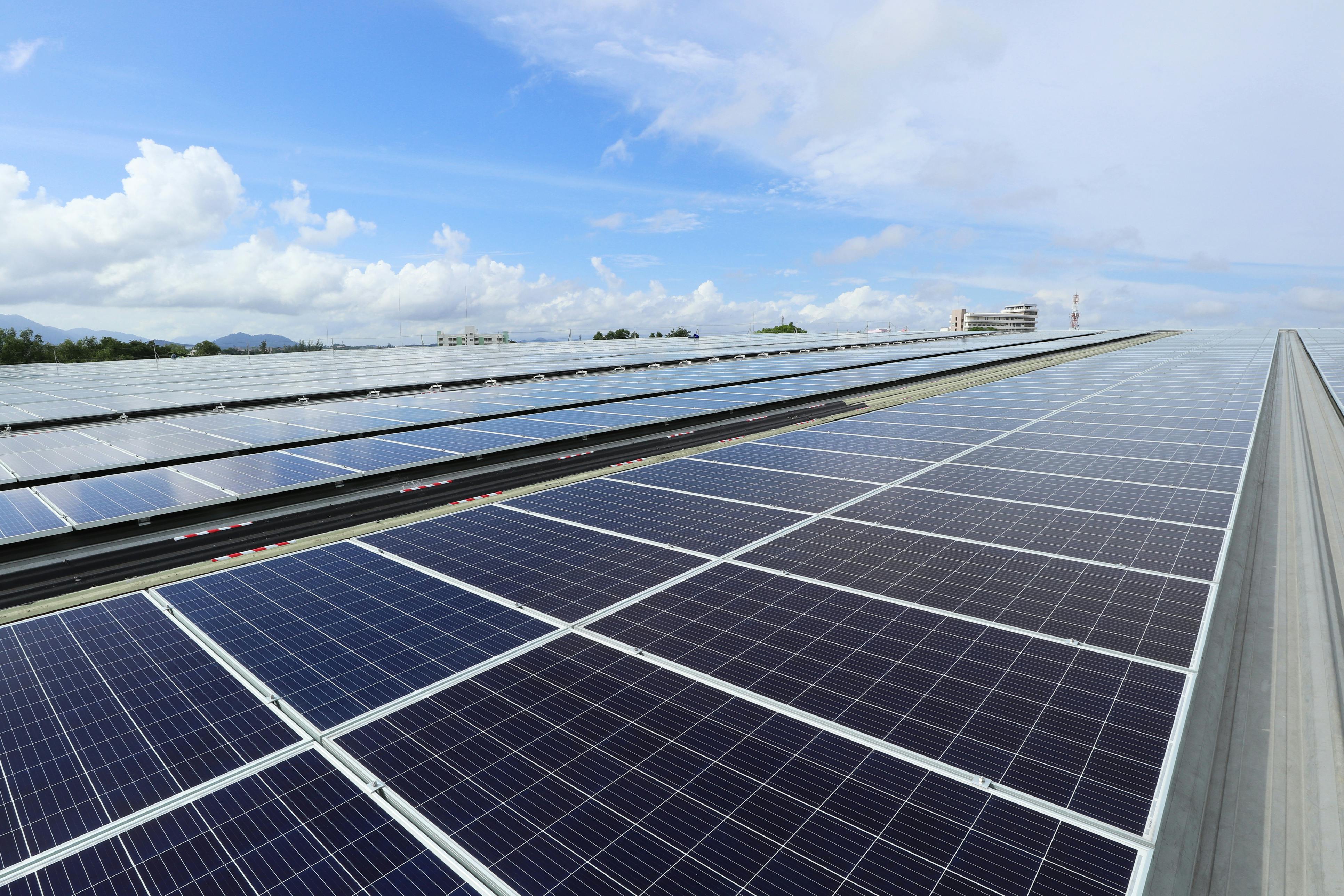 Con Edison Development hosts groundbreaking media event for a 20 MW solar installation in Pilesgrove Township, NJ, at the time the largest solar farm in the northeast, and one of the largest in the country.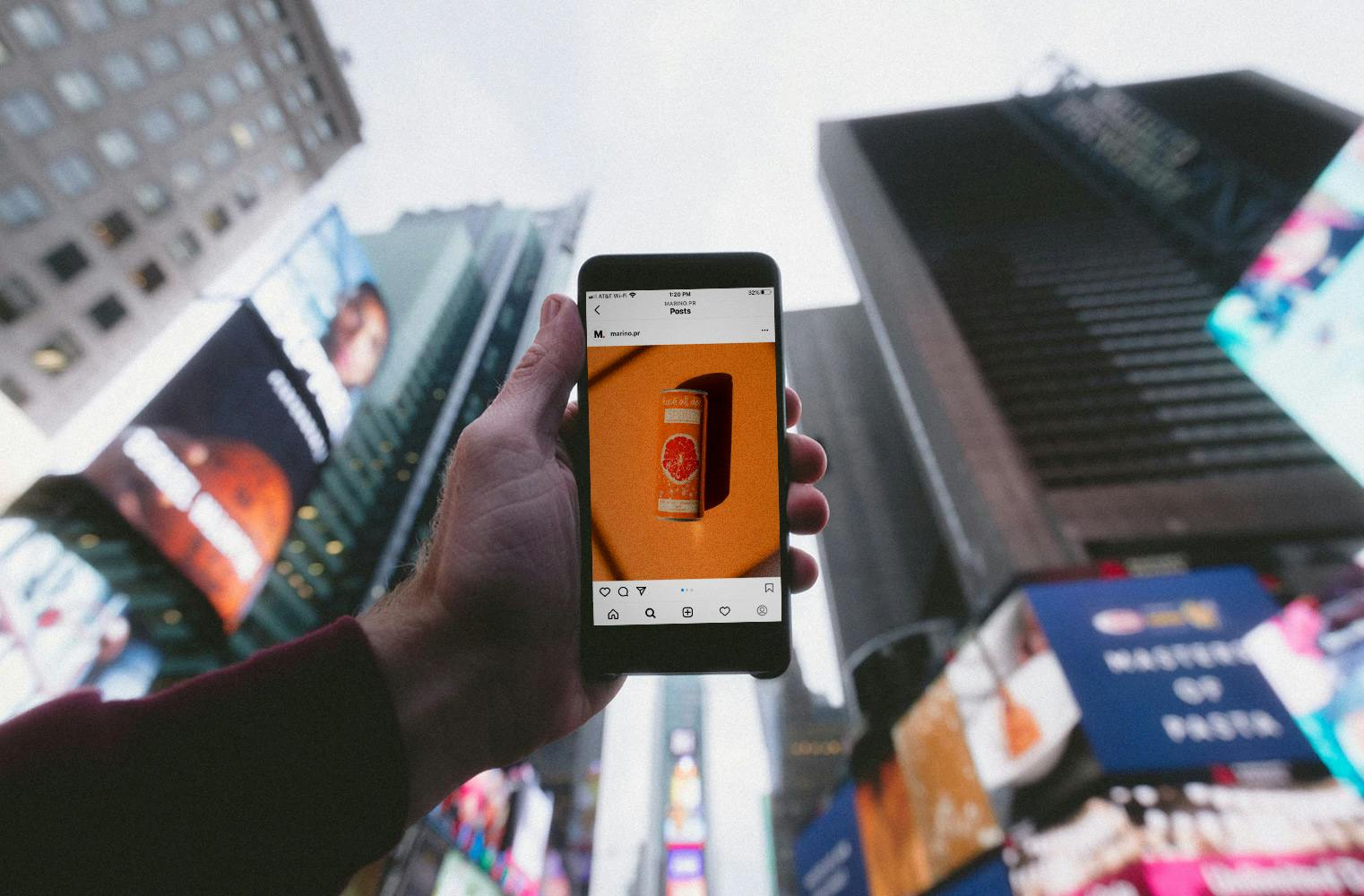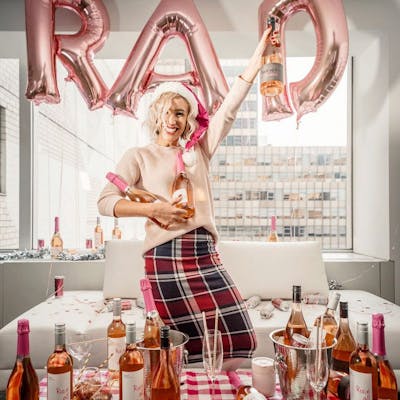 Marino launches social media capabilities, offering services to a host of clients to enhance their digital footprint.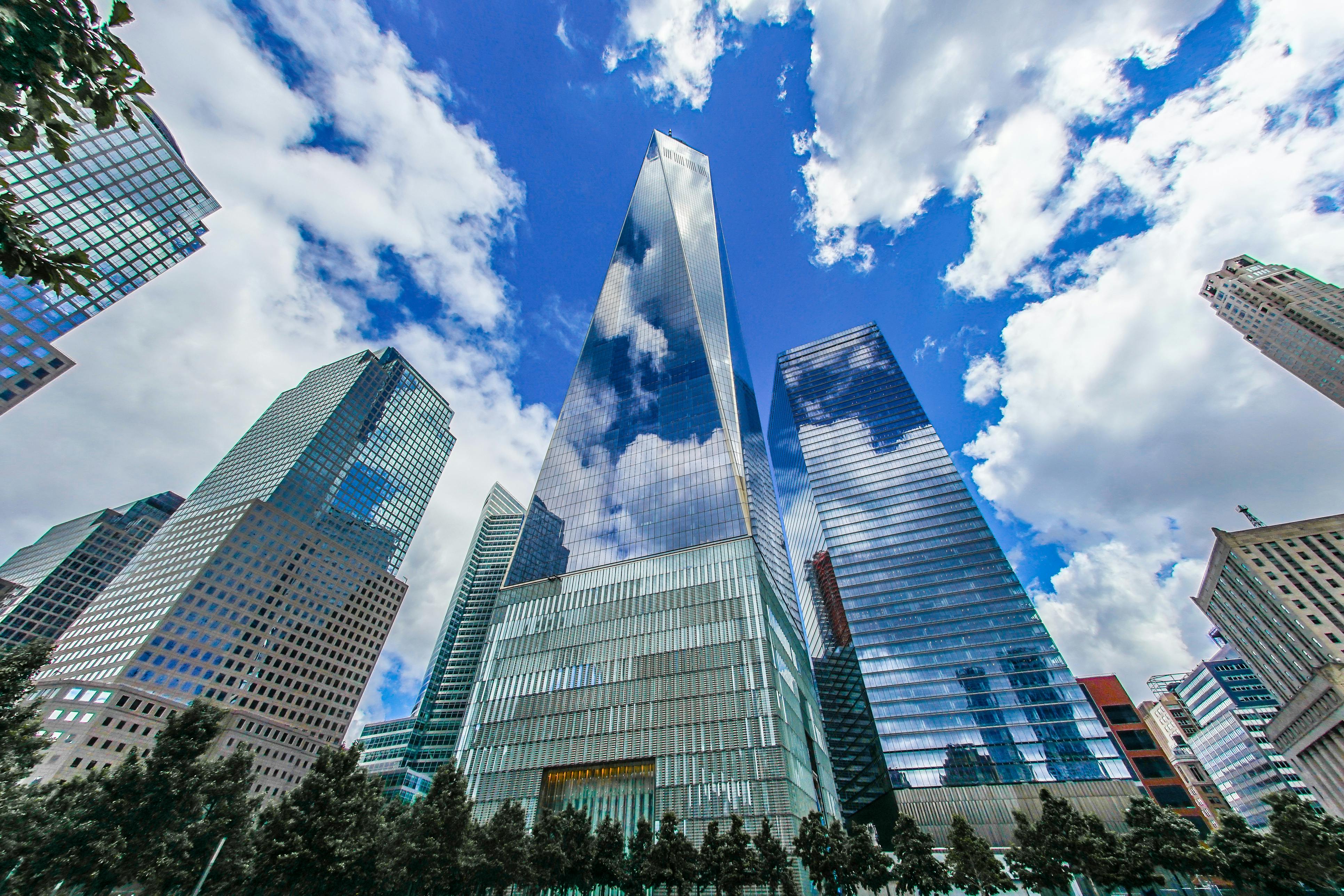 Conde Nast signs a historic one million square-foot lease and becomes the anchor tenant at One World Trade Center after a full-scale marketing effort to rebrand the skyscraper formerly known as the Freedom Tower, which began in 2009.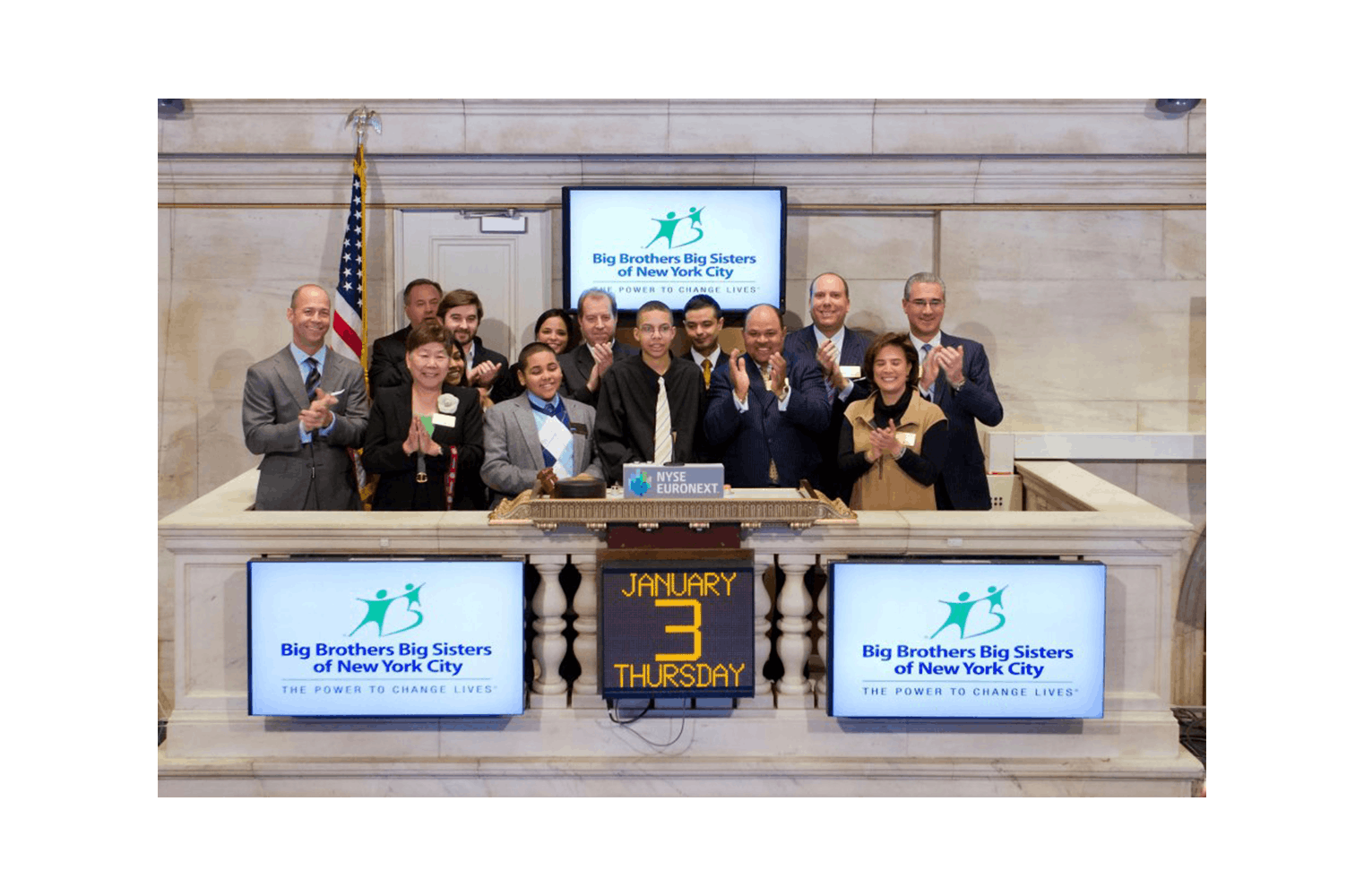 Big Brothers Big Sisters of NYC launches first National Mentoring Month, kicking off a 4-week celebration of the power of mentoring in all five boroughs.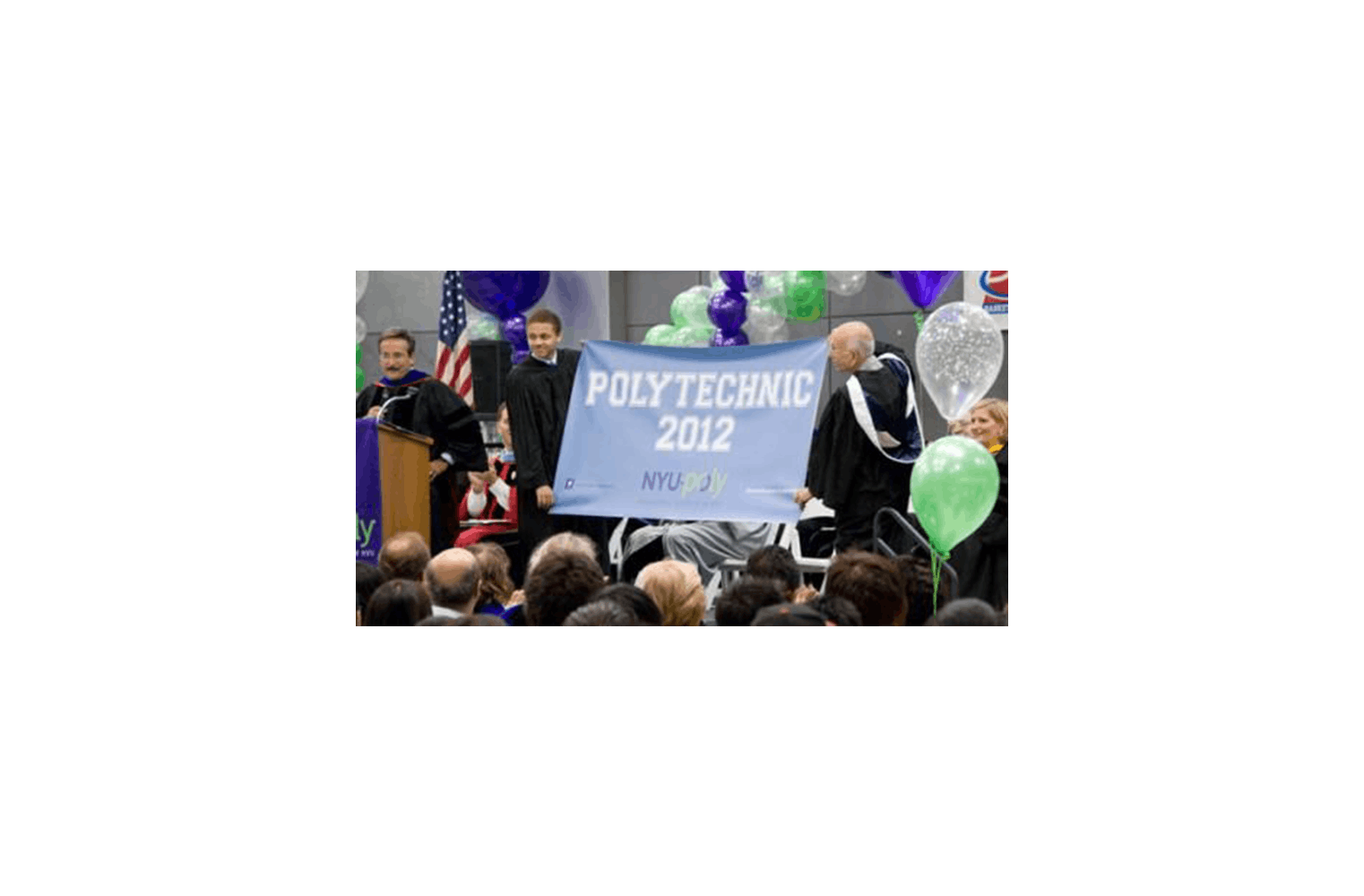 After winning a city-sponsored, international competition to create a school for applied science and relaunching the school of engineering for the first time since its founding, NYU – the largest private university in NYC - establishes its major presence in Brooklyn.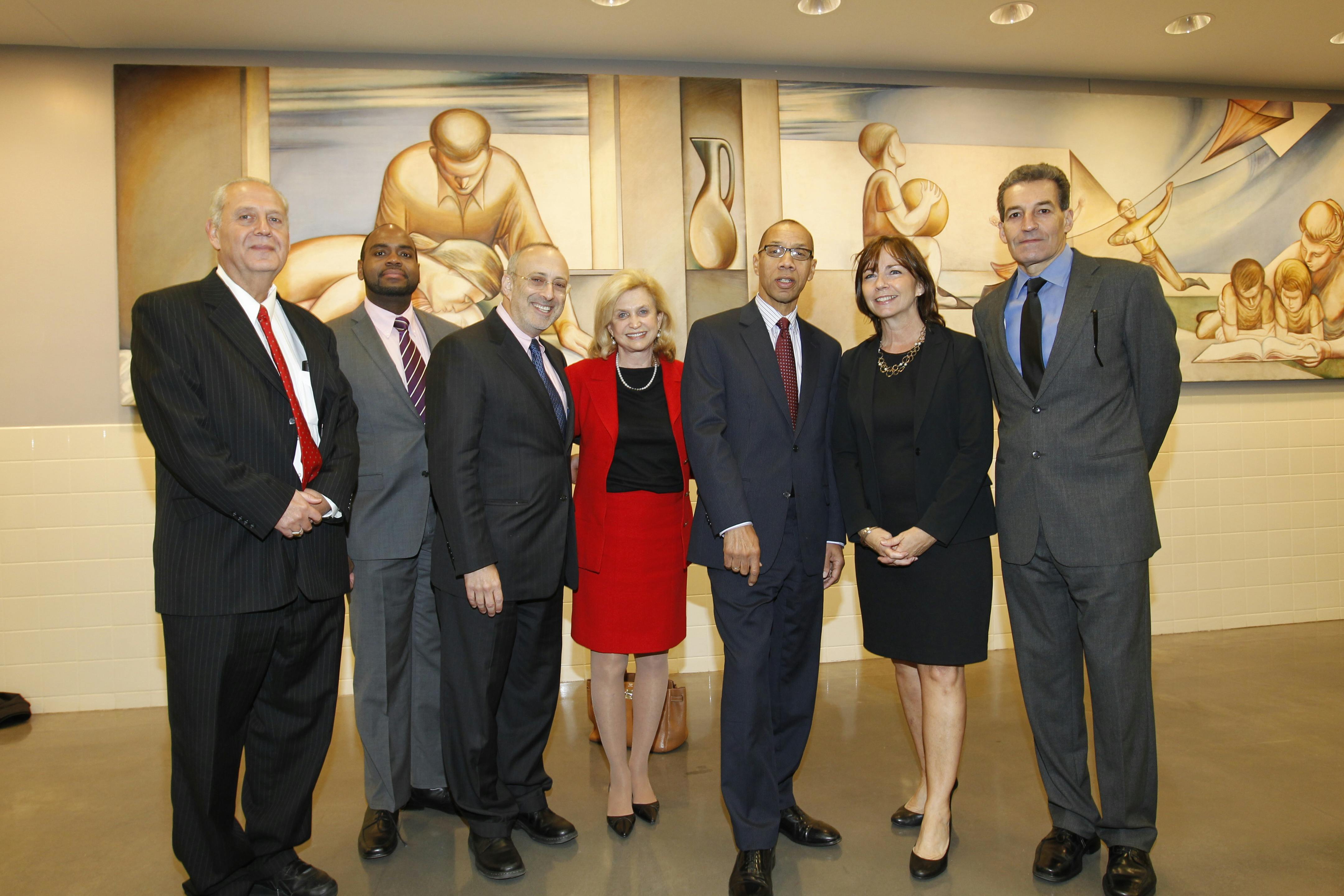 Prominent real estate owner and developer World-Wide Group joins NYC officials to mark the grand opening of the new campus for PS 59, the High School of Art and Design on 57th Street.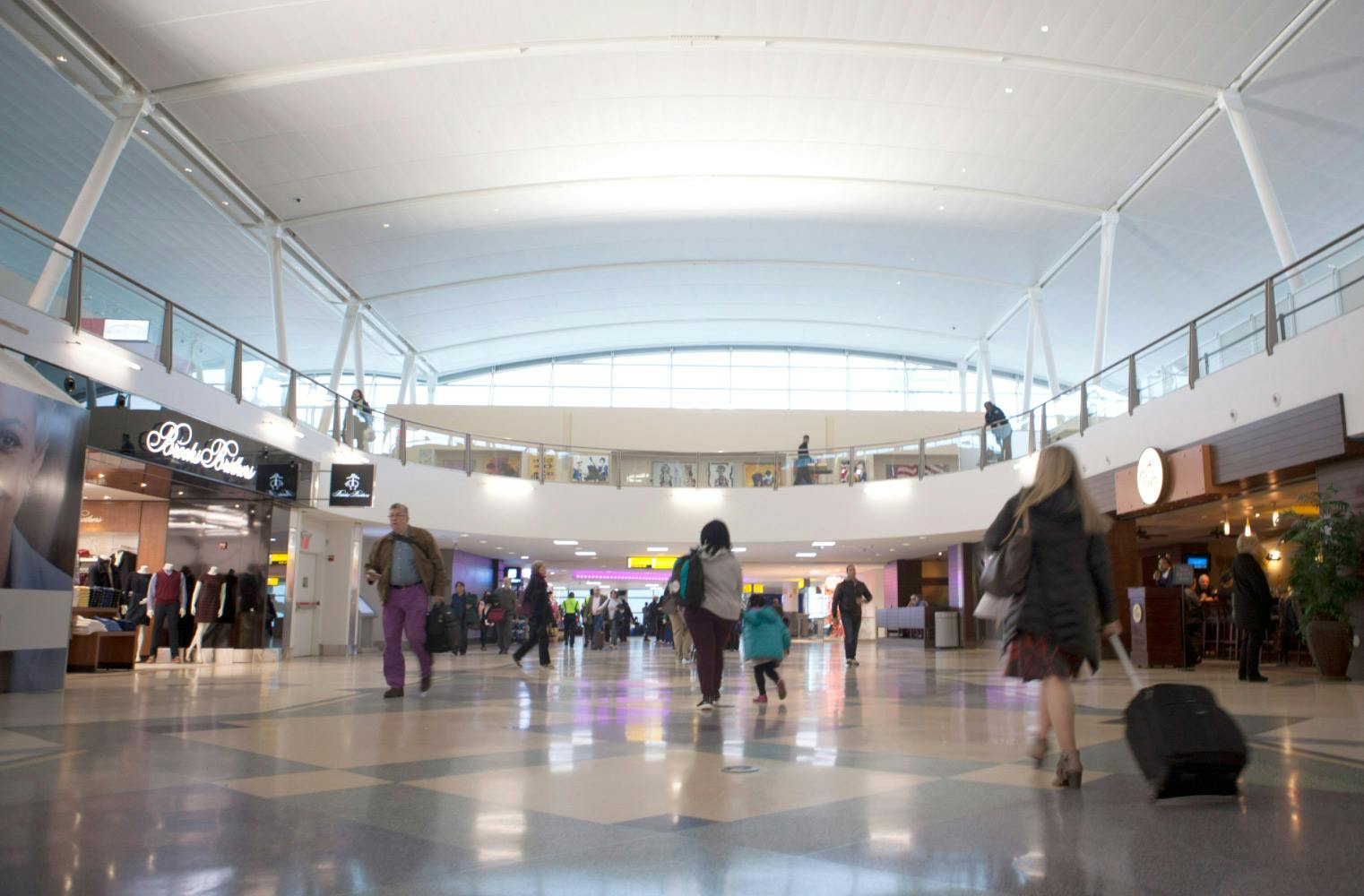 JFKIAT, along with the Port Authority of New York & New Jersey, Schiphol Group, and Delta Air Lines opens the expansion of Terminal 4, increasing the terminal's size by one-third and enhancing the passenger experience with all new shops and restaurants.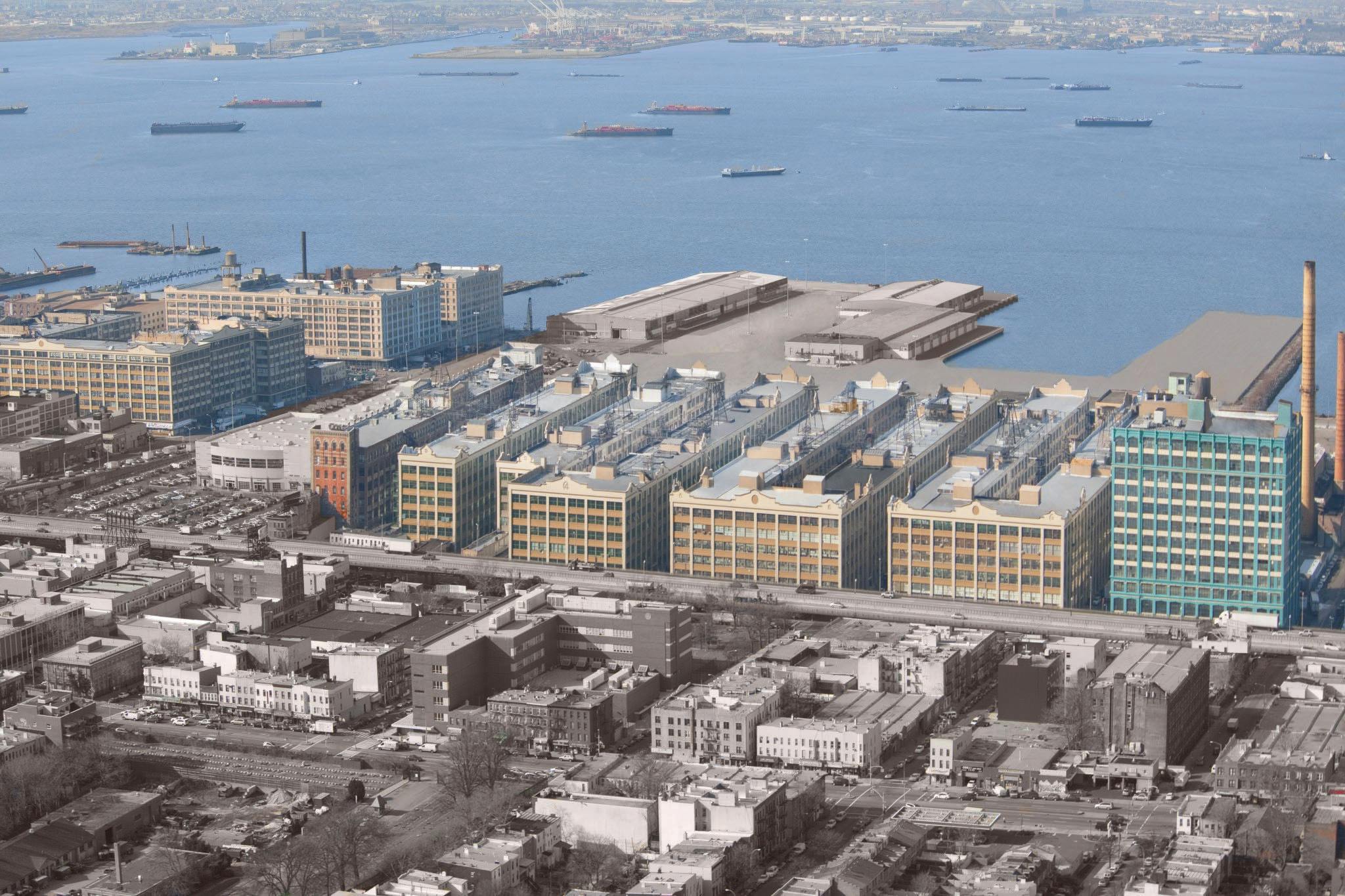 After being purchased by a consortium including Chelsea Market owner Jamestown Properties, Belvedere Capital and Angelo Gordon, Industry City launches the largest ever reactivation of a privately-owned urban manufacturing center in America.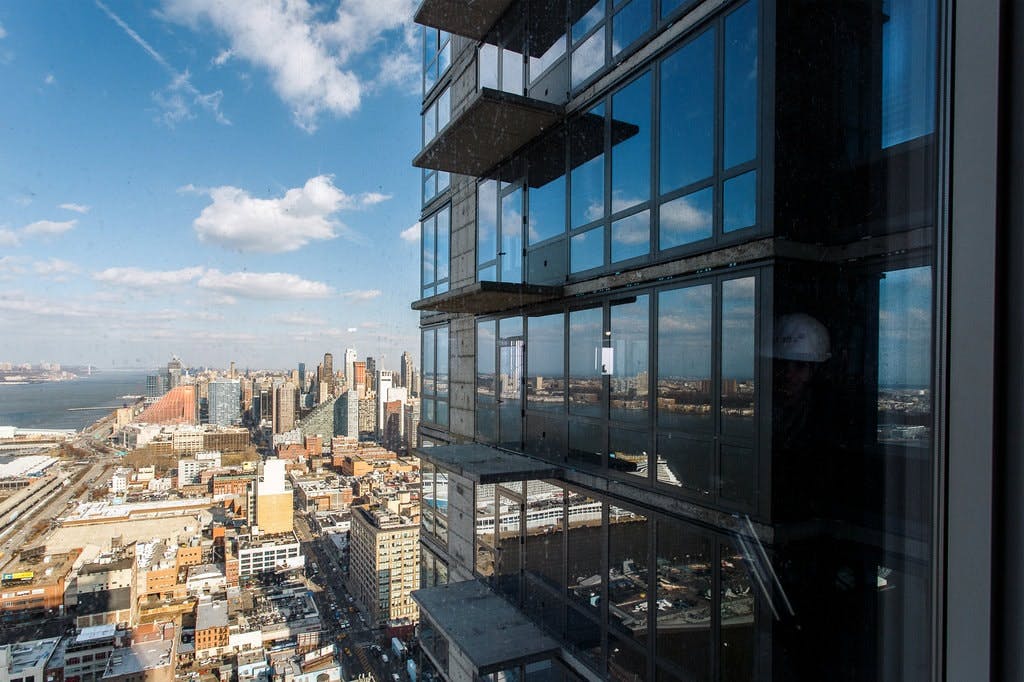 The Moinian Group tops out its luxury tower Sky at 605 West 42nd Street, the largest residential construction project in Manhattan at the time with 1,174 apartments offering luxury amenities such as spa services, indoor and outdoor pools, basketball court and numerous other features for an unprecedented lifestyle experience.
Marino launches international alliance with Italian PR firm Say What? and London firms Porterfield Public Relations and Storm Communications to share resources and expand the agency's reach.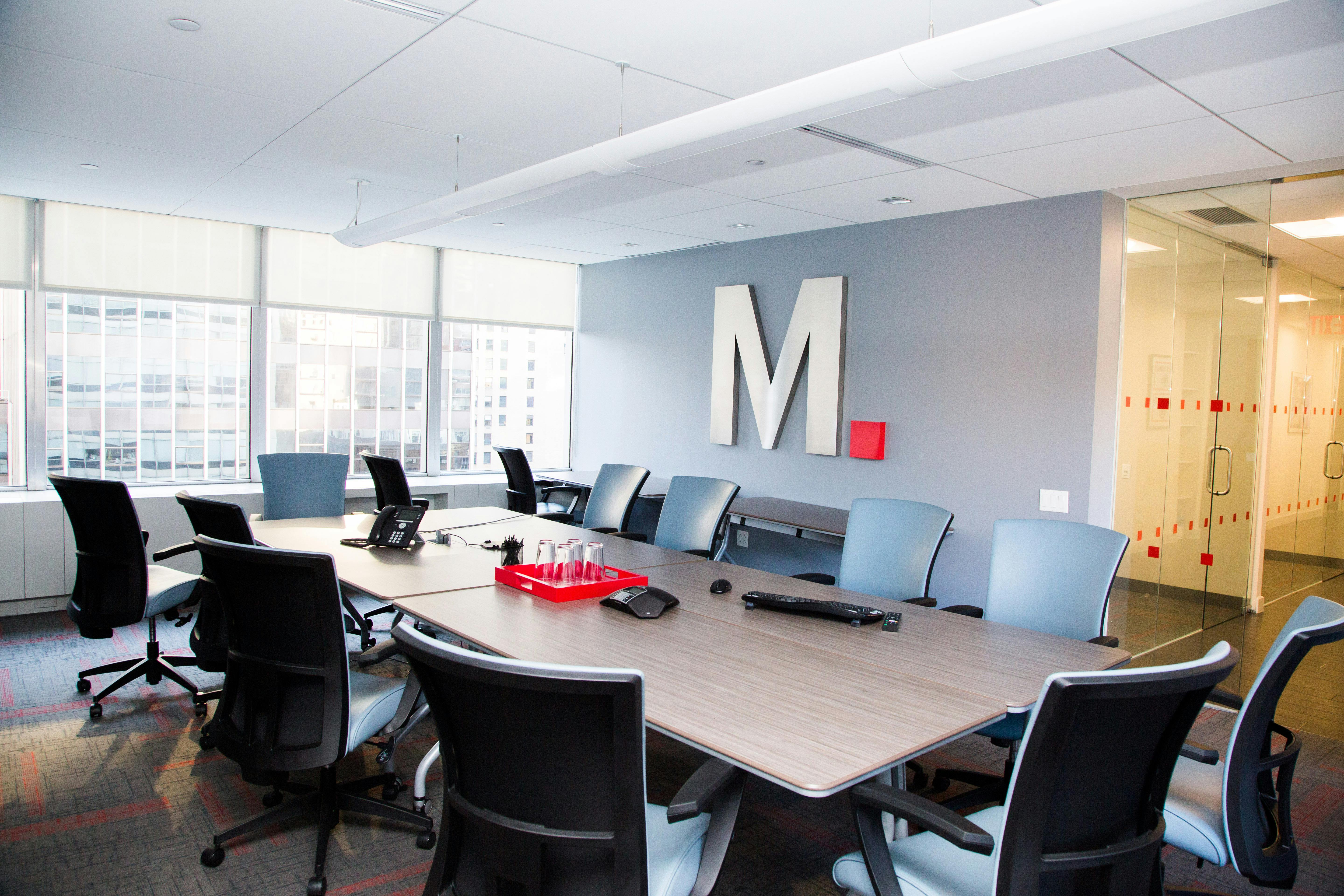 After a period of rapid growth, Marino sets up new headquarters at 747 Third Avenue (moving from 171 Madison Avenue) and launches new brand identity, renaming the agency, formerly known as TMO, to Marino.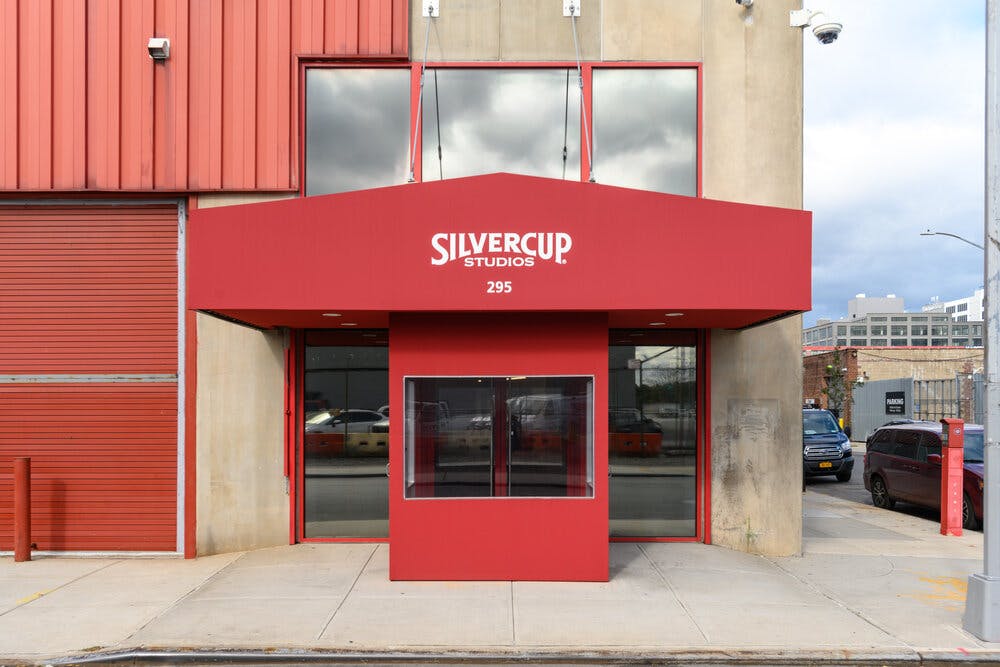 Silvercup Studios owners Alan and Stuart Suna mark the opening of Silvercup North, their first studio in the Bronx.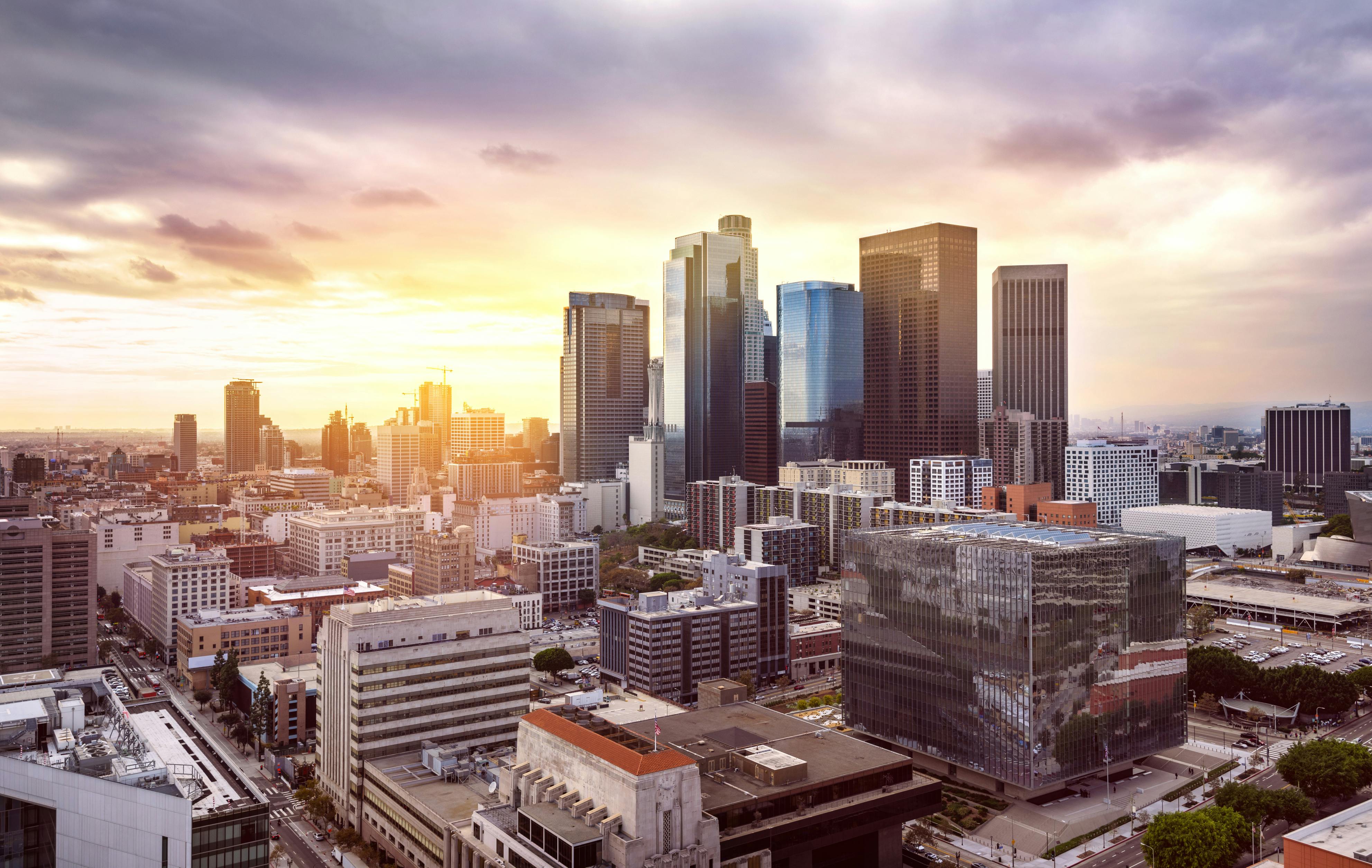 Marino expands national reach with opening of Los Angeles office.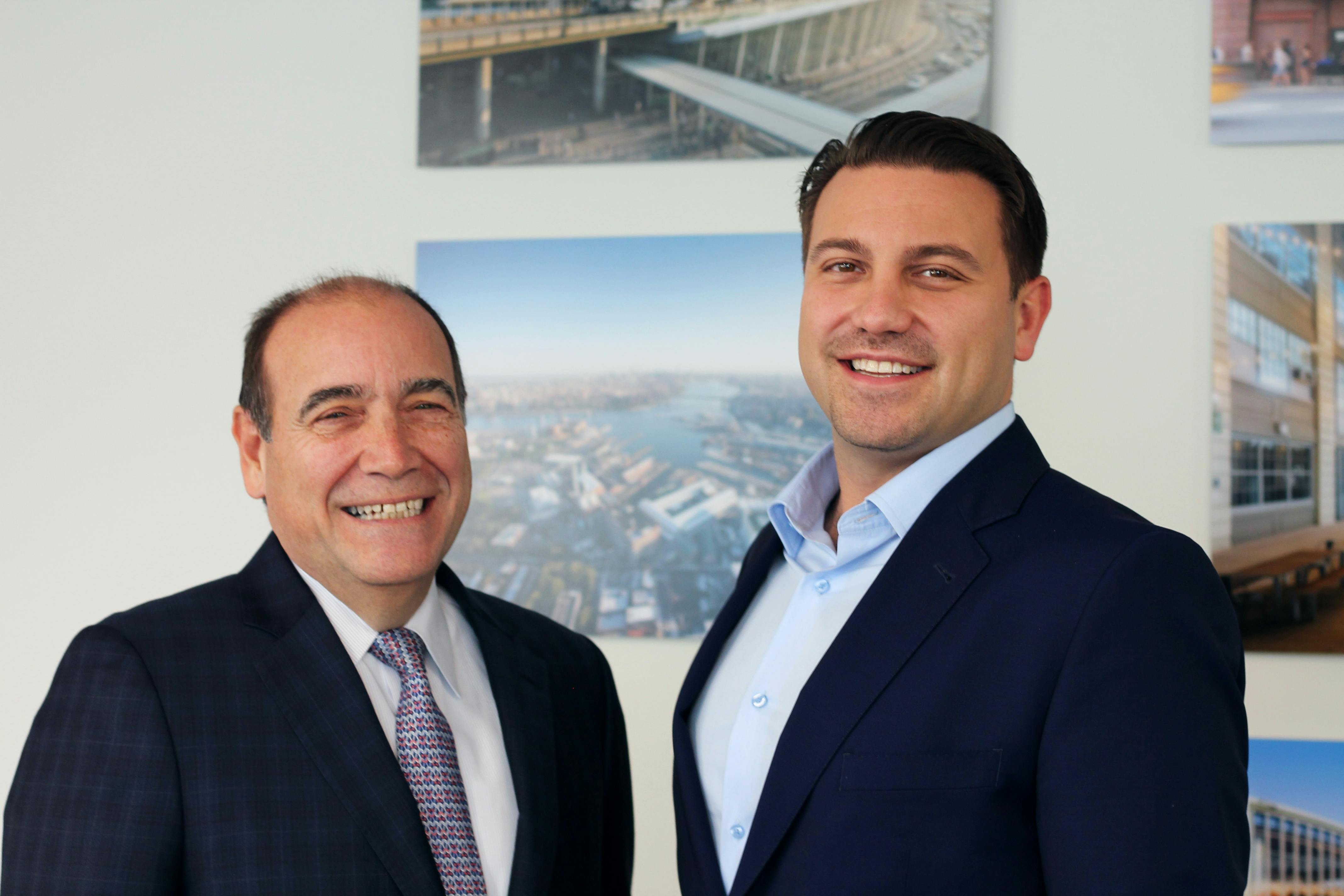 Marino is recognized as one of New York Observer's Most Powerful PR Firms.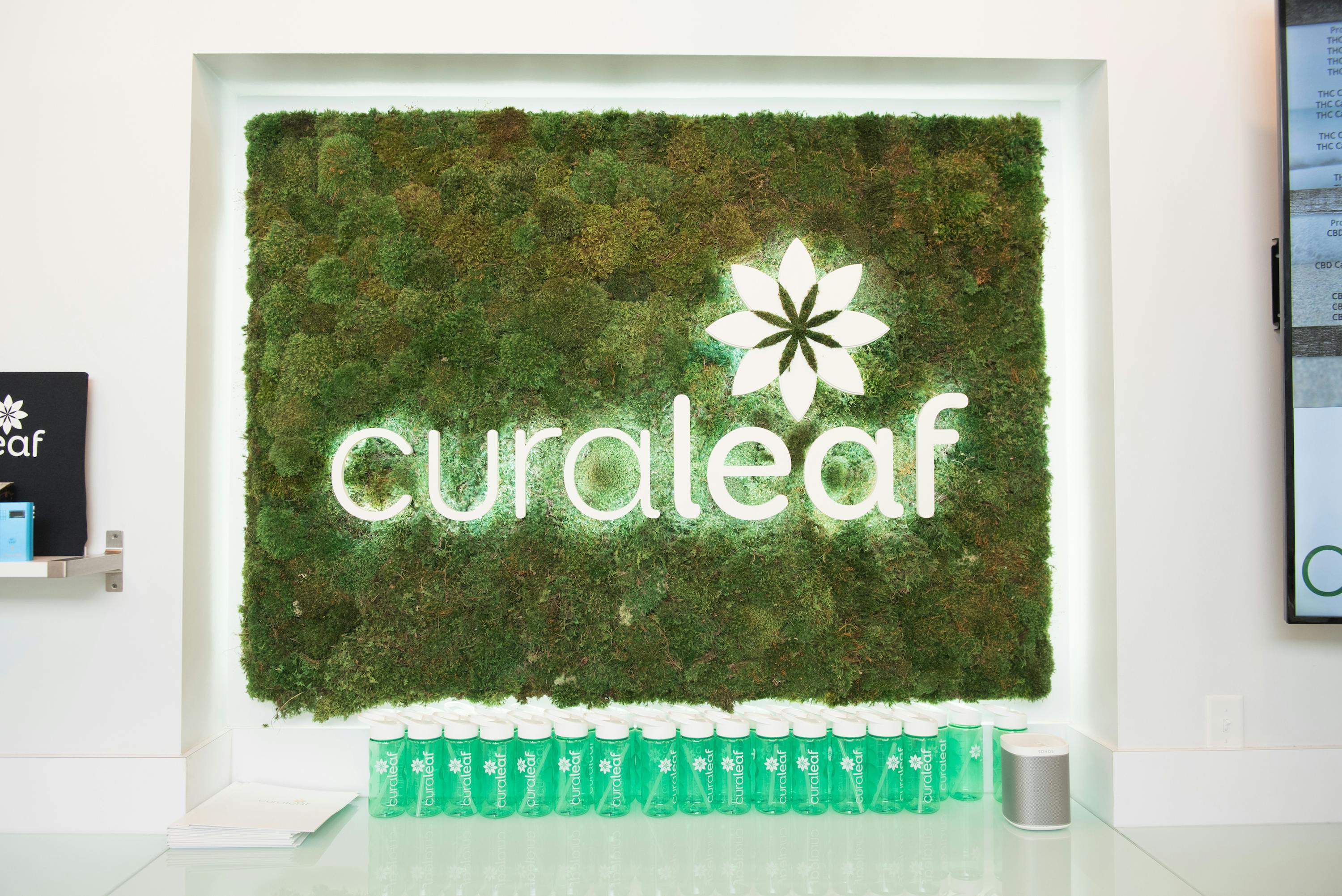 Marino launches cannabis practice, representing the world's largest cannabis company, Curaleaf.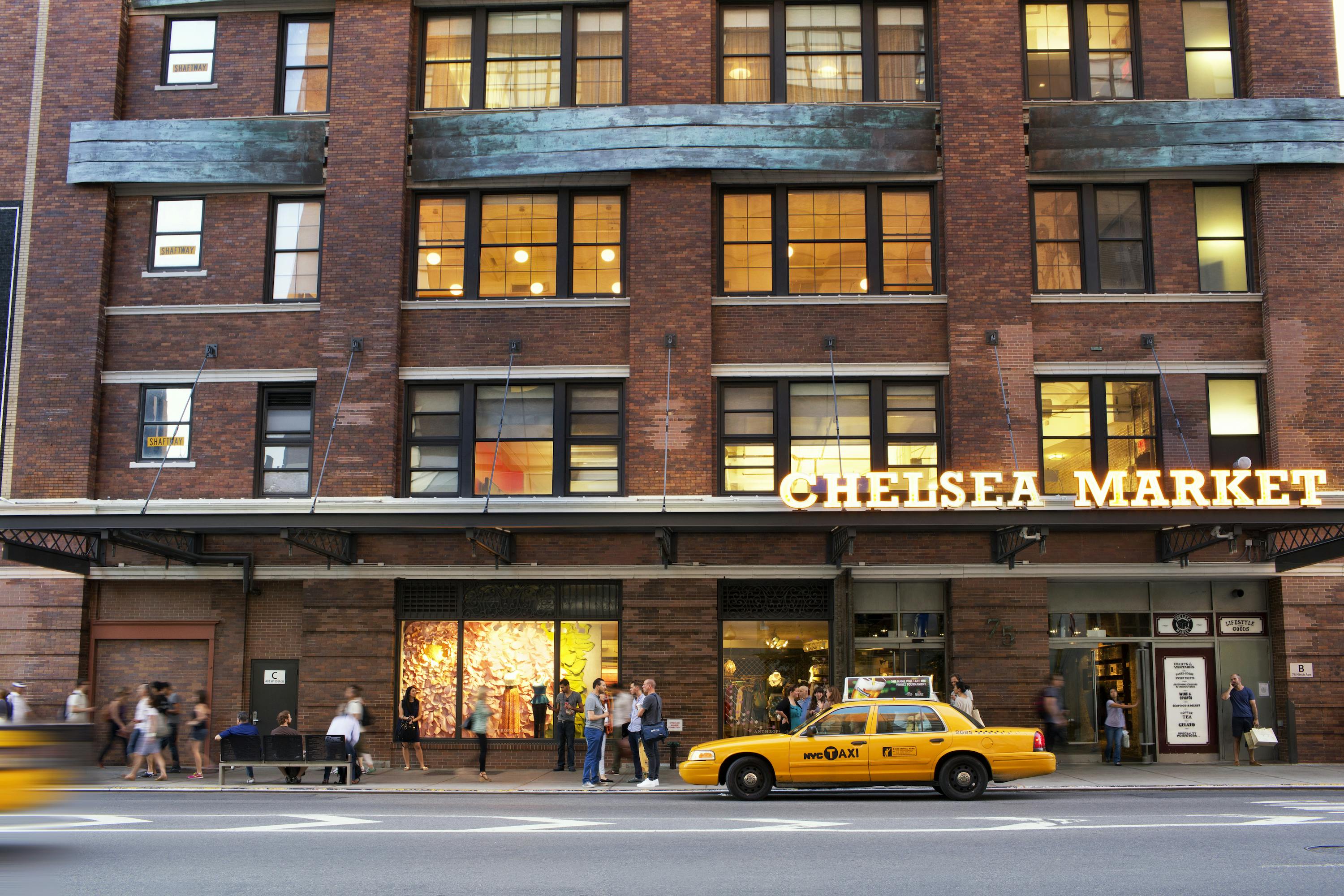 After gaining approval for an additional 300,000 square feet of new commercial space, Jamestown Properties sells beloved Chelsea Market to Google for a record $2.4 billion.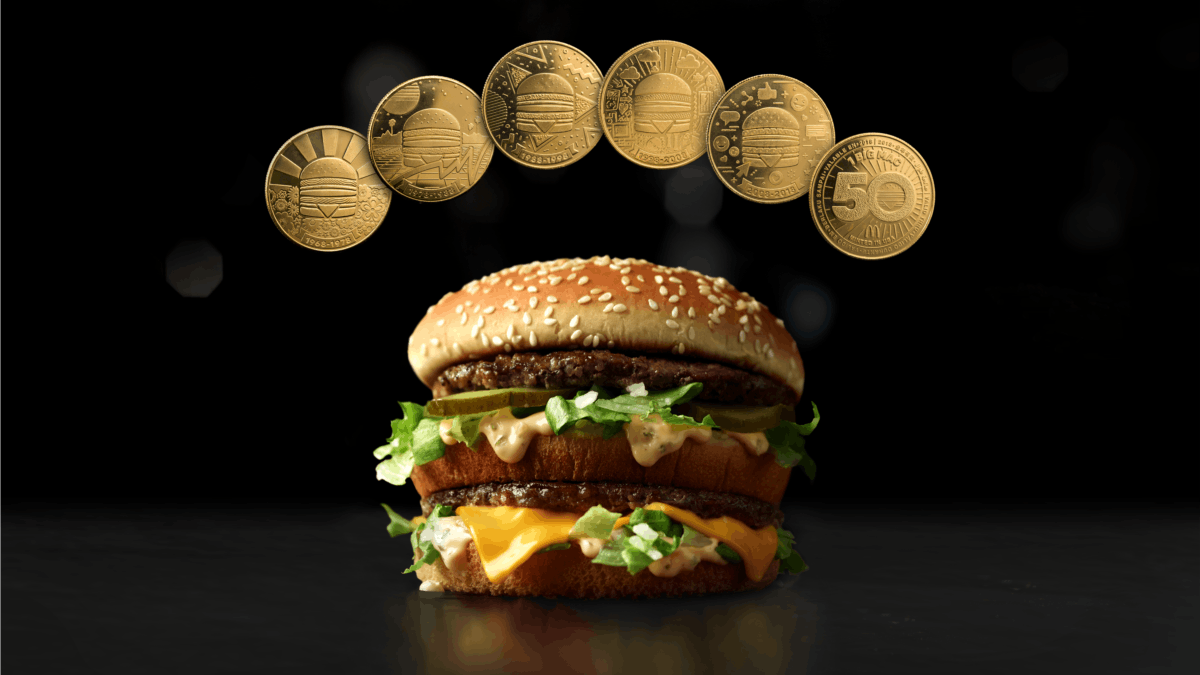 McDonald's celebrates the 50th anniversary of the Big Mac. A giant cake in the shape of a Big Mac is delivered to local morning show Good Day New York to mark the occasion.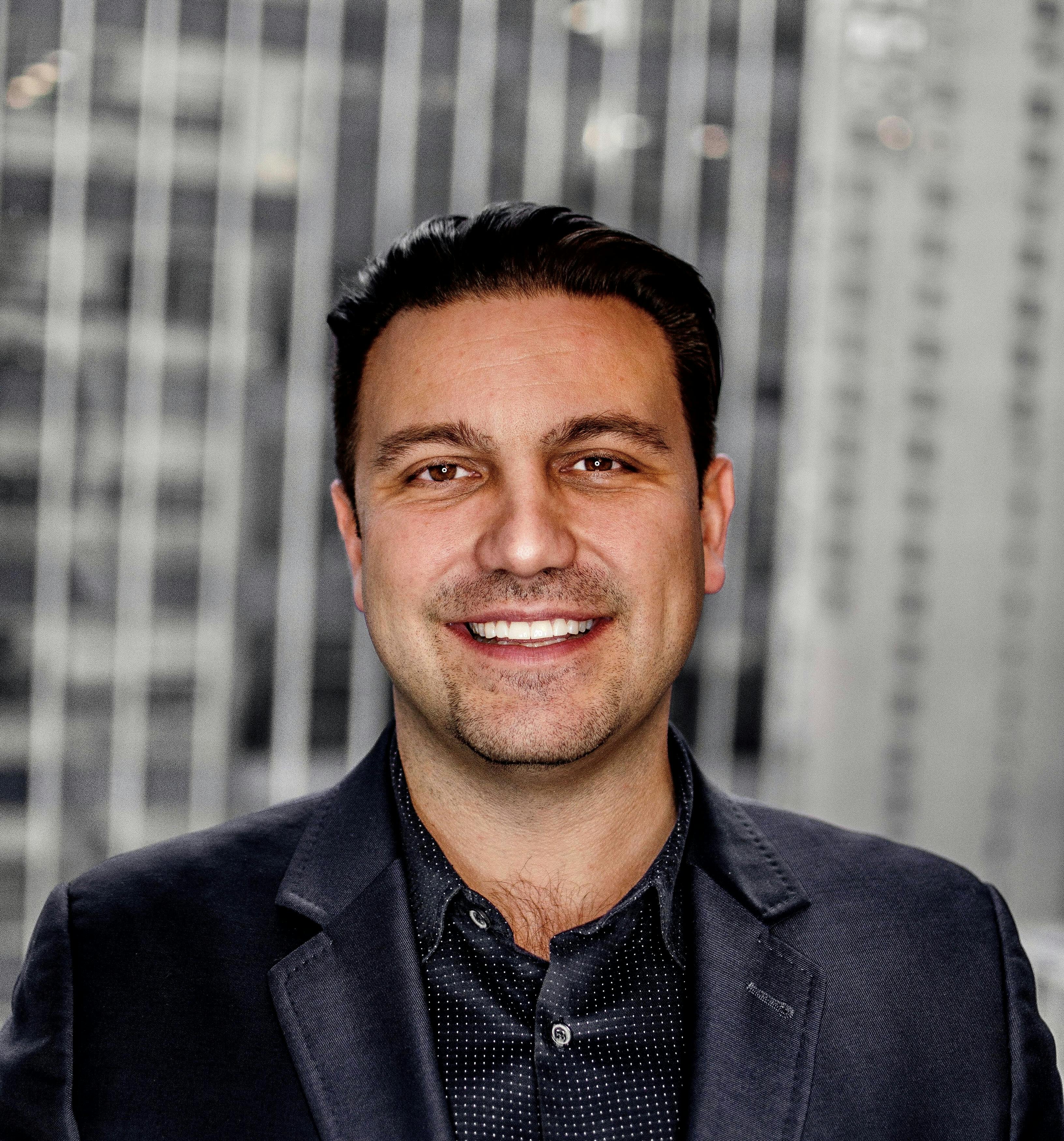 John Marino is named President of Marino. Joining the family-run firm in 2002, John had long-served as a trusted communications advisor to C-suite executives, and was initially elevated to chief operations officer, playing an integral role in managing day-today operations and ensuring best-in-class client service. As President of Marino, John continues the agency's significant growth and expansion into new service areas; the firm doubles in size in a period of a few years.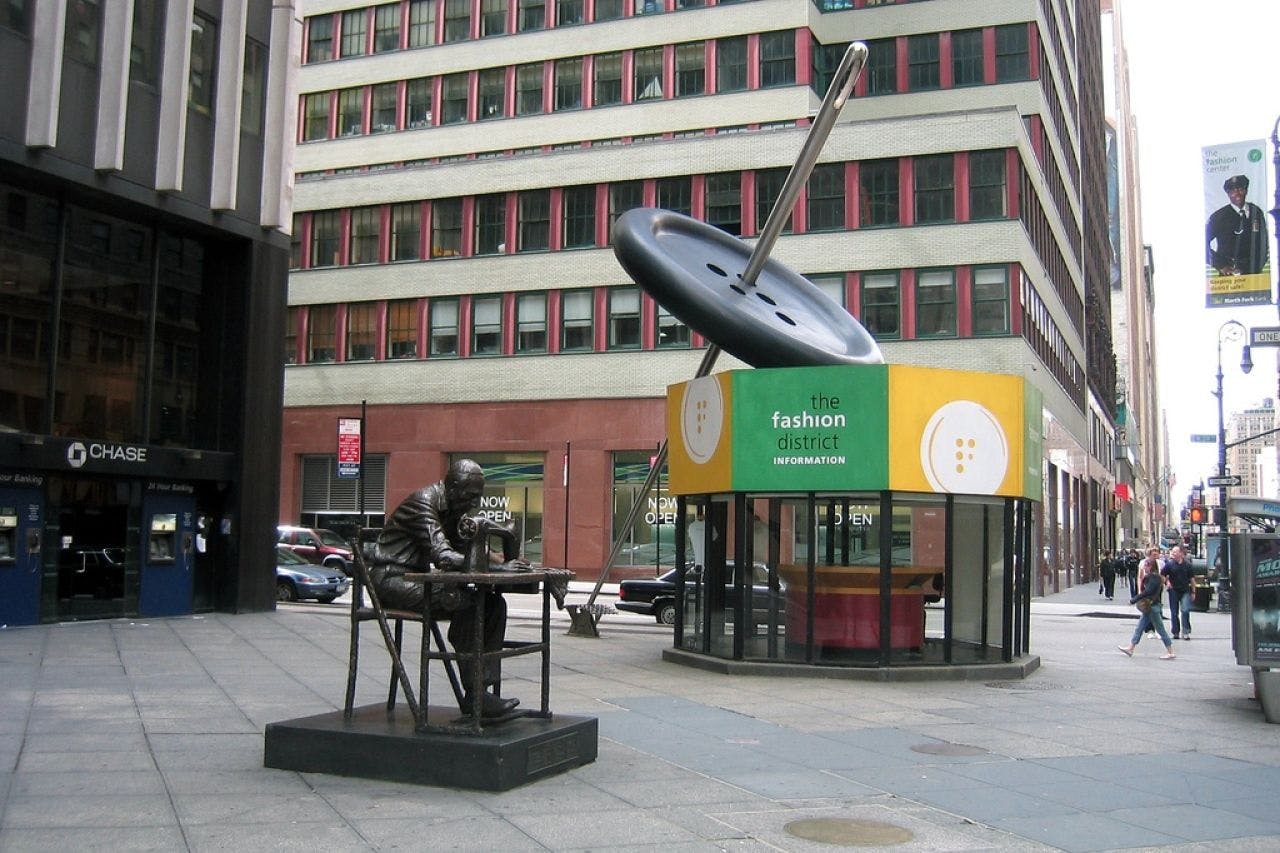 Outdated zoning restrictions are lifted in Manhattan's iconic Garment District by the NY City Council after years of advocacy by the Garment District Alliance and neighborhood property owners, ushering in a new era of economic development.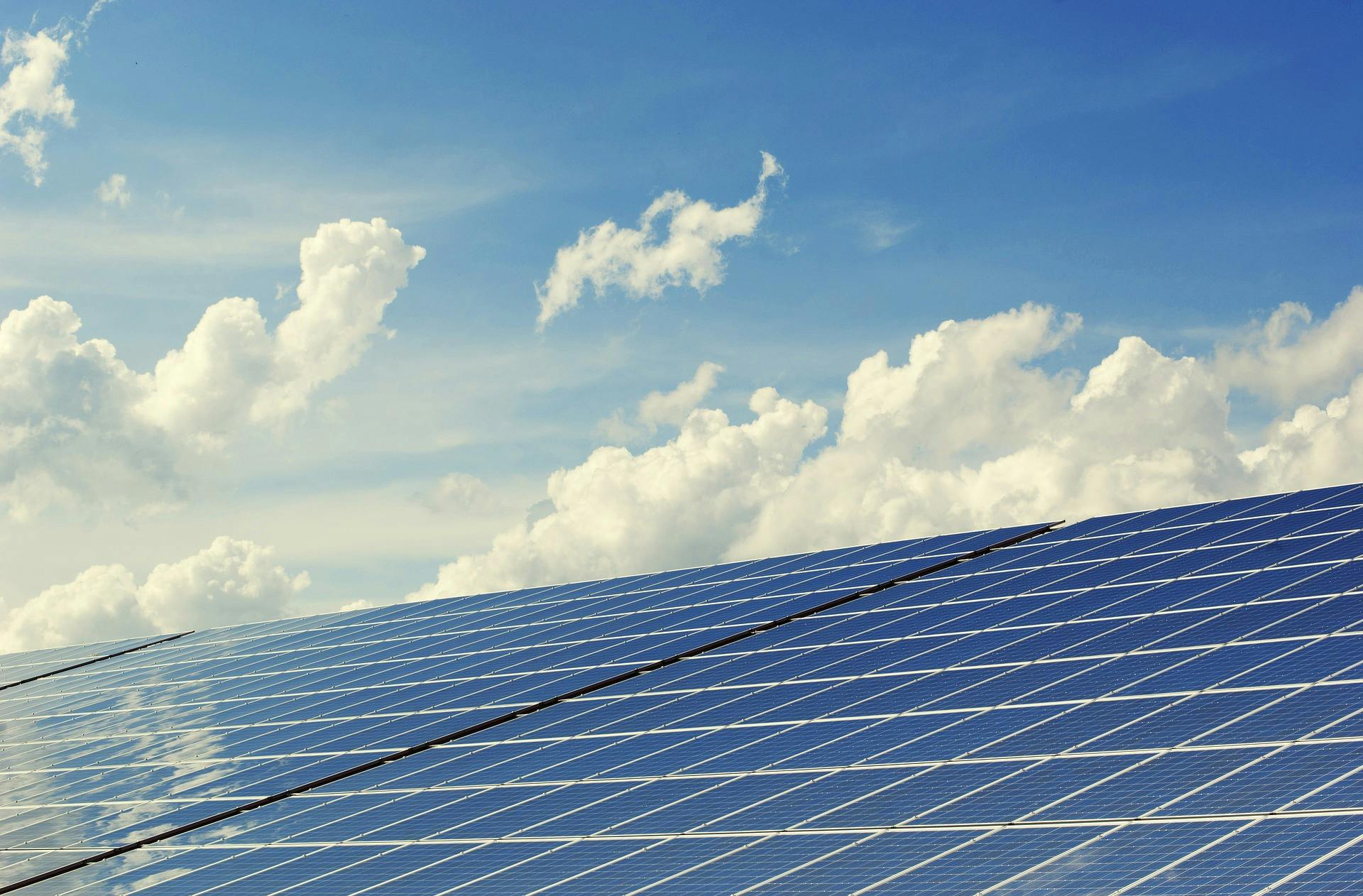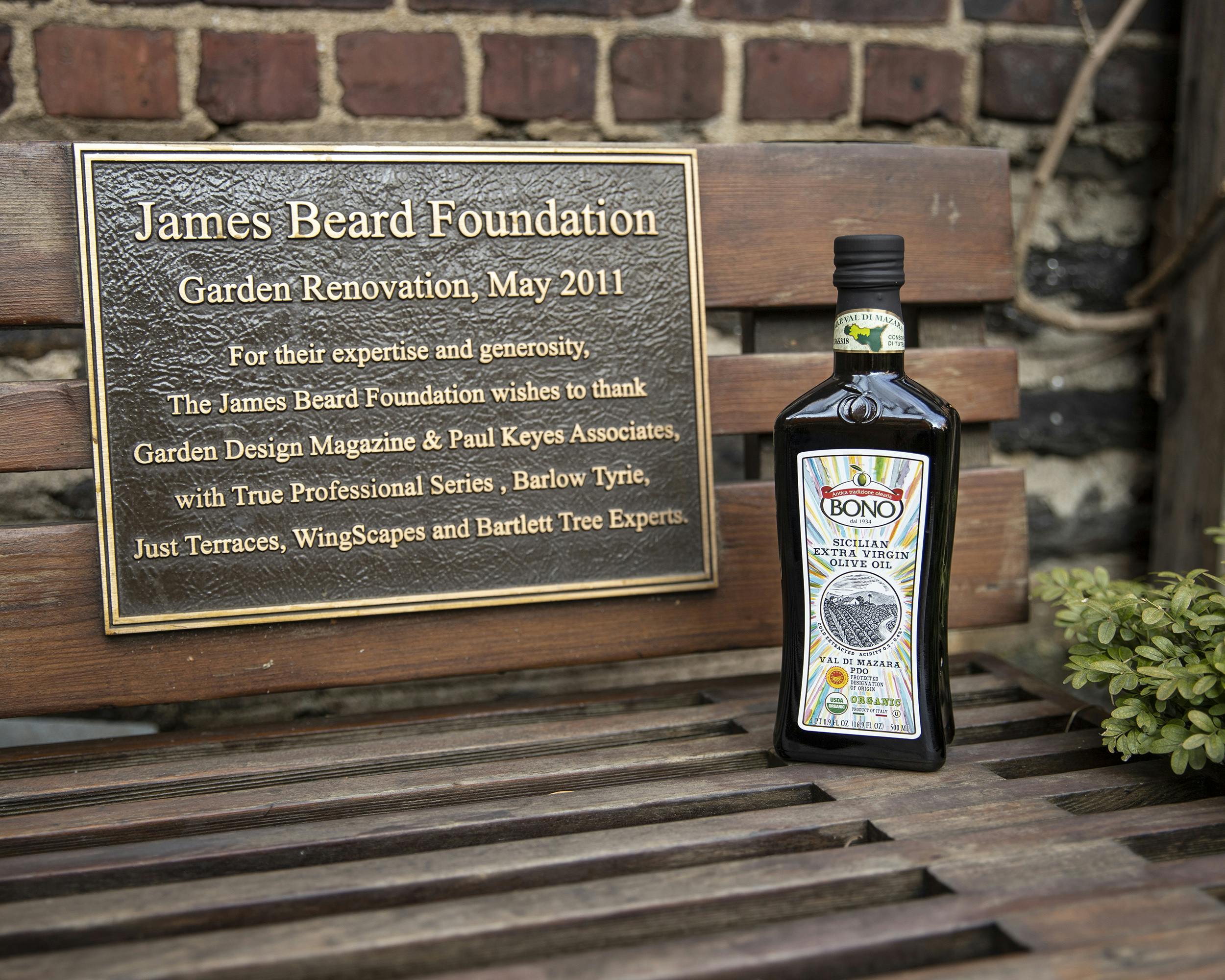 Bono becomes the house purveyor of extra virgin olive oil for the James Beard House, the nation's premier culinary center, further cementing its place as one of the nation's best olive oils.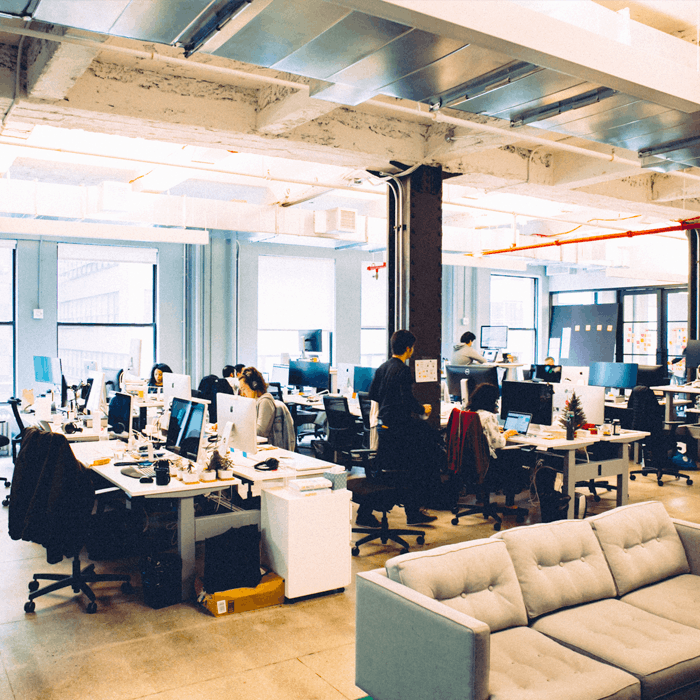 VTS, the global leader in proptech announces largest ever CRE fundraise, elevating the company to unicorn status.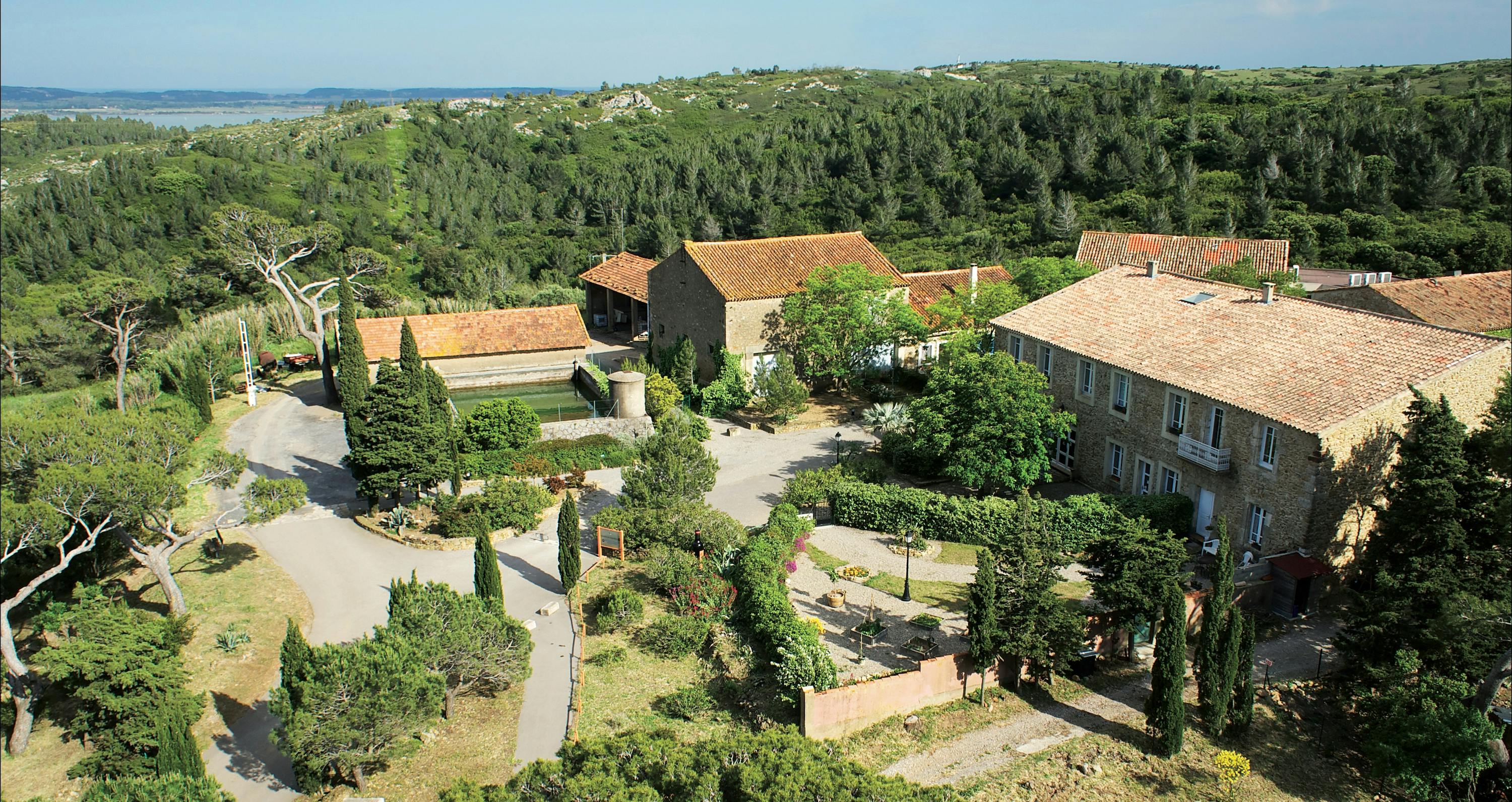 Rosé All Day launches national influencer "casting call" becoming the most talked about wine of the summer and resulting in extraordinary media visibility and exponential growth in social media followers.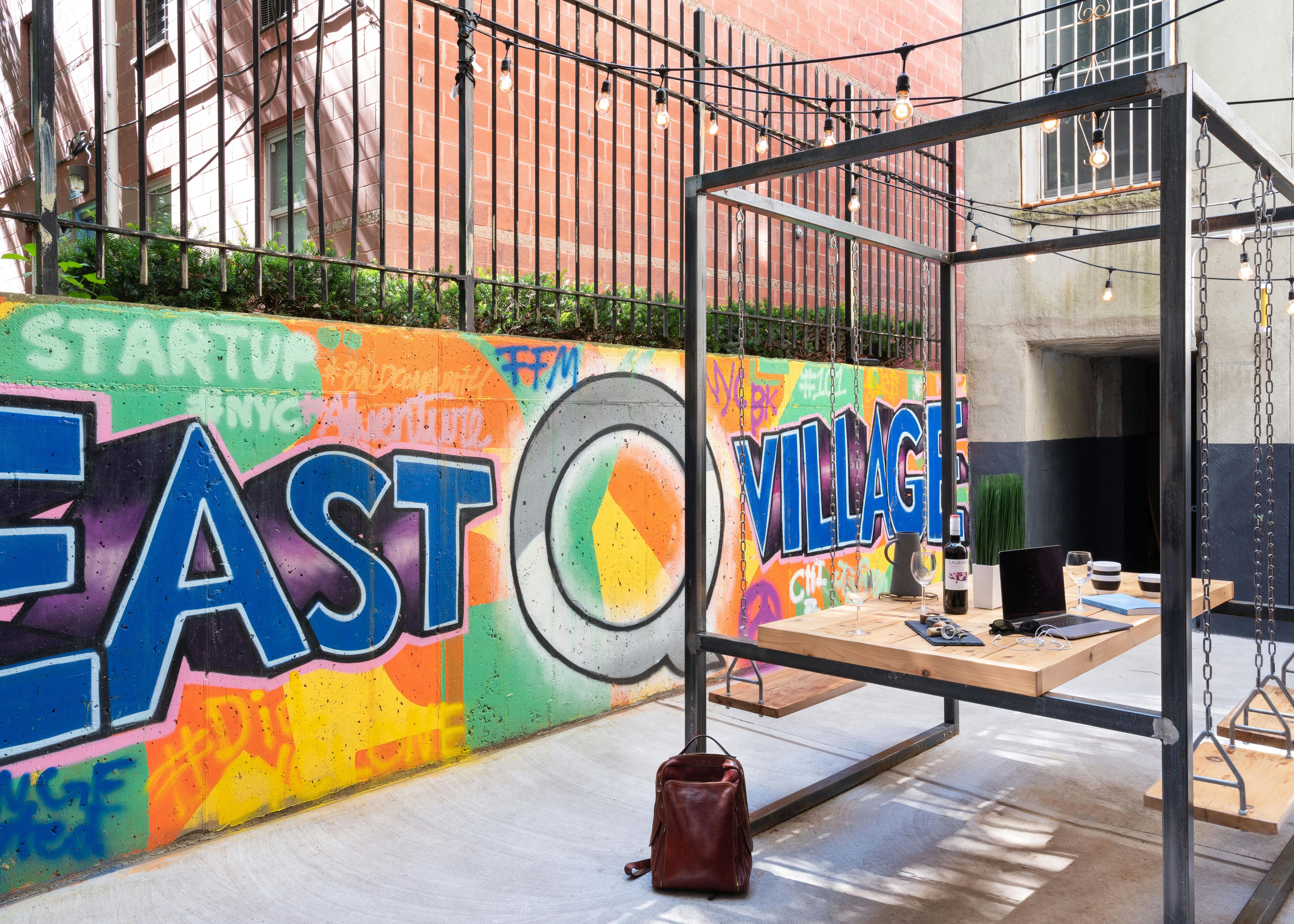 Quarters, the fastest growing co-living company announces a major U.S. expansion.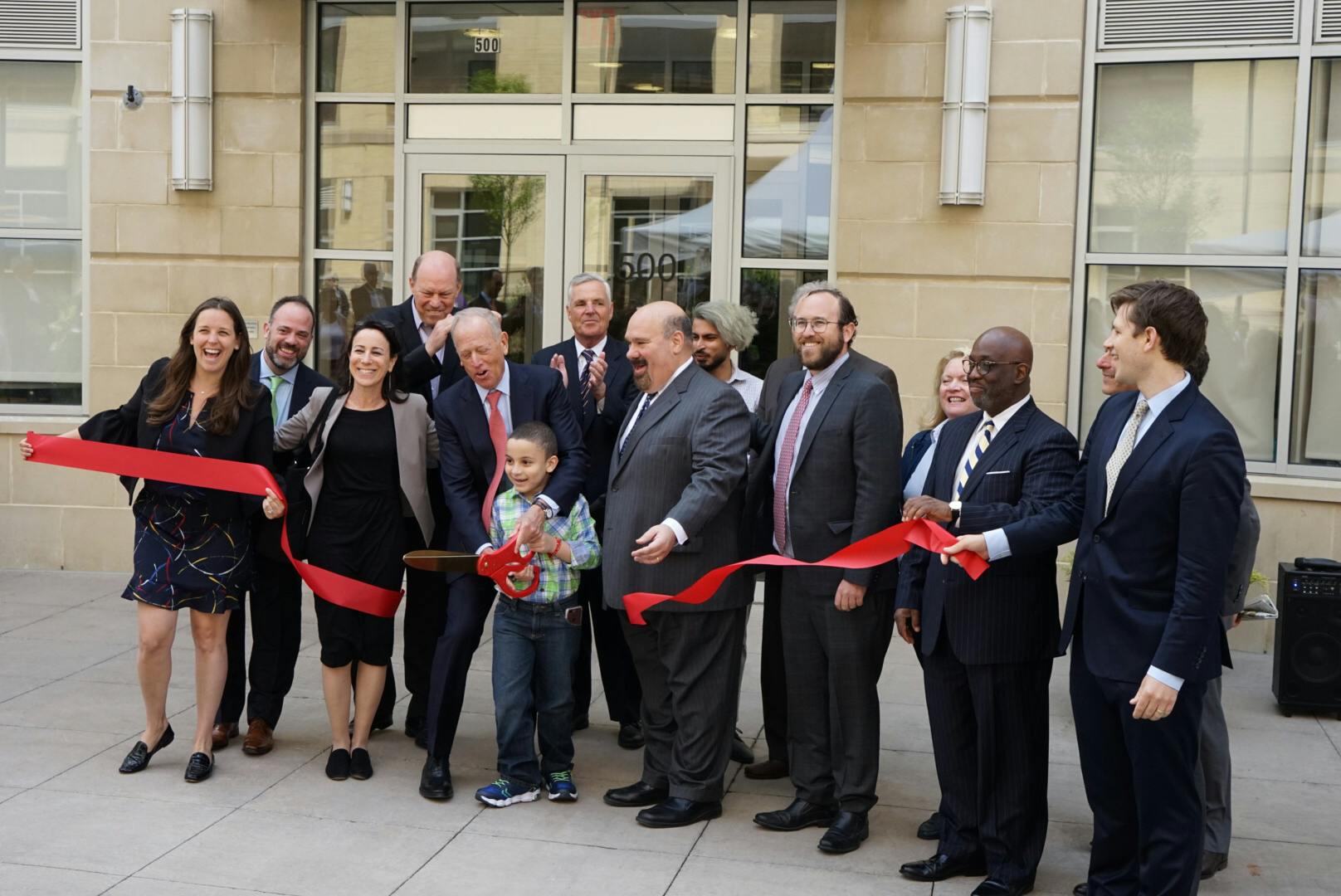 Douglaston Development celebrates the completion of three-phase Crossroads Plaza affordable housing and mixed-use development in the Bronx on a formerly underutilized site which now houses hundreds of residents in its 425 units and provides much needed services via ground floor retail, including The New York Foundling, one of the oldest and largest organizations providing support for children and families in New York City.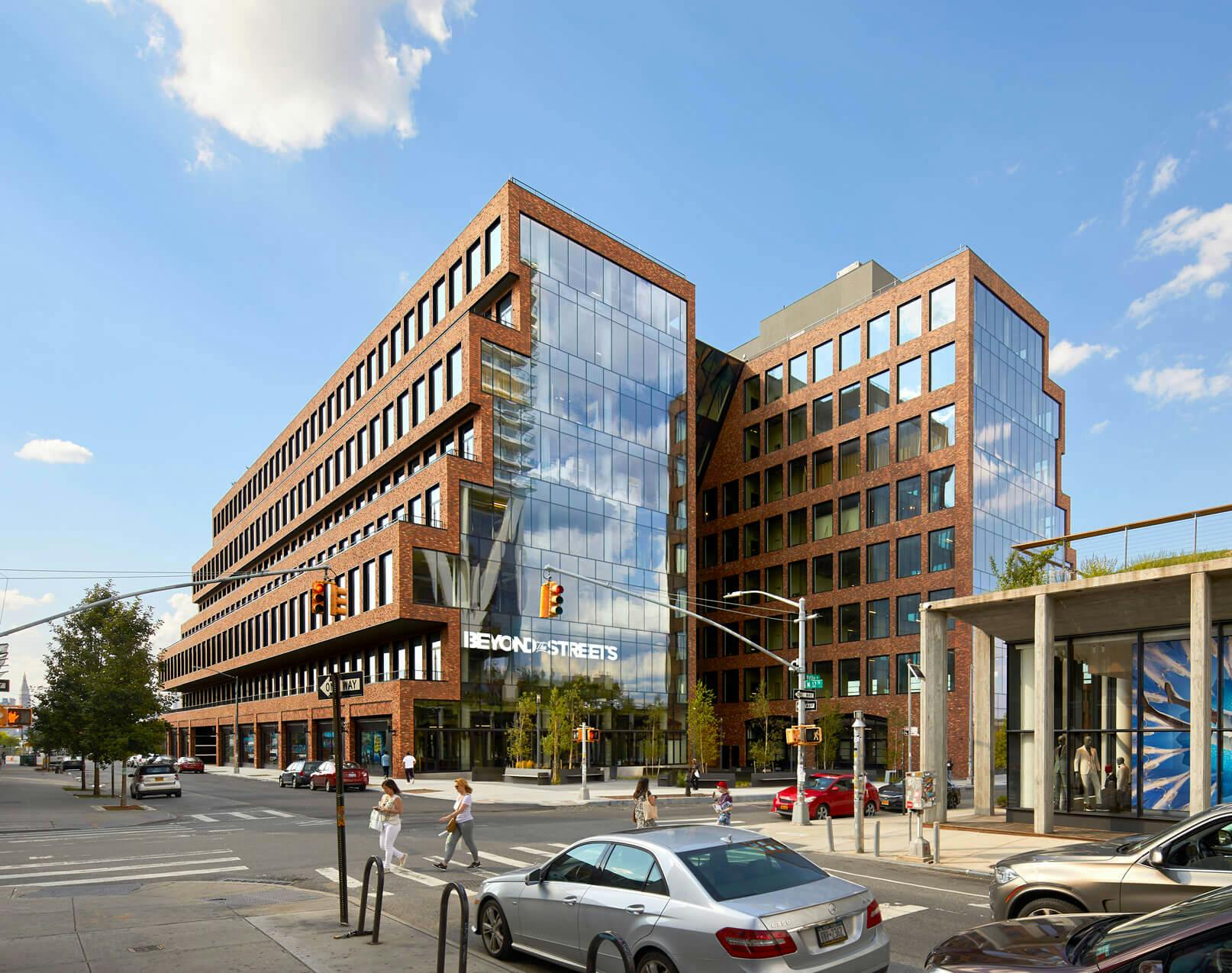 Luxury fashion and lifestyle brand Kith signs on as the anchor tenant at Williamsburg's 25 Kent, the neighborhood's first ground-up commercial office and manufacturing building in over 40 years, developed by a partnership of Rubenstein Partners and Heritage Equity Partners.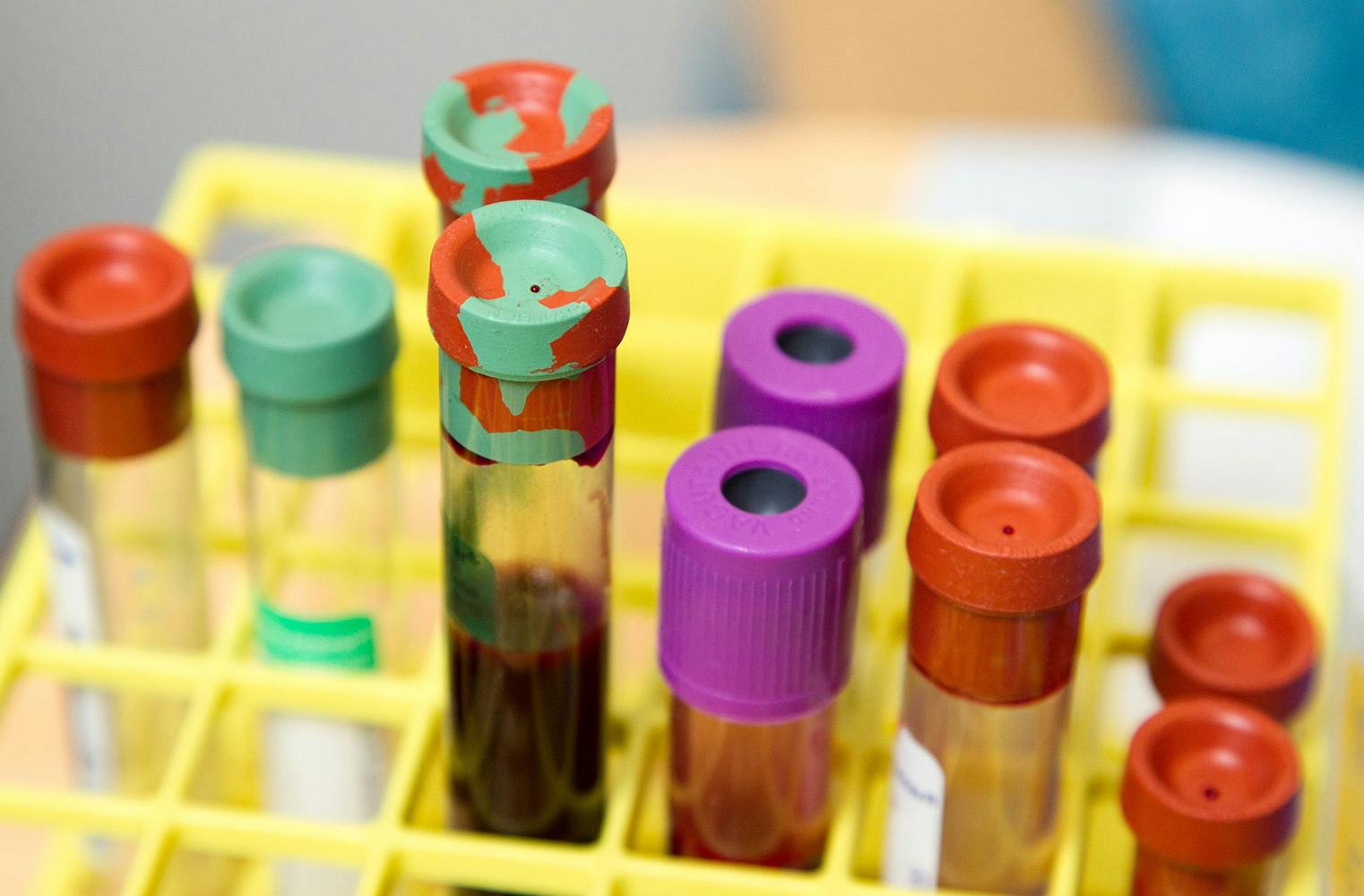 DKMS reaches milestone of 10 million people registered to become potential blood stem cell and bone marrow donors across the world.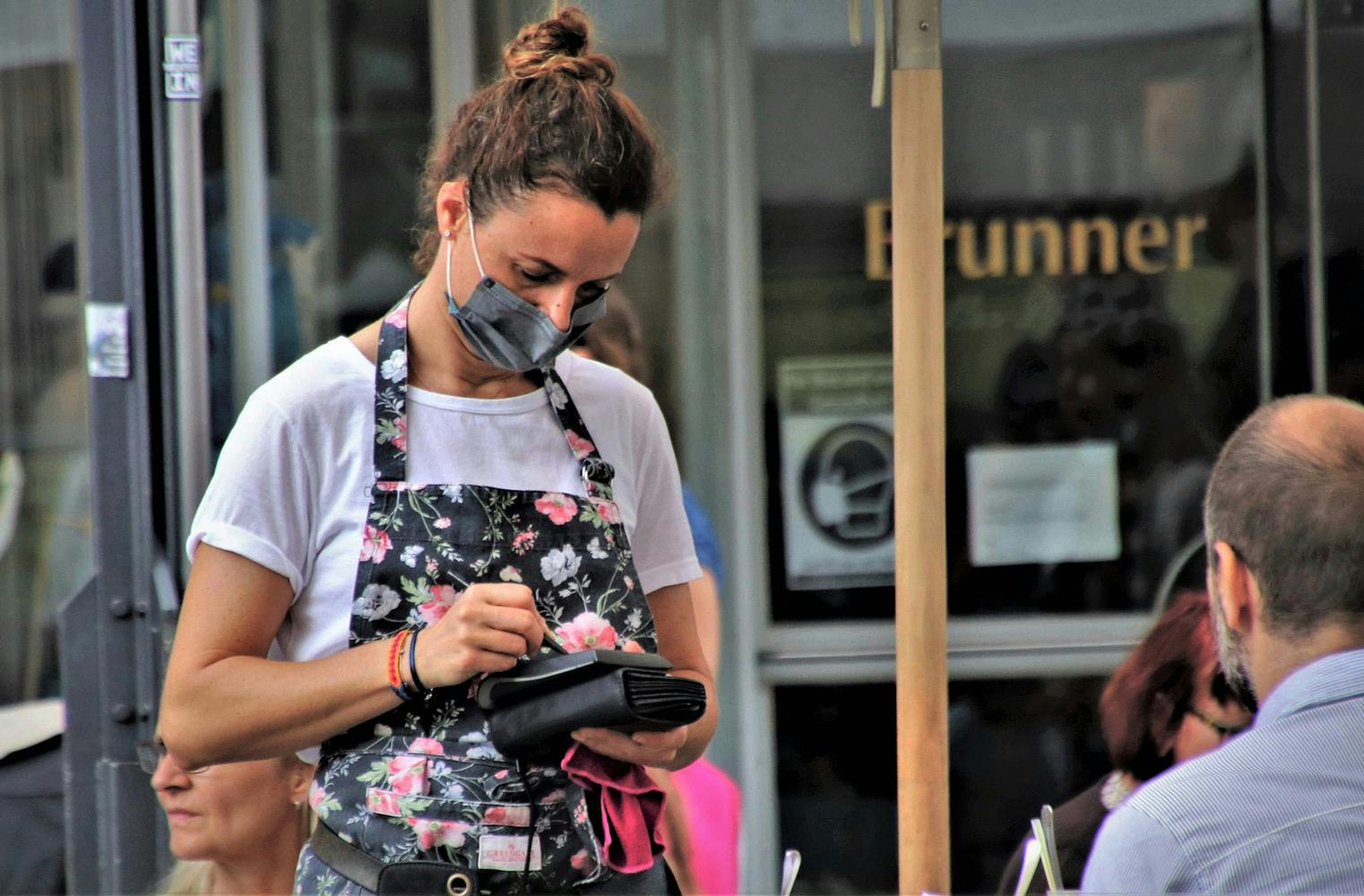 NYC Hospitality Alliance pushes for government support to reopen indoor dining for the hundreds of restaurants and bars struggling to keep their doors open amid the COVID-19 pandemic.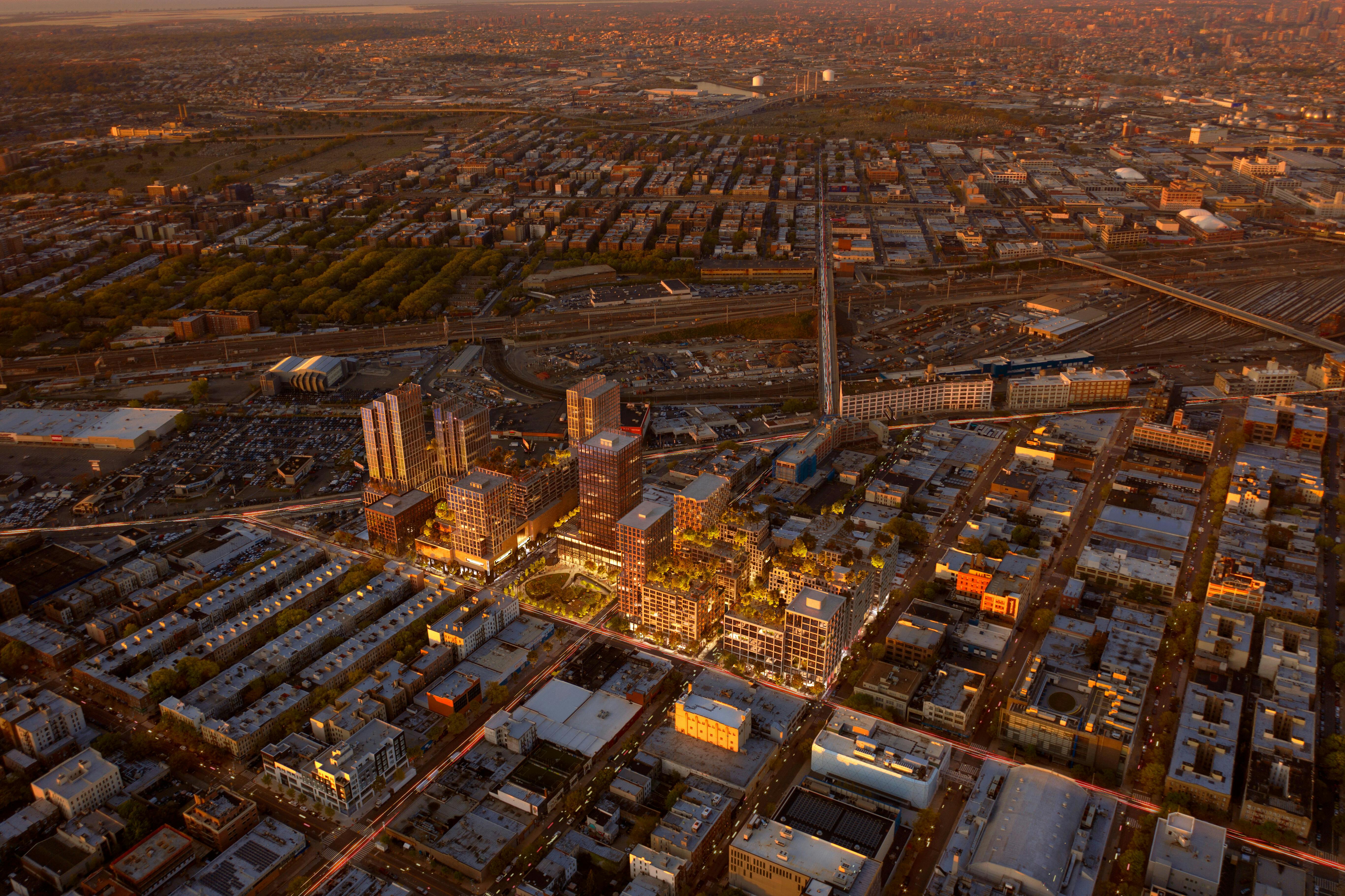 Amidst a historic housing crisis, the New York City Council approves 11,000 new homes, with Throggs Neck, Halletts North and Innovation QNS -- the largest private affordable housing initiative in Queens history -- accounting for 45% of that total. Marino leads communications and stakeholder engagement for all three initiatives, marking the first time in the agency's 30-year-history it has won three major land use approvals in one year.