Back to Leadership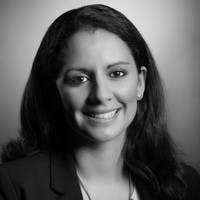 Vanessa Figueroa
Vice President
A recognized leader with robust experience in media relations, strategic and crisis communications, reputation and events management, corporate communications, and community engagement, Vanessa Figueroa understands how to navigate the public relations landscape and a diverse array of public affairs challenges.
Vanessa joined Marino in August 2019 and develops and manages strategic communication campaigns for the land use and advocacy practice. She has a record of success in executing campaigns and has driven prominent results for all her clients. Among the notable Marino clients with whom she has worked are McDonald's, National Grid, Industry City, LISC NYC, PACT Renaissance Collaborative, AKRF, The Brooklyn Hospital Center, and the Pharmacists Society of the State of New York. She has proven to be a valuable asset to the agency and clients.
Vanessa has provided consultation and in-house representation of corporate, government, and nonprofit clients such as Comcast, ConEd, Dove, Wrigley, Butterball Turkey, U.S. Cellular, Blue Cross Blue Shield of Illinois, Pfizer, Sinai Health System, Chicago Metropolitan Breast Cancer Task Force, World Business Chicago, Latino Policy Forum, The Chicago Community Trust, Year Up Chicago, various elected officials and the Chicago White Sox.
Vanessa launched Figueroa Strategic Communications, a Chicago-based public affairs consulting firm, in 2014, working with high-profile nonprofit organizations, labor unions and elected officials. She is proud to have worked with her first client and first-ever run-off challenger in Chicago mayoral history, Jesus "Chuy" Garcia, who is now a U.S. Congressman for Illinois' fourth district.
Prior to launching her firm, Vanessa worked at reputable Chicago public affairs firms. She has also worked as an in-house public affairs manager at a global media corporation where she worked with community and business leaders, elected officials, and nonprofit organizations to promote the company's education, government and public affairs initiatives.
Since relocating to New York City, the world's most competitive media market, Vanessa was accepted into the New York City No Barriers Leadership Summit 2018 class. She was also a participant at Communications Week 2018 and a member of the Hispanic Public Relations' NY Chapter.
She's been published in The Huffington Post and featured in national PR news in the Bulldog Reporter in 2016. Vanessa was also featured as one of Chicago's Top 25 Young Latino Leaders in Latino Leaders National Magazine in 2012.
A Chicago native and a former Big Ten soccer player, Vanessa earned her Bachelors of Sociology from Northwestern University and Master's in Public Service Management from DePaul University. She started her career working for the City of Chicago serving as an aldermanic community relations liaison and conducted statewide grassroots outreach efforts for then-U.S. Senator Barack Obama.
Vanessa lives in Brooklyn with her husband Sean Morales-Doyle, and their daughter, Mia.